How Universities Are Helping After the Devastating Syria-Turkey Earthquake
United States
United Kingdom
North America
International Studies
Higher Education News
Feb 16, 2023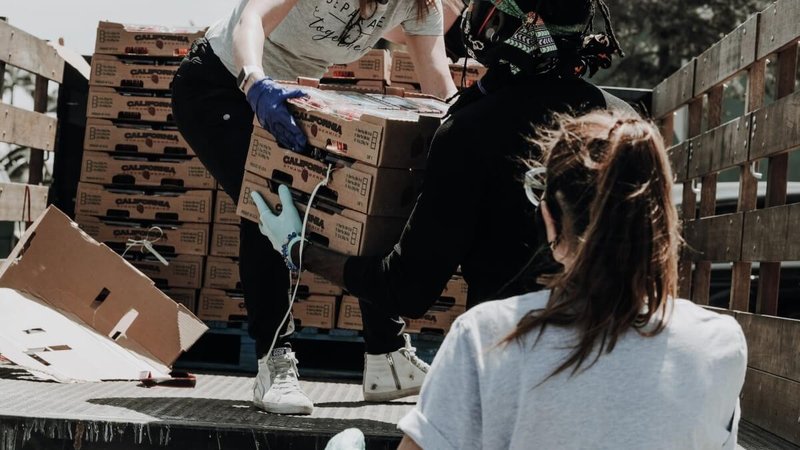 The higher education sector worldwide has responded to the devastating earthquake that hit Turkey, Syria, and other parts of the Middle East in the early hours of Monday, February 6, 2023, contributing to recovery efforts in the aftermath of the earthquake.
Erudera has compiled a list of higher education institutions worldwide that have expressed solidarity and offered help in the disaster that left more than 40,000 people dead, many injured, and more than one million people homeless only in Turkey.
Colleges/Universities in the United States
Many universities and colleges in the United States said they will provide aid to communities impacted by the earthquake. Stanford, University of Manchester, University of Alabama, etc., have mobilized their resources to help the community deal with the aftermath of the deadly earthquake.
Here's a list of US universities providing support and aid after the powerful 7.8 earthquake hit Turkey and Syria:
Massachusetts Institute of Technology (MIT)
In the wake of earthquakes and aftershocks that struck Turkey and Syria, MIT leaders reached out to students from the region who were in panic for their family members and friends. The MIT Turkish Student Association quickly launched a GoFundMe to support other associations assisting with food, medical supplies, or shelter, in the affected areas while MIT Arab Student Organization began raising funds to support organizations helping in Syria. MIT faculty also joined in to help.
"The number of people without housing is nearly 10 times the entire population of Cambridge, Massachusetts," MIT professor of nuclear science and of materials science and engineering Bilge Yildiz said, while speaking about the number of people left homeless in Turkey after the earthquake.
Stanford University
Students, faculty, and staff at Stanford University united to raise awareness and support victims and survivors of the earthquake which hit near Gaziantep. In a message to all students, the Division of Student Affairs and the Office for Religious and Spiritual Life said the school will offer support on campus to students whose relatives and loved ones have been affected by the tragic events, including individualized support to students from Turkey and Syria.
Although Stanford said it is hard to understand what can be done from far away, it highlighted some forms of support, such as connection to therapists through the Markaz Resource Center and speaking to university chaplains who work with the Office for Religious and Spiritual Life. Bechtel International Center's staff members will also be offering assistance to international students and student groups.
Yale University
The Office of International Students & Scholars at Yale University has published donation sites as well as a list with resources for the campus community in times of tragedy like the earthquake of February 6. Yale said it will be helping students, scholars, and staff through Mental Health and Counseling at Yale Health and the Chaplain's Office.
Cornell University
Cornell offers a variety of resources to help its undergraduate and graduate students who need support after the earthquake, including Counseling and Psychological Services and group counseling on topics such as Managing Anxiety in Times of Uncertainty. The Graduate Student Life team has also mobilized to help anyone on campus with their concerns.
Columbia University
In addition to student mental health services available on Columbia campuses, the university's alumni have created a relief fund to support people in the affected areas. At the same time, Columbia faculty and staff are offering insights on earthquakes in news articles and blog posts.
Texas A&M University
Texas A&M provides mental health support to students and staff through Student Assistant Services and crisis counselors on campus, as well as after-hours support. The university states on its website that employees have also been encouraged to access the Employee Assistance Program to receive mental health support and other resources.
Pennsylvania State University
The university provides Counseling and Psychological Services at every campus location as well as student care and advocacy. Pennsylvania State University has the Penn State Crisis Line and the Crisis Text Line, where students, faculty, and staff dealing with crisis and non-crisis situations can seek help.
University of Kansas
International Support Services of the University of Kansas, which has 12 students and staff from Turkey and Syria, have immediately offered support to students from the affected area. The school offers several mental health resources.
"Our hearts go out to all those affected by this tragic event. KU has campus resources to support our community members in distress. We encourage you to use them," University of Kansas said in a statement on its website.
Other universities in the United States responding to the crisis in Turkey and Syria are the University of Alabama, the University of Pennsylvania, the University of Washington, the University of California, USC Marshall, the University of Delaware, Duke University, and more.
>> Students & Faculty Write to Harvard, Appeal for Help for Those Affected by Turkey-Syria Earthquake
Colleges/Universities in Europe
Similarly, higher education institutions across Europe have expressed their readiness to help in this tragedy, whether through mental health services, food banks, or other forms of support.
University of Oxford, UK
University has responded to the crisis in Turkey and Syria by offering mental health services and welfare support for staff and students. The school has compiled a list of several helplines where students can speak or chat with mental health professionals.
"As the situation evolves, we will be looking to see if there are ways we can support those affected," Oxford said.
University of Edinburgh, UK
The University of Edinburgh has also responded to the major earthquakes, offering support to affected students and staff through University Chaplaincy. Association of Turkish Alumni and Students in Scotland as well as the University of Edinburgh Turkish Community, are offering food and clothing to those in need.
Moreover, the university has published websites where anyone can make a financial donation.
University of Manchester, UK
The University of Manchester has sent a rescue team from frontline medical response charity UK-Med to lead United Kingdom's initial medical assessment team.
"It's the latest mission for the charity, hosted by The University of Manchester, which has been working for over 30 years to provide healthcare for people affected by disasters," the university said in a press release posted on February 9.
University of Warwick, UK
The University of Warwick said it has reached out directly to students who might have been affected by the tragic events. It advised those who need mental health support to contact the well-being team or university Chaplains, and in case they are experiencing financial distress, to contact the Student Funding team.
Maastricht University, Netherlands
Students and staff at UM have launched several initiatives in support of earthquake victims and survivors, such as:
WhatsApp group, allowing students from affected areas or who have family members in those areas to find support through chat
Food fundraiser
Hoodie sale
Bake sale
Fundraiser event
Conversations with UM psychologists
University of Vienna, Austria
The University of Vienna has published mental health resources where students whose family members or relatives have been left in dire need after the earthquake as well as a list of organizations which are helping those in the affected areas, calling on others to make donations.
Technical University of Munich, Germany
Technical University of Munich (TUM) students have started a donation campaign to provide people in Turkey and Syria with hygiene products, food items, and electric heaters.
"Please note that all items must have a shelf life of at least 6 months at the time of donation. Collected items will be picked up by the Turkish Consulate General on Friday evening at 7 p.m. and dispatched to the disaster area," the university said.
University of Zurich, Switzerland
The University of Zurich is supporting students and staff directly or indirectly affected by the earthquake by offering psychological services. It has also compiled a list of several websites where people can donate to earthquake survivors.
Sapienza University of Rome, Italy
In partnership with the United Nations High Commissioner for Refugees (UNHCR), Sapienza University of Rome has launched a fundraising campaign to support people after the tragic events.
International Balkan University (IBU), North Macedonia
International Balkan University has delivered 650 aid packages to survivors of the earthquakes in Turkey and Syria.
Other universities in Europe helping amid the crisis are:
Cambridge University, UK
Kent University, UK
Eindhoven University of Technology, UK
University of Plymouth, UK
University of Wolverhampton, UK
University of Sussex, UK
Technical University of Munich, Germany
Sorbonne University, France
Università di Padova, Italy
Cyprus International University, Cyprus
Likewise, universities in Asia and Africa have taken action with all their resources to help after the deadly earthquake, including the American University of Beirut in Lebanon, Mogadishu University in East Africa, Tohoku University in Japan, and Tbilisi State Medical University in Georgia.
>> Higher Education Responds: Turkish & Syrian Universities Help Earthquake Survivors
Image by Joel Muniz from Unsplash
Related News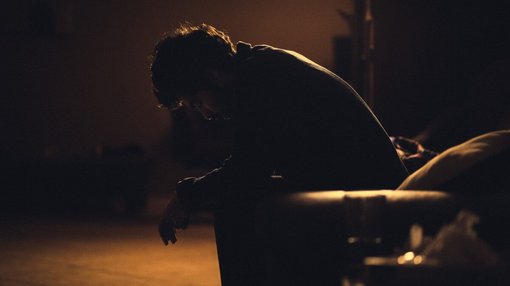 College students in the United States are putting a greater emphasis on mental health coverage when choosing their health insurance plans, with 60 percent listing it as their top consideration, a survey has revealed.
United States
Mar 25, 2023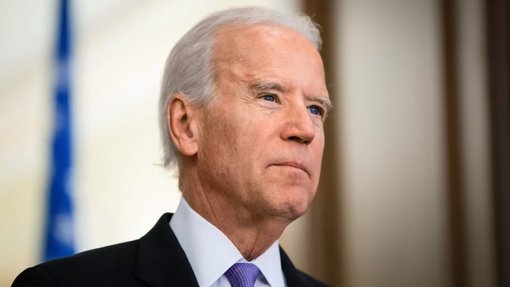 A recent poll has shown that US President Joe Biden's student loan forgiveness plan has received strong public support. According to the results, the plan is supported by 62 percent of Americans and is opposed by 18 percent.
United States
Mar 23, 2023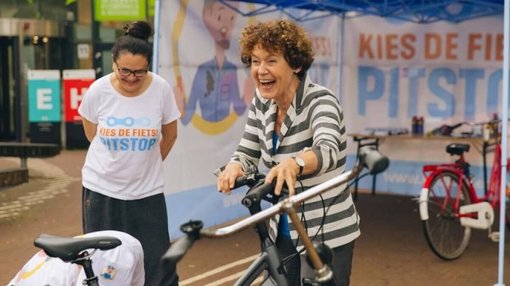 History shows that women have made an outstanding contribution to society, reaching heights of success in various fields, from making incredible key inventions to becoming state leaders.
United States
Mar 22, 2023