Study in Norway
Realm of Fjords, Mountains, and Northern Lights
International students have been showing a growing interest in studying in Norway for quite some time now. And, who can blame them! The country offers quite an excellent education, it is a safe country considering the low crime rates, has a great quality of life - ranking as one of the happiest places on earth, and it has some of the most beautiful sceneries that can be explored by international students who choose to study in Norway.
Erudera's Complete Guide to Studying in Norway as an International Student
To study in Norway means to study in one of the happiest countries in the world, one with a great higher education system, and a country that supports its citizens with a welfare system that is among the best in the world. Its higher education institutions aim for high-quality education, research, and innovation.
Most of the population in Norway is also fluent in English. You will be surprised to find even the elderly having a quite good level of English. One great thing about Norwegian higher education is that they offer equal opportunities for education to all. This and all the beautiful places to visit in Norway make studying in the country all the more impressive.
Popular Universities in Norway
Reasons to Study in Norway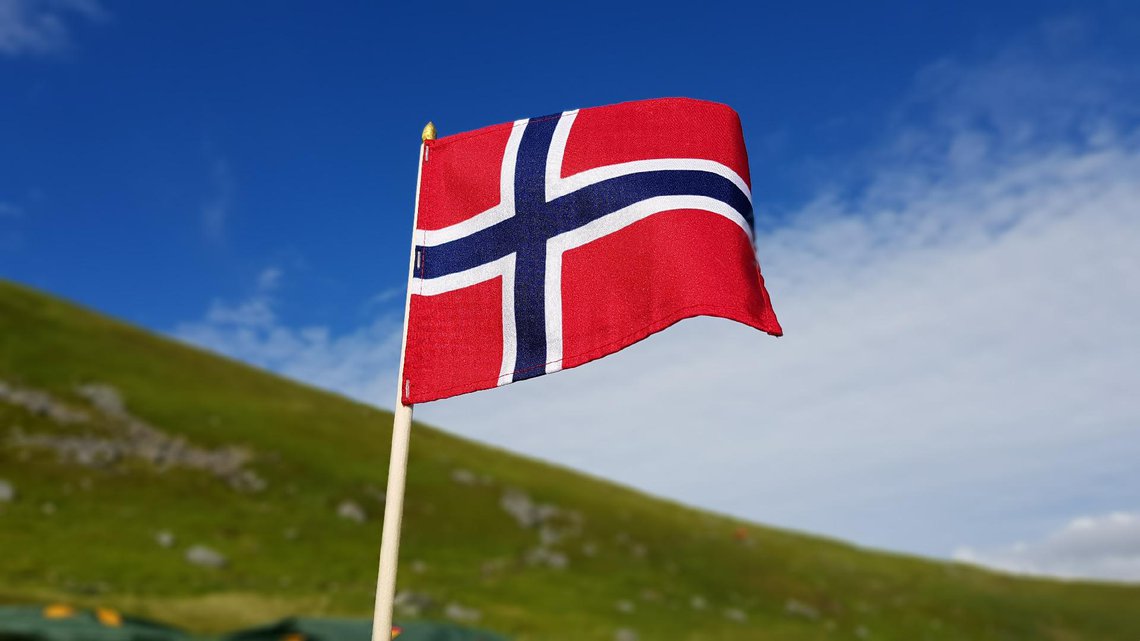 Excellent Education
An innovative, modern country with high-speed technology, and globally engaged institutions like the University of Oslo and many more, definitively offers an education that is hard to beat. Its universities are some that have ranked in the QS World University Rankings. Moreover, apart from the majority of the population being fluent in English, Norwegian universities also offer a variety of programs that are taught in English, which international students can choose from.
A Modern and Historic Country
Whether you are studying in Norway or you are there for a short visit you can expect to see a range of innovative architecture in the country. Starting with Oslo Opera House, the 18 National Tourist Routes, Vennesla Library and many more. The country has preserved its historic places such as the Norwegian Royal Palace, Oslo's Cathedral and Museum, and Akershus Fortress.
Great Quality of Life:
Norway is known to have a great quality of life due to the country's low crime rate and its excellent social welfare system. The quality of life that is offered in every field by the country to its citizens is highly impressive. Norway has also been ranked as one of the happiest countries in the world, adding more to the quality of life of the Norwegians.
Delicious Fish and Clean Water
Due to the cold and clear waters of the country, Norway has become one of the largest seafood exporters in the world. Therefore, trying the seafood meals in Norway should be on top of your bucket list. What is more, Norway has exceptional water quality, ranking as the second country with the best tap water in the world.
The Outdoor Lifestyle
Despite the very modern lifestyle that many people lead, Norwegians are still quite connected to nature and have a strong sense of appreciation for it. They love staying outdoors. Some activities that Norwegians like and international students might as well include hiking, skiing, fishing, whitewater rafting, cycling, and sea-kayaking.
Higher Education System in Norway
More than twenty higher education institutions offer English-taught programs in Norway. Universities and university colleges in Norway work under the Ministry of Education and Research. These universities decide themselves what courses to include in their curriculum, and what to offer at different degree levels.
Norwegian higher education system has adopted the Bologna Process with Bachelor's degrees lasting three to four years; Master's degree two years; and, PhDs lasting to three years. Apart from universities that deliver high-quality education, Norway's cities are quite welcoming to international students who want to study in Norway and benefit from the career-building opportunities that you receive from studying in the country.
General requirements for applying to Norwegian universities include a diploma or a certificate of academic qualifications, proof of language proficiency, and filled-out application forms that should be submitted to a university directly for those applying for Masters and Ph.D. degrees. Whereas, those wanting to apply for a Bachelor's degree should apply through the application portal.
Additional requirements from universities may include letters of recommendation, CVs, and a motivation letter. If students want to continue their studies in English, they are expected to submit proof of language proficiency. The same rules apply to students who want to continue their studies in Norwegian if the language is not their first language. You can also look into The Norwegian Agency for Quality Assurance in Education (NOKUT) for more information about requirements.
Tuition fees should not be a concern of international students who want to study in Norway, since the country does not charge students with tuition fees. Norway offers free higher education in public institutions for all students, national and international no matter the country they come from. Note that private universities charge tuition fees and they vary depending on the study program the student chooses.
If you plan to study in Norway, living costs should be one thing you take into account. Living costs in Norway are quite high. You can support your studies by obtaining a job, where you are allowed to work up to 20 hours per week, however, keep in mind that finding a job is not that easy. So, preparing financially beforehand would be the best option.
Every international student who wants to study in Norway has to follow more or less the same structure as in other countries of the world. The first steps always include choosing a study program and the university you want to apply to. The application process for Master's and Ph.D. studies in Norway follows the same structure. Students must apply directly to the university they have chosen for their studies.
Whereas, students who are applying for Bachelor studies should apply through the Norwegian Universities and Colleges Admission Service (NUCAS), which is responsible for processing applications for undergraduate studies. The application deadline for students coming from non-Nordic countries is the 15th of April.
International students who plan to study in Norway have two accommodation options. First is student housing. This type of accommodation is offered through student organizations, with options like housing for singles, couples, families, and people with disabilities. If you are aiming for this type of accommodation make sure to check for deadlines, since most housing organizations have annual deadlines for applications. International students can expect to pay from NOK 2,972 ($351) to NOK 4,920 ($581) for student housing. Usually, this is the cheapest option.
The second type of accommodation includes renting through the private market. Students can either choose to rent a room in an apartment or to rent an apartment on their own. Prices for private accommodation vary depending on the city you decide to locate.
Norway Higher Education News