12 Fun Facts About Spain You Must Know
12 Fun Facts About Spain You Must Know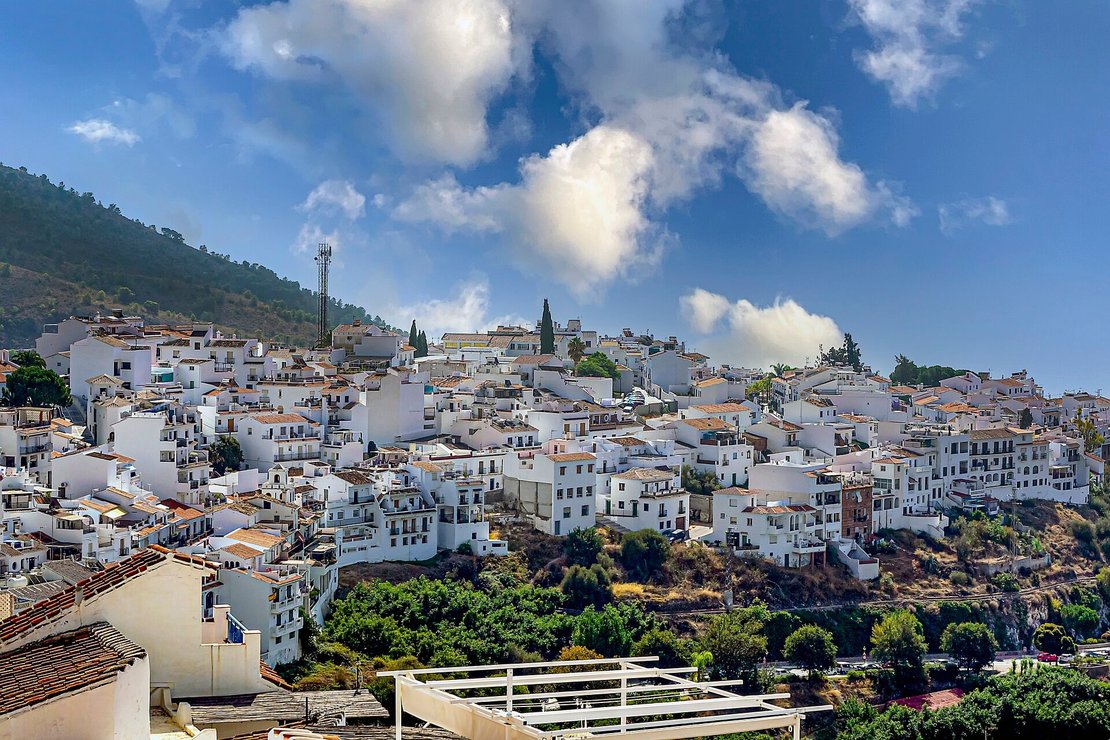 Spain is undoubtedly one of the most beautiful countries in Europe with its Mediterranean beaches, stunningly wild mountain interiors, World Heritage cities, and volcanic islands. Spain is also a fascinating nation that is rich in culture and history. Regardless of how frequently you visit Spain, there's always something new to learn.
Here are some fun facts about Spain:
Spanish Is One of the Most Spoken Languages in the World
More than 45 million people worldwide speak Spanish. The language is ranked one spot above English and behind Mandarin Chinese. Due to its colonial heritage, Spain continues to have a cultural effect in many nations. Eighteen nations have made Spanish their official language, including Mexico, Argentina, Costa Rica, and Peru.
The regional languages of the nation have their own official status. Although Spanish is the official language, regional languages like Galician in Galicia, Basque in the Basque Country, and Catalan in Catalonia also have official status.
Spain Has the Fourth-Highest Number of UNESCO World Heritage Sites Worldwide
Spain has 49 UNESCO World Heritage Sites, ranging from complete historic city centers to bridges, structures, and ancient rock art. Spain has the most UNESCO World Heritage Sites in the world, after Germany, China, and Italy. The unfinished Gothic church Sagrada Familia, Ibiza's renowned fortified old town, and other attractions are among the 49 UNESCO World Heritage Sites.
The Spanish National Anthem Has No Words
Most national anthems are meant to be hummed along to appear at least as though you know the words while being sung and half-forgotten. In comparison, you won't have to remember anything in Spain other than the tune to their national anthem. It once included words, but not anymore. It was composed in 1761 and is known as "Marcha Real." It is also among the oldest national anthems in the world.
A Spanish Author Wrote the First Modern Novel
Modern literature has undergone a major shift thanks to a Spanish author. Don Quixote, written by Miguel de Cervantes, is recognized as the first modern novel. The Ingenious Nobleman of Don Quixote of La Mancha centers on a nobleman who, driven by chivalric ideas, goes out to become a knight-errant before participating in a series of adventures and events that cause him to renounce them on his deathbed.
Spain Hosts the World's Biggest Tomato Fight
At Bunol, there is a huge tomato fight every year. One of the fun facts about Spain that everyone is aware of is La Tomatina. When a young guy started hurling tomatoes at his pals in a fit of passion in 1945, more people followed in, and a custom was established.
Officials banned the celebrations in the 1950s, but they were reintroduced in 1957 after locals performed a mock funeral, placing a tomato in a coffin, to grieve the loss of their beloved festival.
Ibiza Is Spain's Most Popular Tourist Destination
Mediterranean Sea waters surround the island of Ibiza. It is a part of the Balearic Islands, a group of highly well-liked islands among partygoers seeking a good time and warm water to swim in. This location frequently hosts well-known DJs like Swedish House Mafia and David Guetta, attracting partygoers worldwide.
The Tooth Fairy Is a Mouse in Spain
The little mouse, Ratoncito Pérez, first appeared in a narrative published in 1877 in "Cuentos, oraciones, adivinanzas y refranes populares," but it wasn't until 1894 when King Alfonso XIII lost his teeth at the age of 8 that the tale, written by Luis Coloma, became part of Spanish folklore.
In most Spanish-speaking nations, Ratoncito Pérez is referred to as the tooth fairy, but not everywhere in Spain. In Catalonia, there are "Els Angelets" (small angels), while Mari Teilatukoa (Mary from the roof) is used in place of the mouse in the Basque Country.
Spain Is Home to the Oldest Restaurant in the World
Sobrino de Botin also referred to as the oldest restaurant in the world, is still in business, and located in Madrid. Frenchman Jean Botin and his wife founded it in 1725, and it is still in operation today, continuing to serve its signature dish, cochinillo asado (roast suckling pig). The restaurant, formerly known as Casa Botin, is also mentioned in Ernest Hemingway's book The Sun Also Rises.
Spain Is the Largest Producer of Olives in the World
More specifically, the country produces 41% of the olives consumed in the European Union and 30.2% of the world's total production of olives. About 92% of the olive crop is used for oil extraction, and the remaining 8% is used to make table olives.
The similarities between Spanish and Mediterranean food are generally recognized. But their varied cultural background has given them a unique flair over time. Olive oil is used in many meals, which is one obvious similarity. This is mostly because Spain is one of the world's top producers of olives. According to statistics, the typical Spaniard consumes 1.4 liters of olive oil annually.
Tapas Is One of Spain's Most Famous Dishes
Spanish cuisine reflects the passion for food that the country's people have for it. The Tapa, which is essentially a very tiny dish with a variety of snacks, is one of the most well-known. They are very simple but allow people to sample a variety of typical Spanish dishes in bite-sized servings.
Both taverns and restaurants offer them as appetizers. Tapas are also available in warm and cold varieties, which vary in the ingredients on the plate itself. Along with more elaborate dishes like chopitos and paella, tapas might include cheese, olives, and meatballs.
Spain Is Home to the Biggest Festivals
Festivals are a fundamental aspect of Spanish culture. Spain is well recognized for hosting some of the biggest festivals and for its people's passion for dance, music, and festivities. Locals refer to these as fiestas. Perhaps the biggest and most important of these festivals is Las Fallas, which happens in March.
During this time, Valencia hosts the largest Las Fallas celebrations, which feature fireworks, drinking, dancing, and parades through the streets. According to custom, this festival lasts for days and includes burning wooden buildings.
The Carnival, which takes place about 40 days before Easter, is another well-known festival. The festival and parade, which also features music and dancing are the biggest in the city of Cadiz.
Flamenco Music Was Born in Spain
The fact that Spain is the home of Flamenco music is one of the most unique elements of Spanish culture. In reality, most tourists associate flamenco with the nation's character. In flamenco, the guitar is played quickly and exquisitely rhythmically. Most people couldn't imagine visiting Spain if they didn't dance the night away to Flamenco music.
Strangely enough, that specific genre has only existed since the 19th century. Classical music peaked in popularity during the Renaissance era and came before Flamenco. Only during the Baroque era did softer traditional folk music and more experimental musical forms begin to gain popularity.