Study in Spain
State of Siesta, Sun, and Sand
If you are looking for quality, affordability, and a great study abroad experience packed with exploration opportunities back and forth, Spain is the perfect choice for you. This country with a wonderful climate offers international students an excellent education, globally recognized degrees, laid-back culture and lifestyle, and a place to grow and excel.
Find your program
Use this search box and filters to browse Erudera's study program database.
Erudera's Complete Guide to Studying in Spain as an International Student
The international student community in Spain is growing by the year, meaning more and more ambitious students are choosing Spain as their study abroad destination. This results from a brilliant higher education system, which offers a wide range of study choices while also giving students the opportunity of hands-on experience to become the best in their chosen fields.
The global market is easily reachable through Spanish qualifications, knowledge, and skills. Graduates enter the job market fully confident and able to tackle any industry-related obstacles. The benefits of studying abroad in Spain are unlimited, starting from the opportunity to discover yourself to discover outstanding friendships and create your dream career.
Facts
The oldest university in Spain is the University of Salamanca, founded in 1134.
Spanish is the second most widely spoken language globally by native speakers.
Don Quixote, written by Spanish writer Miguel de Cervantes, is considered to be the world's first 'modern' novel.
Reasons to Study in Spain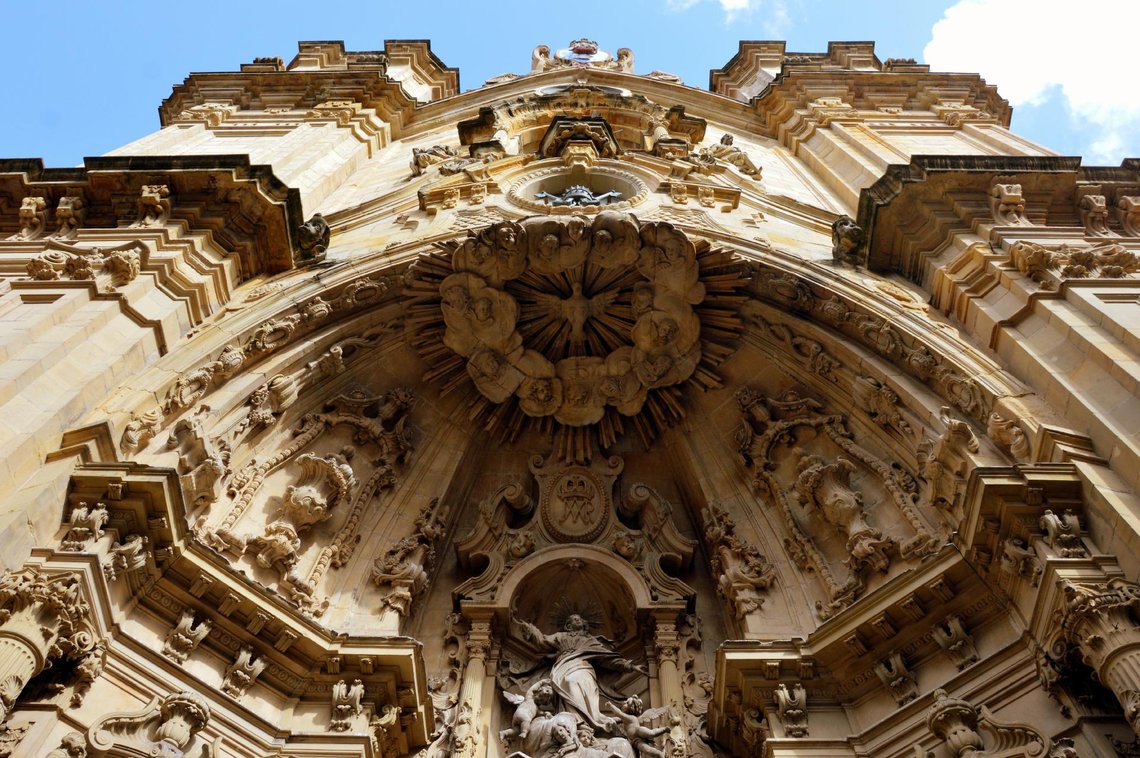 Affordability
In comparison to other European countries, Spain is much more budget-friendly. You will be able to receive a quality education at a reasonable price. The cost of living is also affordable, especially considering the excellent living conditions. You will have the opportunity to find cheaper/more expensive areas depending on your budget and lifestyle.
Perfecting the Language
Spanish is a beautiful language, and even if you are attending an English-speaking university, you will have plenty of opportunities to practice your Spanish. It is always fun to learn a new language, especially when the language is the second most spoken in the world. Being surrounded by Spaniards, you will find yourself speaking Spanish in no time.
Enjoying the Culture
The Spanish culture reflects just how unique this country is, and it showcases its artistic heritage and history. Famous for Flamenco music and dance, beautiful beaches, art, and bullfights, this country is also recognized for its hospitality and kindness. Being around Spaniards is definitely a fulfilling experience.
Exploration Opportunities
There is so much to see and do in Spain, starting from the beautiful beaches to historical monuments and enchanting architecture. The cathedrals, fortresses, and simple houses in Spain are a sight for sore eyes. The countryside is lovely, and the cities are vibrant, and there is always the beach, a perfect balance between the two.
Quality Education
One of the most important aspects to consider when choosing a study abroad destination is the quality of the country's education. Spain offers world-class education and has attracted almost 200,000 international students in 2019. Students from all over the world, including Italy, France, Columbia, and China, are attracted to Spain's higher education.
Lovely Climate
Spain has a wonderful year-round climate, including lots of sunshine. You will be able to find all four seasons in Spain, and fantastic weather in each of them. Although the temperatures vary in different regions of the country, you will be able to enjoy mild weather and have plenty of opportunities to explore the great outdoors (including beaches).
Higher Education System in Spain
The higher education system in Spain has gained a lot of popularity among international students. It comprises university education, advanced vocational training, and specialized education, including advanced Artistic and Sports education. There are currently 79 universities in Spain, 50 of which are funded by the state.
Degree programs in Spanish universities are provided at three cycles, including Bachelor, Master, and Doctoral Degrees. Advanced vocational training includes programs leading to qualifications in numerous professional fields. All types of higher education in Spain aim to provide learners with the possibility to integrate into the labor market successfully.
Popular Universities in Spain
Top Study Fields in Germany
Spain Higher Education News