How To Apply To Study in Spain
How To Apply To Study in Spain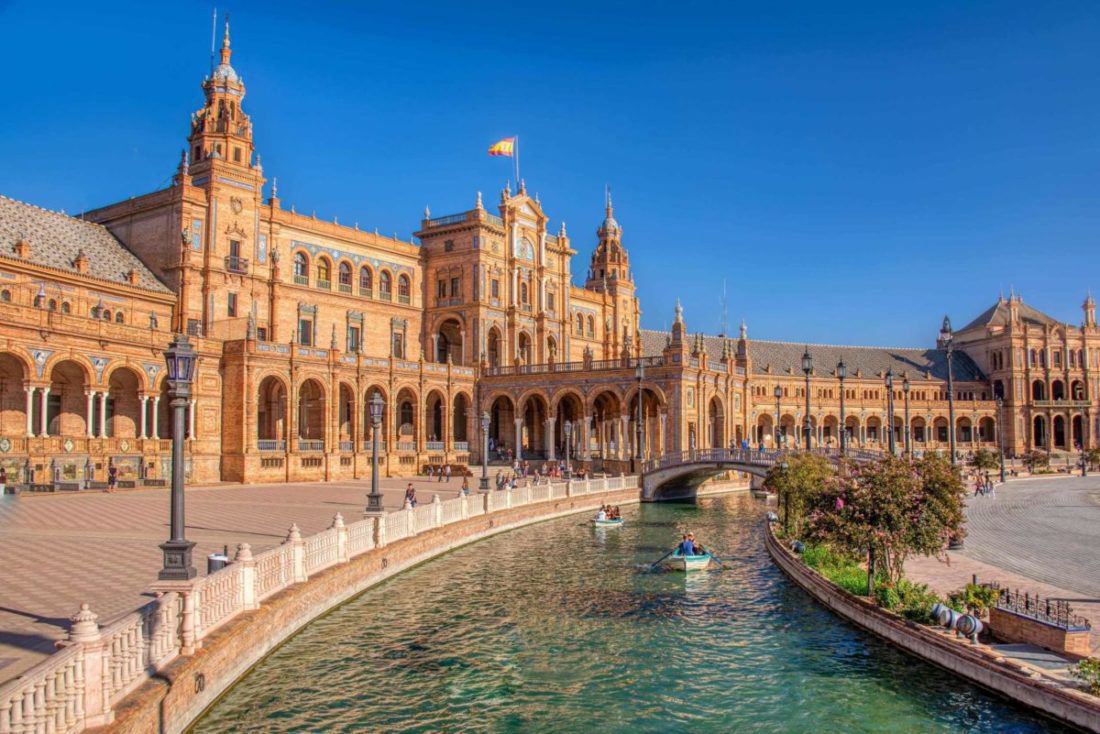 Learning how to apply to study in Spain for international students, meeting all the requirements, and submitting the application within the deadline is crucial for prospective students wishing to pursue studies in Spain. The application process requirements are different for international students applying from within the EU/EEA compared to those from outside of the EU/EEA. Generally speaking, the application process is comprehensive and practical, and thousands of students go through it every year, intending to pursue qualifications in a popular study destination like Spain.
Here is how to apply to study in Spain for international students:
Students From the EU/EEA
For students from countries within the EU/EEA, Switzerland, and China (with whom Spain has a bilateral agreement), the application process should occur through the Spanish National University for Distance Education (SNUDE). The application (Solicitud de inscripción) usually opens during April, when it is supposed to be filled out. The student should then print out the application and mail it to SNUDE, with other documents like their ID, valid passport, and school leaving certificate.
If the application is successful, the student should receive a certificate called 'Credencial de Acceso,' within three months. Students must send this certificate to their chosen university to complete the application process. Depending on the requirements of the respective university, students might be required to submit other documents. These requirements might include the likes of language requirements, bank statements, and sometimes, students might also be required to sit for exams, like the Pruebas de Competencias Específicas (PCE) exams.
Students From Outside the EU/EEA
When it comes to how to apply to university in Spain for international students coming from outside of the EU/EEA, the process gets a little more complicated/lengthy. You must have a recognized high school certificate, which confirms that your academic qualifications meet the entrance requirements to higher education institutions in Spain. This can be done at the Spanish embassy/consulate in your home country, who will then provide you with an accreditation confirmation (Volante Accreditation), which you can use to apply to university.
The application process for students from outside of the EU/EEA is done directly through the university. International students belonging to this category should also pass an entrance exam, known as EBAU (Evaluación del Bachillerato para el Acceso a la Universidad) entry exam or simply 'selectividad.' You can take this exam twice a year in your country of residence. The exam has four components: text analysis, Spanish history or philosophy, foreign language, and individual subject choice. Passing EBAU means you are eligible for university admission in Spain.
Application Process Steps for International Students
The process of studying in Spain begins by deciding on what you are interested in pursuing. Thousands of students choose to study in Spain every year and go through the same process of applying to study in Spain. Spanish universities are exceptionally welcoming to international students, and the process of application is mainly comprehensive.
Here is how to apply to study in Spain as an international student in a few simple steps:
1. Choose a Spanish City
It goes without saying that choosing the city you want to study in is an important decision. Although all Spanish cities are exceptional, it is essential to mention that some of them (major cities like Madrid and Barcelona) are more costly to live in. Also, you may want to consider the living environment, whether or not it aligns with your lifestyle. Some like the bustle of the major cities, while others prefer the quiet of the smaller towns.
2. Choose a Degree Program and University
Make a list of all universities you are interested in and the programs that have caught your attention. Go through the process of selection by shortlisting your preferred study programs/universities. Take a look at the university tuition fees, curriculum, ratings, and reviews, and see whether any of them are suitable to your preferences. Finding an appropriate program will not be an issue due to Spain's renowned academic excellence.
3. Check Requirements
The requirements are the most important part of the application process. Mainly, requirements vary depending on the program and university. You should make sure you check all requirements carefully and make sure you can meet them before submitting your application. Non-EU students usually need to undertake an entrance exam known as 'selectividad.' Both EU and non-EU students might need to submit language proficiency tests, depending on the program's instruction language.
3. Get Your Qualifications Recognized
The recognition of qualifications, also known as 'homologación' in Spain, is essential for students from outside of the EU/EEA. International students from non-EU countries should first get their high school certificate recognized to be eligible for admission to Spanish universities. This recognition will certify that you have the necessary degree to pursue higher education studies at Spanish universities.
4. Apply to University
Finally, time to submit your application to the university of your choice! Students coming from EU/EEA member countries, Switzerland, and China, are required to submit their application through SNUDE (Spanish National University for Distance Education) and wait for a 'Credencial de Acceso,' which confirms the application has been successful. Students should mail this confirmation to the respective university along with other documents such as ID, passport, or high school certificate. On the other hand, non-EU students applying to study in Spain should submit their application directly to the university of their choice.
Note: Spanish universities ask that students submit their documents in the Spanish language. This means that if your set of documents is in any language other than Spanish, you should have them officially translated to Spanish before applying.
5. Receive Letter of Acceptance
When you receive the letter of acceptance from the university you applied to, it's time to get ready to travel to Spain. The letter of acceptance means you have met the requirements to study in Spain and confirms you have been admitted to pursue studies at a particular university.
6. Apply for Student Visa
After you receive your letter of acceptance, you either start preparing to travel to Spain (EU/EEA students) or prepare to apply for a student visa (non-EU/EEA students). If your study program's duration is longer than six months, you must obtain a long-term student visa to Spain to be allowed to enter the country. The student visa application is made at the Spanish embassy/consulate in your home country.