Study in Spain Cost and Tuition Fees
Study in Spain Cost and Tuition Fees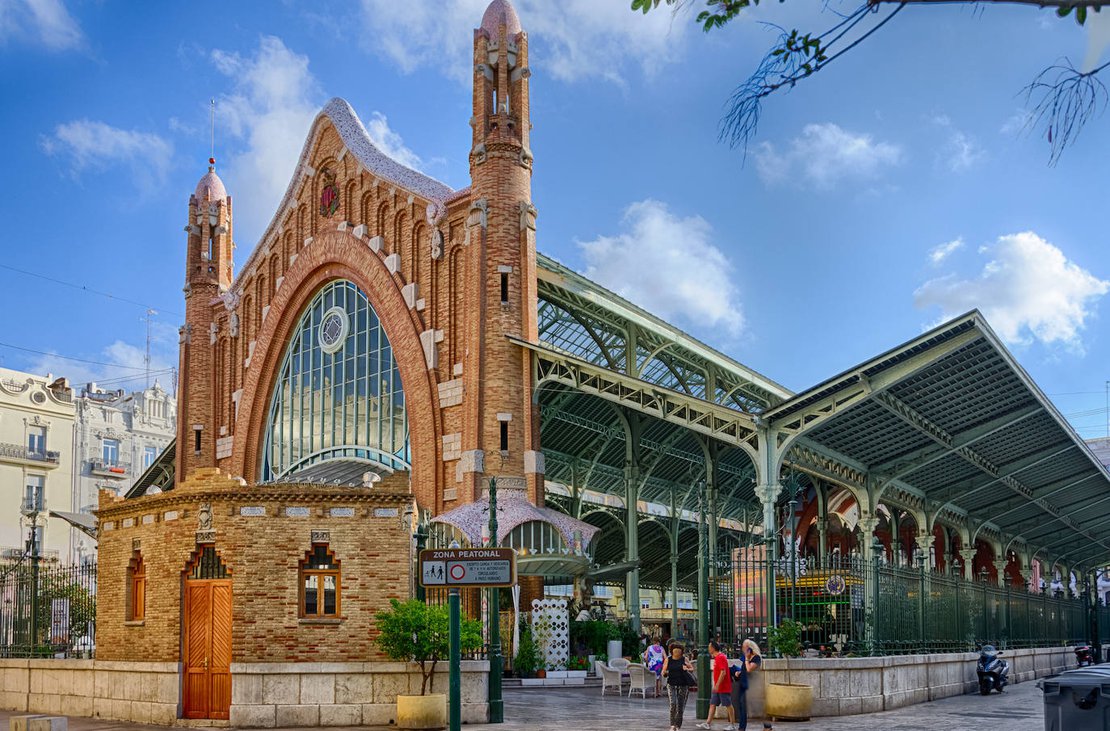 Tuition fees and costs in Spain are reasonable to a great extent. Many international students choose Spain due to its affordability of education. Besides being an especially attractive study abroad destination, it is also budget-friendly when it comes to academic/living fees and costs. Living in Spain on a student budget is not impossible. In fact, one can do so quite comfortably, especially considering that food is affordable, public transport is cheap, and there are various low-cost accommodation options to choose from in Spain.
Find everything you need to know about fees and costs of studying in Spain below:
University Tuition Fees in Spain
Tuition fees at Spanish universities are reasonable and affordable, especially at public universities, where the government regulates tuition fees. Spanish universities use a format known as pay-per-credit, which means the tuition students pay is calculated by the number of credits per year. Typically, one academic year has a total of 60 ECTS credits.
Spain is part of the Bologna Process, a series of agreements made between European countries to ensure consistency in the quality and standards of academic qualifications. The Bologna process uses the ECTS (European Credit Transfer System) credit format, which is used to measure students' workload per academic year.
Note: Tuition fees increase if students withdraw from the program and enroll again for a second/third time.
Bachelor Degree Cost
Bachelor's degree programs in Spain usually take up to four academic years to complete. This means that the total number of credits is 240 ECTS for four years of study, considering one academic year has 60 ECTS credits. The average cost of a bachelor's degree in Spain is €1,200 ($1,443) per academic year for undergraduate programs. The cost can go up to 6,000 ($7,217) per year if students enroll for the third time, depending on the university.
The cost-per-credit for bachelor's programs is between €12 to €30 per credit, which means up to €1,800 ($2,165) per academic year. Second enrollment can go up to €3,000 ($3,608) per academic year; meanwhile, third enrollment can go up to €6,000 ($7,217) per academic year. Usually, non-EU students might be expected to pay higher tuition fees. Some universities charge non-EU international students the cost of third enrollment.
Master Degree Cost
The cost of a master's degree in Spain for international students is an average of €1,800 ($2,165) per academic year, depending on the program and university. The credit cost for master's degrees is between €16-45 per credit, which means students can pay up to €2,700 ($3,247) per academic year. Master's programs usually take one to two years to complete, which means a total of either 60 or 120 ECTS credits, depending on the program duration.
Students from non-EU/EEA member countries must pay higher tuition fees for a master's program in Spain. For some programs, such as those in the humanities, a master's degree can cost up to €65 per credit, while other degree programs such as those in sciences, health sciences, or economics are somewhere between €70-99 per credit. International students from EU countries pay the same tuition fees as Spanish nationals.
Doctoral Degree Cost
The fees and costs of a Ph.D. degree program in Spain for international students are approximately €3,300 ($3,969) or about €55 per credit per academic year. During the first year of a doctoral program in Spain, students are required to attend courses, which means the academic year counts 60 ECTS credits. A doctoral degree can last up to three years for full-time students, with an additional two years, when approved by the university's Academic Commission.
Cost of Studying at Private Universities in Spain
The cost of tuition fees at private universities in Spain is higher compared to public universities. This is because private universities have no government funding and choose their own fees. To pursue a degree at a private university in Spain, you may be required to pay up to €20,000 ($24,057) per academic year. Tuition fees can be lower or higher depending on the chosen university and degree program. Generally, the tuition fees at private universities in Spain range somewhere between €6,000-20,000 per academic year.
Costs of Living in Spain as an International Student
The costs of living in Spain for international students are generally budget-friendly, but overall expenses also depend on lifestyle, accommodation, or city of residence (major cities are more expensive). In general, international students are expected to spend somewhere between €900-1,000 (~$1,100-1,200) per month to cover all living expenses, including rent. The cost can change in the major cities, such as Barcelona or Madrid, where the cost of living and rent is slightly higher than in smaller cities.
Some of the essential costs of living in Spain for international students include:
Everyday Expenses
Everyday expenses in Spain include the likes of food, drink, entertainment, transportation costs, etc. These everyday expenses can be pretty reasonable for international students; however, the accumulated costs vary greatly on lifestyle. Some of the expenses international students find themselves making daily include the following:
| Item | Cost |
| --- | --- |
| Food | |
| Meal (Inexpensive Restaurant) | €10.00 |
| Chicken Fillets | €6.00 |
| Beef Round | €10.00 |
| Potato (1kg) | €1.15 |
| Eggs (12) | €1.90 |
| Drink | |
| Water (0.33-liter bottle) | €1.17 |
| Pepsi (0.33-liter bottle) | €1.75 |
| Domestic Beer | €2.50 |
| Milk (1 liter) | €0.79 |
| Other | |
| Local Transport Ticket | €1.40 |
| Monthly Fitness Fee | €37.00 |
| Cinema Ticket | €8.00 |
Rent and Accommodation Costs
Rent and accommodation costs are one of the largest expenses for international students in Spain. The cost of accommodation varies depending on the accommodation type. Shared apartments are one of the most common accommodation types in Spain for international students and one of the most budget-friendly as well. Students can choose from various accommodation types, whether it is student halls of residence, private accommodation, or flatshares with other students.
Overall, rent takes up a great portion of the monthly expenses for international students in Spain. Some of the accommodation forms and their average costs include the following:
Residence Halls: Student residences can be costly in major cities like Madrid and Barcelona. The average monthly cost of residence halls depends on the room's size and other amenities, such as whether the bathroom is private or shared. You can expect to pay somewhere around €350-1,000 ($421-1202) for university accommodation in Spain.
Shared Apartment: You can rent a room in a shared apartment and share the bathroom, living room, and kitchen with roommates (as well as the monthly utility costs). A three-bedroom apartment in the city center can cost an average of €1,000 ($1202) per month. If you share this apartment with two other people, the cost will be approx €330 ($396) per person.
Studio Apartments: Studio apartments are more expensive, especially considering you will have to cover the cost of rent and utilities on your own. A studio apartment in the city center costs an average of €650 ($781) per month.
Host Accommodation: Living with host families is also quite common among international students. The cost averages €1,000 ($1202) per month, depending on whether breakfast, lunch, or dinner is included.