Study in Spain Requirements
Study in Spain Requirements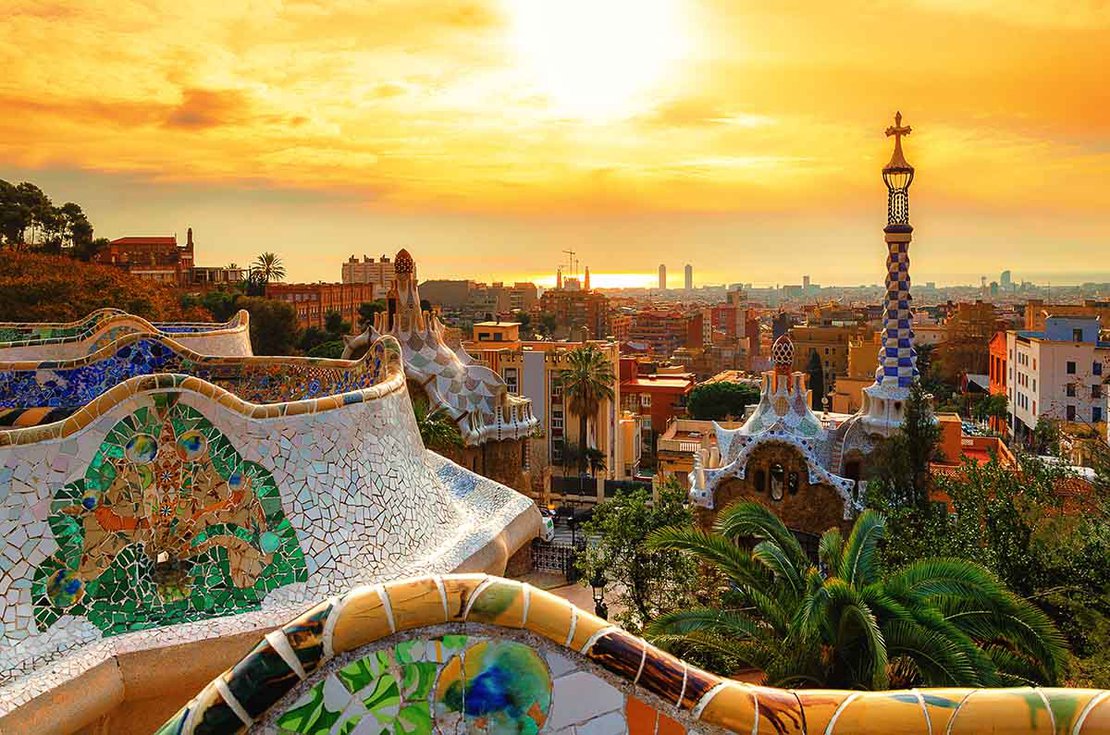 The requirements to study in Spain for international students are generally not difficult to meet. Spain is exceptionally welcoming to international students, and thousands of international students head toward Spain every year to pursue their education. In general, the requirements international students have to meet to pursue studies in Spain are different for students who live in EU/EEA member countries compared to students from other countries, who have to go through a larger set of procedures.
Here are the requirements to study in Spain for international students:
University Admission Requirements
University admission requirements to study in Spain for international students depend on a few factors, such as nationality, level of study, and study program. The general requirements, which most universities ask students to fulfill, are listed in the following section, depending on the cycle of study (whether you are interested in bachelor's, master's, or doctoral programs).
Bachelor Programs
For first-cycle studies, students wishing to pursue their education in Spain must have a valid school leaving certificate and be eligible for university entrance in their home country. Depending on the program, prospective first-cycle students in Spain might need to enter specific entrance exams or go through additional courses.
Non-EU/EEA Students
Students who have finished their previous education in countries outside of the EU/EEA, Switzerland, or China (with whom Spain has a bilateral agreement), are eligible to study in Spain when they fulfill specific requirements. Apart from the student visa (which we will elaborate on later in this article), students must meet other academic requirements.
University admission requirements to study in Spain for non-EU/EEA students include:
Recognition of your school certificate: The recognition of your school certificate is known as 'homologación' and certifies that you have the necessary degree to gain admission to a university in Spain. This procedure is done at the Spanish embassy/consulate in your home country, who will give you a certificate 'Volante de Acreditación,' needed to apply to university.
EBAU (selectividad) entry exam: This exam is also known by the name 'selectivity exam,' but it is, in fact, officially called Evaluación del Bachillerato para el Acceso a la Universidad (Evaluation of the Baccalaureate for Access to University). It is a system of tests divided into two parts, the General and Specific phase, consisting of various exams per subject.
EU Students
EU students usually need to abide by the same requirements as Spanish students. Students applying from the EU do not have to take any of the EBAU (selectividad) exams. However, they might be required to sit for exams known as Pruebas de Competencias Específicas (PCE), which are individual exams per subject and depend on the university/program. Generally, students from the EU will have to go through fewer procedures than students from outside of the EU.
Master Programs
Requirements to study in Spain for international students wishing to enroll in a master's program include the relevant bachelor's degree or equivalent. Other requirements depend on the study program and medium of instruction. Depending on the program's language, students should provide the relevant language proficiency results (more on this below).
Doctoral Programs
For third-cycle studies at universities in Spain, international students must provide the relevant certificates, degrees, or diplomas earned during previous studies. This specifically includes a bachelor's and master's degree. Equivalent degrees that correspond to at least 300 ECTS credits might also be considered. Language requirements depend on the instruction language of the program.
Language Requirements
Language requirements to study in Spain for international students depend (largely) on the medium of instruction of the respective study program. Generally, Spanish universities teach in the Spanish language. However, some higher education institutions teach in English (some even have bilingual programs, which use Spanish and English).
Spanish Language Requirements
For international students wishing to study in Spain, in a program where the instruction language is Spanish, proof of Spanish language proficiency is required. Usually, students should submit the test results received at the DELE test (Diploma de Español como Lengua Extranjera). Depending on the results, the university will decide whether your Spanish level is sufficient to pursue a particular program.
English Language Requirements
English language proficiency is a requirement for studies where the medium of instruction is English. International students whose mother tongue is not English will be required to submit test results (from exams like TOEFL or IELTS). Universities might also accept other forms of proving your English language proficiency, but for this, you will have to contact the university of your choice.
Student Visa
The student visa is one of the main requirements to study in Spain for international students. EU/EEA students are free to study in Spain without the need to obtain a student visa. Unfortunately, this is not the case for non-EU/EEA students, who will have to go through the process of applying for a student visa to begin studies in Spain. International students should visit the Spanish embassy/consulate in their home country and submit a set of documents for the application. To apply, students must have their letter of university admission and other essential requirements listed just below.
Financial Resources
Having a sufficient amount of financial resources to pursue studies in Spain is of absolute necessity. Although proof of financial resources is essentially part of the student visa application, universities might also ask students to submit bank statements upon university application to ensure they have sufficient funds to cover tuition fees. In general, students need approximately €900-1,000 (~$1,100-1,200) per month to cover their living expenses.
Health Insurance
Health insurance is also part of Spain's student visa requirements, making it an essential requirement to study in Spain for international students. Non-EU students pursuing studies in Spain for longer than three months have to purchase private health insurance, with a minimum coverage of €30,000, as part of their visa application process. Many health insurance companies offer insurance policies specifically designed to meet the needs of the student visa requirements.