Spanish Culture and Traditions: A Glimp…
Spanish Culture and Traditions: A Glimpse Into Spanish Lifestyle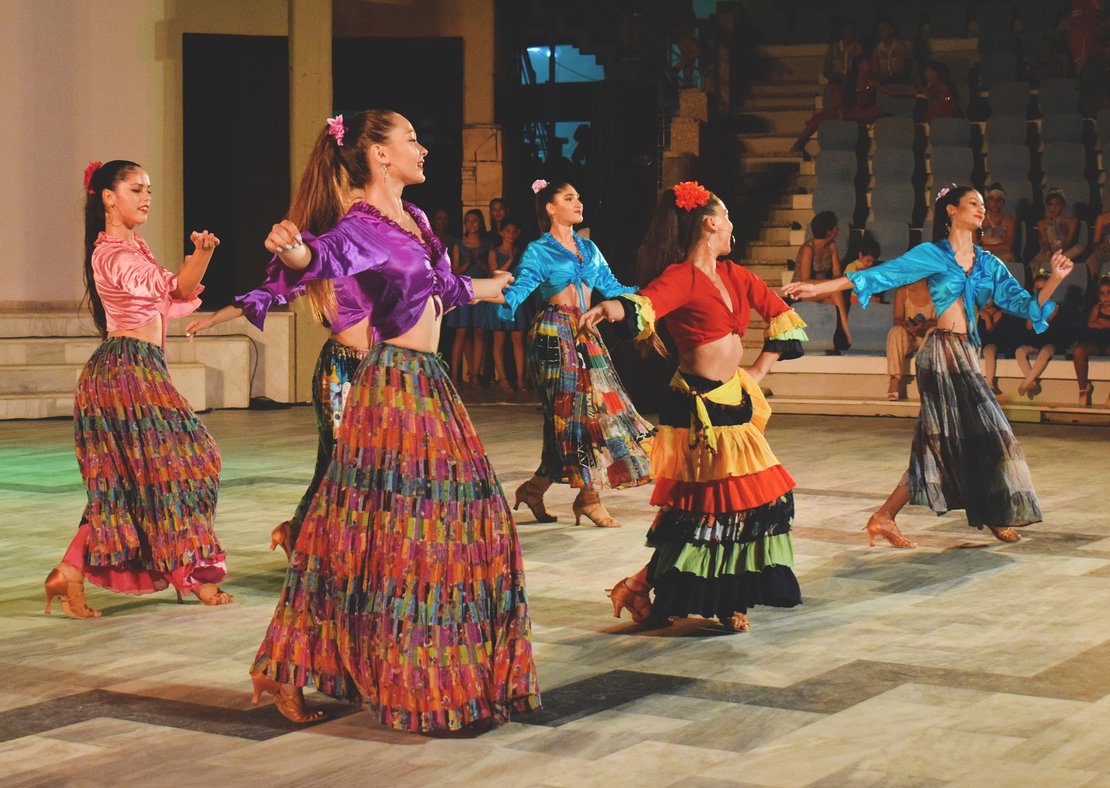 People in Spanish culture enjoy life to the fullest, but not in a rushed way. Instead, the Spanish take their time intentionally to appreciate the world and people around them. People enjoy relaxing multi-course meals in Spain while exploring vibrant villages and picturesque cities. Due to the hot climate and work-life balance, Spain attracts numerous immigrants worldwide because of its laid-back lifestyle.
Here's a glimpse into the Spanish lifestyle:
Language
All citizens of Spain speak Spanish, sometimes known as Castilian Spanish, which is the country's official language. In addition to Spanish, certain Autonomous Communities have their own official language. Galician is spoken in Galicia, Basque in the Basque Country and a portion of Navarre, and Catalan in Catalonia.
Read more about languages spoken in Spain.
Religion
Catholicism affects many aspects of Spanish society. Its impact may be seen in churches, museums, as well as customs, traditions, and celebrations observed during special occasions. Each town, city, and village in Spain has a patron saint.
The U.S. government predicted the total population to be 47.3 million by the middle of 2021. The government's Center for Sociological Research found that 58.6% of participants identified as Catholics and 2.4% as members of other religions, 10.4% of respondents identified as non-believers, 11.5% as agnostics, and 15% as atheists. The remaining 1.9 percent did not respond to the question.
Cuisine
Spanish cuisine is typically Mediterranean in style, with loads of olive oil, garlic, onions, tomatoes, and peppers. However, each region of Spain has its own cooking traditions. The primary meal of the day in Spanish culture is lunch, served between 2:00 and 3:30 pm. Dinner may not begin until after 9:00 pm. Besides abundant fish and other seafood, red meat and pork are consumed almost daily.
Spanish culture places a lot of value on food. While most social meetings take place over a meal, it is the one thing that unites everyone. This is reflected in the tapas culture, which is a way of dining that involves sharing little plates.
Here are some famous foods in Spanish cuisine:
Gazpacho. Olive oil, garlic, bread, peppers, and the reddest, ripest tomatoes are blended until silky smooth, then cooled and served into bowls or glasses. It is consumed daily in Andalucia, southern Spain, and tapas bars always keep a jug on the counter in the summer.
Paella. The well-known rice dish from Spain, paella, is often prepared in a big pan. The meal is typically shared among a group of people in the Valencian region where it was first created, with each person helping themselves with a spoon directly from the pan.
Churros. Churros are sausage-shaped pieces of fried dough that have been sugar-coated and then dipped in warm, melting chocolate. The ideal dessert that is sold on festival streets.
Croquettes. Shrimp, chunks of jamón Serrano, and béchamel sauce are combined to make croquettes, which are then deep-fried. This is a characteristic Spanish dish, and according to every Spaniard, grandmothers make it best.
Clothing
Spanish people adore fashion trends and constantly try to wear the newest looks. Although they enjoy wearing high-quality clothing, they also enjoy being quite comfortable. A blend of elegance and sophistication with a dash of conservatism. You'll discover that most Spaniards dress a little fancier than the typical American.
Young men in jeans and t-shirts or soccer jerseys are common, but you'll also see many people wearing good pants and nice shoes. Women don't frequently wear sneakers and typically dress in highly feminine attire, even when wearing jeans. You'll likely want to dress up, as most people do when they go out at night.
Here are some ideas:
Daily. Most Spaniards dress casually, which helps us to be at ease all day. The most common outfit is typically a pair of pants and a t-shirt. Yet, you will also see skirts and dresses frequently, particularly during the summer.
Business. With a suit jacket and heels for women and a suit and tie for men, certain employers request a specific dress code. Even so, this only applies in extreme circumstances, such as at huge international corporations and banks, where the business expects you to present yourself professionally and discreetly.
University. People dress casually while attending school, wearing a shirt or t-shirt, jeans, flats or sneakers. Girls will also wear dresses, skirts, and sandals during the summer. Rarely do you see someone in a suit and tie, extravagant clothing, or high heels.
Nightlife. People are often dressed in daytime clothing in pubs and clubs, but you can also see people dressed up in other places.
Social Etiquette
In Spanish culture, people regularly touch each other on the arm when chatting while standing close to one another. Eye contact is crucial and frequently maintained for longer periods of time than in other cultures. Spanish people frequently amplify their facial expressions and hand gestures to reinforce their words.
They might also laugh a lot, speak loudly, and smile a lot. While gazing at someone is more common than in some other nations, pointing at them is rude. Women are more likely than men to be accepted when they display emotion in public.
Architecture
Spanish architecture, sometimes known as Spanish mission architecture, has a nearly 400-year history and has long been a common construction style. The gorgeous, elaborate churches built by Spanish Colonial missionaries in the early 1900s were the only buildings to use Spanish design until homeowners embraced it throughout Florida, California, Texas, and the Southwest.
Although many Spanish missions had comparable characteristics, such as white plaster buildings, red clay roof tiles, small windows, and exposed beams, the founding priest typically chose decorative and stylistic accents.
Celebrations
Every year, millions of tourists go to Spain because of its bright, vivacious, and passionate culture. All of them are anxious to see for themselves how enjoyable and vibrant this nation is. There is no better time to discover local culture than at one of Spain's many annual traditional festivals.
Each festival has a distinct personality, with enduring traditions and customs that set it apart from every other global event. During your next trip to Spain, make sure to try to experience one of these unique traditional festivities.
Here are a few celebrations in Spain:
Semana Santa
Semana Santa, or Holy Week, is a significant religious celebration in Spain. In the Catholic tradition, the week leading up to Easter is dedicated to remembering Christ's Passion. Although each region has its own unique traditions, extravagant parades fill the streets nationwide on Palm Sunday, with celebrations culminating in dramatic processions on Maundy Thursday and Good Friday.
Throughout the week, you'll see people marching with crosses or candles, life-size floats of biblical characters, and religious spectacles.
Carnival
Despite its smaller size, Santa Cruz holds the second-largest Carnival celebrations in the world, behind Rio de Janeiro, Brazil, every February. During two weeks, there will be street parties full of people dancing till the early morning hours to loud music, and there will be several contestants showcasing their lavish costumes as they compete for the title of carnival queen.
Be on the lookout for the Ash Wednesday custom known as "Entierro de la sardina" or "The burial of the sardine," in which a large paper sardine is carried in a mock funeral procession while mourners dressed as crying widows follow behind.
The Fallas of Valencia
The "fire festival" is a continuous street party that takes place in Valencia for five days and nights in March and attracts tourists from all over the world. Carpenters in the Middle Ages used wood boards that were placed to support their candles as they worked. To honor the end of the shorter winter days, these were burned in the spring.
From there, everything developed into what it is today — the burning of enormous satirical figures, or "ninots," frequently representing well-known politicians or celebrities. They later added clothing to give their planks personalities.
La Tomatina
On the final Wednesday of August, during La Tomatina, the Valencian village of Buol is bathed in a red glow of smashed tomatoes. Everyone gathers, and an hour-long battle begins. To prevent injury, tomatoes are first smashed before being thrown. At the town plaza, the annual custom takes place.
It started in 1945, was banned in the 1950s, and then was allowed to resume in 1957. Formerly unorganized, it is now tightly controlled and supported by the tourism board. The mess is incredible, but it is cleaned up by fire truck hoses.
Art
The world of art has benefited greatly from Spain. Don Quixote, written by Miguel de Cervantes, is the most well-known work of Spanish literature and is regarded as the first modern novel. Some of the most significant artists in Western civilization include painters from the Spanish Golden Age like Velázquez or el Greco, as well as modernist artists like Picasso or Dal. The most prestigious museums in the world, like the Louvre in Paris or the MET in New York City, display some of the most famous works of Spanish art.