Sweden Higher Education System
Sweden Higher Education System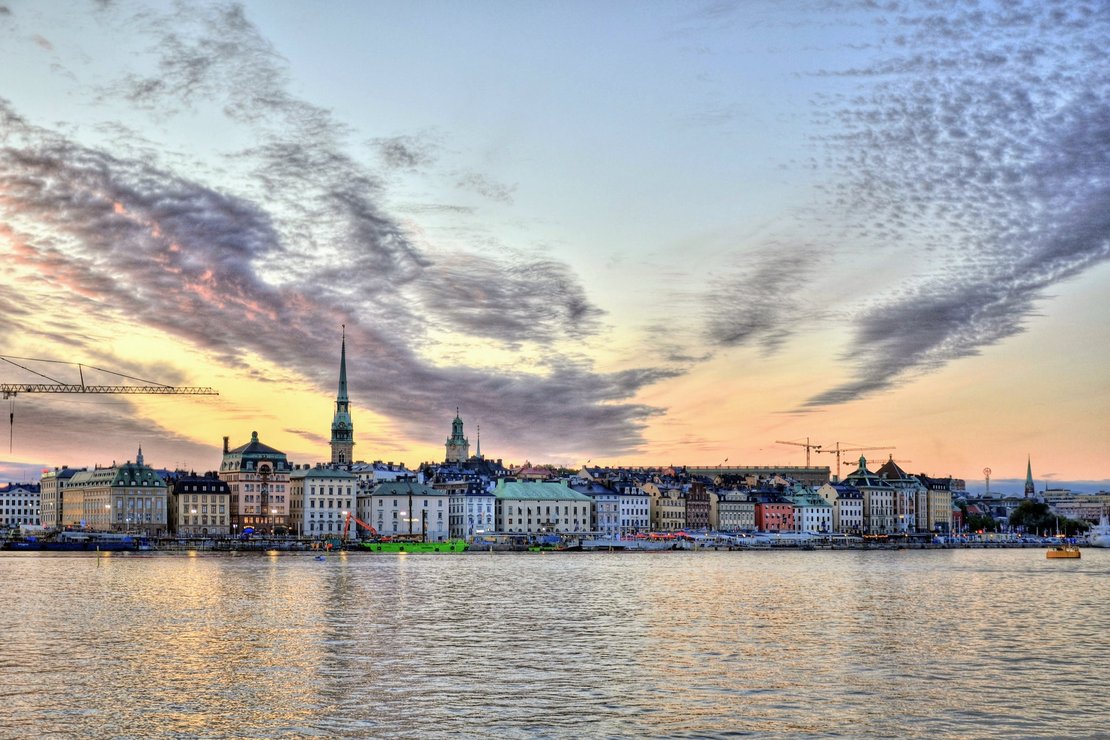 Sweden higher education institutions are popular worldwide because of their excellent education and the high equality treatment for anyone who studies, works or lives in the country. It is important for Swedish universities to welcome students from different parts of the world, giving them the opportunity to join Swedish society.
Similarly, the higher education system in Sweden mirrors this culture by offering international students a large variety of degree programs available in all degree levels and disciplines.
Here is a detailed guide to understanding the higher education system in Sweden:
How Many Higher Education Institutions Are in Sweden?
The higher education system in Sweden comprises public and private universities. Public universities are divided into two main types of higher education institutions: University and University Colleges, or as the Swedish call them, 'högskolor.' Of the 50 universities in total, the majority of higher education institutions in Sweden are public.
Keep in mind: When you see the word "universities" or "university" throughout the article, it includes all institution types unless stated otherwise.
Here is an overview of the higher education system in all universities in Sweden:
Public Higher Education
Of the total higher education institutions in Sweden, there are 39 public universities, including colleges or högskolor, as it is called in Sweden. International students unfamiliar with these types of institutions may be confused about the difference between a public university and högskolor.
Below, you can find a detailed description of what each of these institutions represents.
Public University
The public universities in Sweden have a similar structure and system as almost all public universities in Europe or even worldwide. The public universities are state funded by the government of Sweden, and all degree levels are available for domestic and international students.
Public universities in Sweden differ because each university can set its own study plan, courses, academic timetable, qualifications and admission requirements, and more. International students can find some world-renowned universities in Sweden's list of public universities. Furthermore, public universities in Sweden offer vocational training courses in numerous fields.
Public University Colleges
Public university colleges in Sweden are known as högskolor in Sweden, and they are typically smaller than public universities in terms of the number of students admitted and the number of available classes.
Another difference between public universities and university colleges is that compared to public universities, university colleges do not have the authority to issue doctoral degrees; however, the Swedish Higher Education Authority can permit them to grant doctorate titles.
Private Universities
Private universities in Sweden have no connection with governmental funding and are often funded by private organizations focusing on higher education. The Swedish government has given a few private universities the right to award postgraduate degrees. The private universities in Sweden include the Chalmers University of Technology, Stockholm School of Economics, Jonkoping University Foundation, etc.
How Many Degree Cycles Are Available in Sweden?
The Swedish higher education system comprises the three usual degree levels or cycles: Bachelor's, Master's, and Doctoral Level. International students can apply to the three different degree levels in Sweden if they have the right qualifications.
Here is a detailed description of the structure of each degree level in Sweden:
First Cycle
As most international students may know, the first cycle or undergraduate degree level includes bachelor's level courses. The undergraduate degree level in Sweden offers a large variety of international courses, which is ideal for international students. Most of these courses are taught in English as the main medium of instruction.
You earn the Bachelor of Fine Arts title when you graduate with an undergraduate degree from Sweden's higher education institutions. Most undergraduate degrees in Sweden last three years, and you earn 180 ECTS credits.
Students enrolled in the first cycle of studies in Sweden can earn one of the following bachelor's qualifications:
General Qualification (Fine Arts Degree). The general qualification at the undergraduate level means that students can choose between a Higher Education Diploma or a Högskoleexamen (with 120 credits); and the Degree of Bachelor or Kandidatexamen with 180 credits, 90 of which should include courses in the main field of study and a final project worth 15 credits.
Bachelor of Fine, Applied, and Performing Arts. Graduates who have completed courses in any artistic degree program can earn the Higher Education Diploma or Konstnärlig högskoleexamen with 120 credits, or Degree of Bachelor or Konstnärlig kandidatexamen with 180 credits and a final degree project with 15 credits minimum.
Professional Qualifications. The professional qualifications include degree programs related to specific professions, such as vocational training. To work in a particular profession, students must complete a specific program.
Second Cycle
The second cycle or degree level of studies in Sweden, most commonly known as a master's degree, also includes all three qualifications as the bachelor's degree, including the general qualifications, called a Degree of Master, and artistic qualifications called a Degree of Master of Fine Arts; and professional qualifications.
To be eligible to apply at a master's degree level in Sweden, students must obtain the kandidatexamen or Degree of Bachelor with 180 credits or an equivalent degree recognized by the Swedish Higher Education Authority. The average master's degree program usually takes one to two years.
Third Cycle
The third-degree level or doctoral degree includes only the first two qualifications mentioned in the first two cycles above. The doctoral qualifications include the general qualifications such as a Degree of Licentiate with 120 Credits and an academic paper worth 60 credits minimum, a Degree of Doctor with 240 Credits and a final doctoral thesis worth 120 credits minimum, and artistic qualifications with the same titles and credits as aforementioned.
The doctoral degree level can last from two to four years, depending on the program and qualifications.
How is the Academic Year Arranged in Sweden?
The typical academic year in Sweden is divided into the Autumn and Spring semesters, which together make ten months in total. The Autumn semester usually lasts five to six months, which begins in August and ends in December or January. On the other hand, the spring semester also lasts up to six months —from January to June. Sweden's higher education system includes two summer vacation months in June and July.
Grading System
The higher education system in Sweden uses the international scale with letters from A to F; however, every university has a different grading system since they have the right to choose whatever fits them best. Some universities use the number grading scale, with five as the maximum, three as the passing grade (godkänt), and anything under 3 means that you failed (Icke godkänd).
However, the Swedish higher education system does not award a final grade, meaning that they do not rank students at higher education institutions. Although the grading system is different for each university in Sweden, below is a description of one of the most common grading scales:
| Grade Scale | Meaning | In Swedish |
| --- | --- | --- |
| A | Mycket väl godkänd (Excellent) | MVG |
| B | Väl godkänd (Very Good) | VG |
| E | Godkänd (Good with some errors) | G |
| F | Icke godkänd (Fail) | IG |
Some degree programs and universities may use only two grades to evaluate students, such as pass or fail.
What Credit System Does Sweden's Higher Education Use?
Swedish higher education system uses a credit system based on the European Credit Transfer and Accumulation System, with 30 credits per semester and 60 credits in total for an academic year. Sweden universities call this credit system 'högskolepoäng'.
The credit system in the Swedish higher education system depends on whether students apply for individual courses or full-study programs. If students choose several courses depending on their preferences, the university awards credits based on how many courses they have completed. Students may be eligible for a degree or diploma if a certain number of credits is achieved through these courses.
What is the Main Language of Instruction in Sweden's Universities?
The language of instruction at Swedish higher education institutions depends on the degree level and university type. Swedish is the main language of instruction in most undergraduate or bachelor's degree programs since it is an introductory level with no prior higher education experience.
On the other hand, more advanced degrees, such as master's and doctoral degrees, offer numerous international degree programs mainly taught in English. Furthermore, Sweden is a widely English-speaking country since schools teach English from a young age, and international students who speak English will easily fit in with the locals.
Teaching Methodology
Sweden holds a reputation for having one of the best quality of education in the world, mainly because of their incorporating teaching style. Swedish higher education institutions are primarily focused on delivering a critical-thinking mentality to their students, where they appreciate discussions and engagement in the classroom regardless of degree level and program.
Moreover, studying in Sweden means you will be free to study independently, and you will be encouraged to do so, especially if you are enrolled in an advanced degree. Seminars are essential to Sweden's curriculum and study plans, where students present their work and initiate discussions.
Swedish higher education institutions also use the following methods:
Teamwork.
Optional courses.
Individual learning using university examinations and materials.