Study in Austria
The Land of Endless Opportunities
What comes to one's mind when thinking of Austria? Most probably the perfect location and a very beautiful and most cultured country! Apart from its world-known universities, which make studying in Austria one of the perfect choices for international students, the mountainous landlocked country offers a great quality of life and is one of the safest countries in the EU, which makes exploring the country's corners much easier.
Find your program
Use this search box and filters to browse Erudera's study program database.
Erudera's Complete Guide to Studying in Austria as an International Student
Some of the best universities in the world, an ever-increasing number of degree programs, and high-class teaching make Austria the perfect choice for studying abroad. Various Austrian cities house some of the best universities, and if you are coming from an EU country, the education system is pretty much the same.
Moreover, what makes Austria an ideal destination to study is the fact that the quality of life in Austria is excellent, and compared to some other highly developed places such as the UK or United Stated, studying in this Alpine country is not very expensive. The rich culture and picturesque places are a welcomed bonus.
Facts
Austrian National Library in Vienna is one of the world's major libraries, with more than 2 million books.
Did you know that the Austrian Alps cover 62% of Austria's total land area?
Reasons to Study in Austria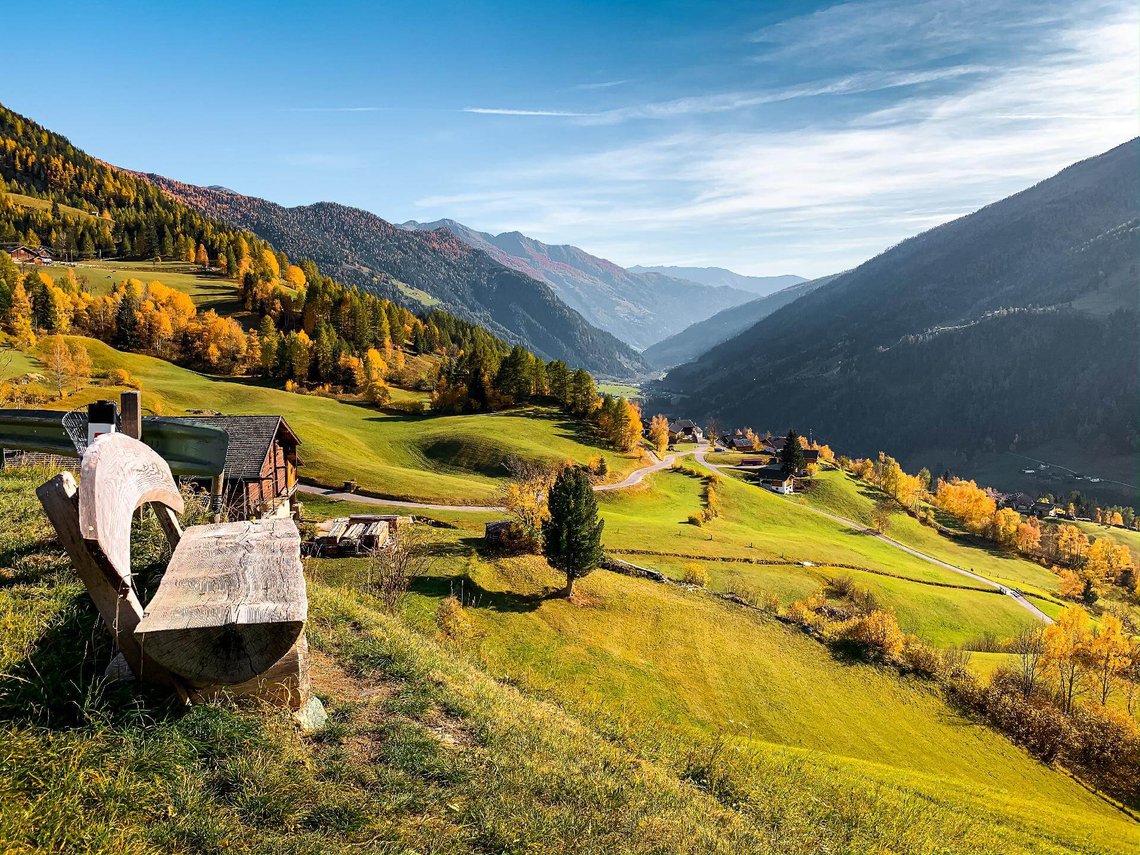 Geographic position
There are many reasons that make Austria a popular destination, not only for tourists but for international students as well. One reason to study in Austria is the fact that you have the rest of Europe on your doorstep, with neighboring countries like Germany, the Czech Republic, Hungary, Slovenia, Slovakia, Italy, Switzerland, and Liechtenstein, and you can go on a touring spree anytime.
Educational Opportunities
Austrian universities have given the world some of the most renowned individuals such as Sigmund Freud or Erwin Schrödinger. Having universities that rank among the top universities in the world like the University of Vienna, University of Graz, Universität Innsbruck, and Tu Wien, studying in Austria is highly recommended.
Work Opportunities
As an international student, you can work while studying in Austria. If you want to support your living and education situation, and if you are a citizen of one of the EU/EEA countries you do not need a work permit. On the other hand, those who are non-EU/EEA will need to get a work permit, which allows them to work up to 20 hours per week.
Cultural History
Steeped in history, Austria is an ideal destination for international students who wish to explore the many cultural and historical places of the country. Some tourist destinations include: Austria's Imperial Palace, Belvedere Palace, Schönbrunn Palace located in Vienna, the Medieval Burg Hochosterwitz castle, the ice caves located in Werfen and many more attractions that can be explored in your free time.
Quality of Life
Ranking above the average in wealth and earnings, Austria is also one the safest countries in Europe. With the low crime rate, its green spaces and the highest standards of living, the quality of life in Austria ranks among the best worldwide.Whether you are a person who likes quiet, green spaces, or loud crowded cities you can find both in the country of Austria.
Higher Education System in Austria
The Austrian education system works with the European three-tier system of degrees according to the Bologna Process. Degree programs in Austria's higher education process include Bachelor's Programmes and Master's Programmes, with credits for bachelor studies not under 180 and for master studies not under 120.
Even though the studying abroad application process comes with some challenges, the diversity of the numerous study programmes in Austria and the numerous useful information for international students that can be found online, make this process much easier. These will help you decide what field of study you want to choose, where you want to study and whether the program you have chosen is taught in the language you are proficient in.
Apart from having an equivalent diploma to the Austrian educational system, depending on the country you are coming from, as an international student you might also need a visa or a residence permit. The official language in Austria is the German language.
However, if you do not speak German, Austrian universities offer courses that are taught in English as well. It is important to note that whichever language you choose to study in, you will need to have a proof of language proficiency. A positive thing about Austrian universities is that they offer language courses to international students who do not meet the required language proficiency standards.
When comparing Austria to other study destinations such as the UK or US, tuition fees and costs are not as high. Tuition fees and costs in Austria depend on your citizenship, your study programme,and whether you choose a public or private university. International students who are non-EU/EEA citizens are expected to pay €3,000 ($3,649) and up per year, depending on their program of study.
While students who come from EU/EEA countries do not have to pay tuition fees, they pay membership fees. Nonetheless, it is important to know that there are a number of scholarships available for international students which you can look into.
The process of applying to a university as an international student takes some time. Considering that courses in Austria are taught in both German and English, it is important to research whether your chosen field of study is taught in the language you are proficient in.
If you come from a country that is not part of the EU/EEA, you need a visa to study in Austria, so starting the application process as early as possible is recommended. You will need personal documents such as your passport, CV, transcripts, and diplomas, depending on your field and level of study.
If you have been admitted into an Austrian university as an international student, finding a place to live will be one of the first things you have to do. As opposed to many other countries, universities in Austria do not automatically assign on-campus accommodation, so as a student you have to search for one yourself.
Options that are available for international students in regards to accommodation are student apartments, communal apartments, or student dormitories. This means that you can either choose private housing or student resident halls. Note that there are housing services available offered by different organizations for students.
Popular Universities in Austria
Austria Higher Education News
Similar Study Destinations