Study in Canada
Most Educated Country on Earth
Canada is a remarkable country to study abroad for international students who wish to attend a world-class university at a reasonable cost of study. Canada has all the qualities of a highly-regarded destination to pursue a degree and career. Standing at the cutting-edge of education, research, and technology, international students find Canada to be their go-to study abroad destination.
Find your program
Use this search box and filters to browse Erudera's study program database.
Erudera's Complete Guide to Studying in Canada as an International Student
Canada welcomes international students with arms wide open, being host to more than half a million students from around the globe. International students here enjoy excellent education opportunities, which further contribute to successful careers and job opportunities. Those who enter Canada to pursue an education fall in love with what this country offers.
Education and living costs are reasonable and affordable, people are friendly, kind, and welcoming, and career opportunities are countless. Besides working during studies and earning an extra income, students can also obtain a post-study work permit and work in the country for up to 3 years after graduation.
Facts
Canadians are generally known for their unerring politeness (it goes so far as to even apologize for things that are not their fault).
Apart from Norway, Finland, or Iceland, Canada is also a go-to destination to see the Northern Lights.
Popular Canada Universities
Reasons to Study in Canada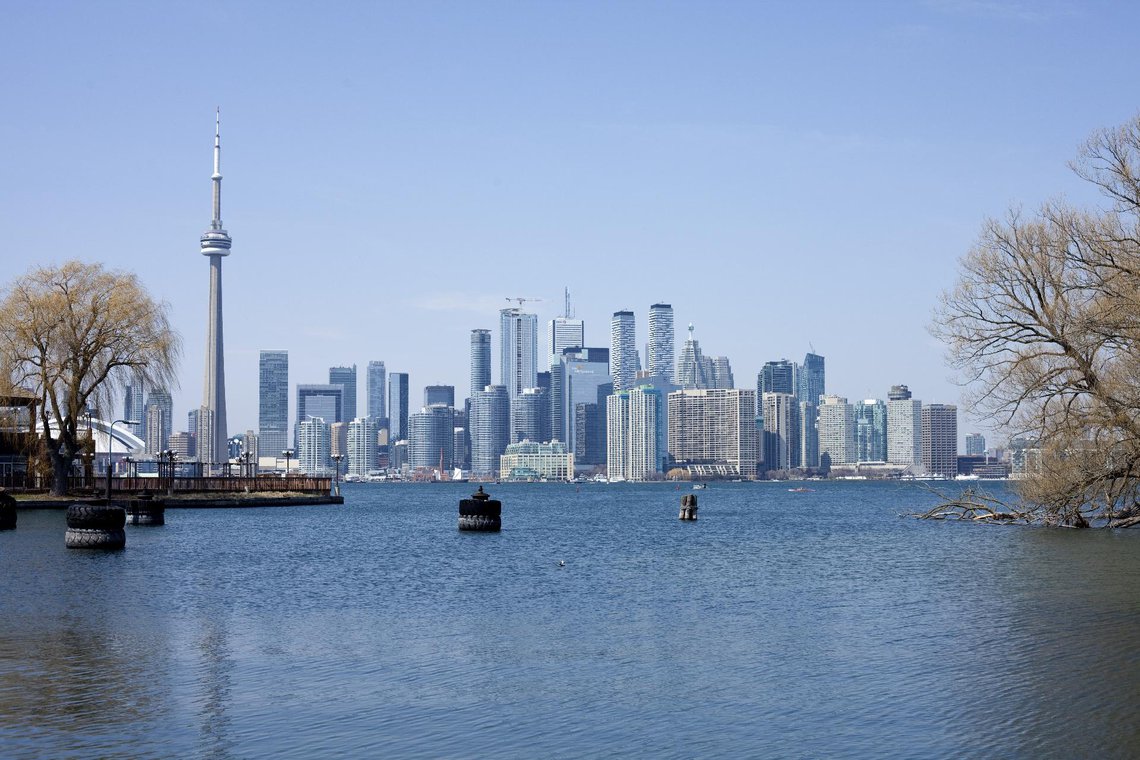 Outstanding Cultural Experience
Canada is a welcoming environment for people of different cultures and lifestyles. As a multicultural environment, numerous people from around the world have found a home in Canada, either for work or study. Among the reasons to study in Canada is the cultural exchange students get to experience here.
Budget-Friendly Education
The cost of tuition fees in Canada's higher education sector is reasonable and pretty affordable. In fact, it is among the most affordable English-speaking countries in terms of tuition fees and education costs. Studying in Canada is even cheaper than in most US and UK universities.
Part-Time Work Opportunities
As an international student on a budget, the ability to work part-time (even without a work permit on-campus) is one of the top reasons to study in Canada. The study permit will often be enough to get a part-time job on-campus. International students can work up to 20 hours per week during term time and full-time during holidays.
Focus on Research
Canadian qualifications are recognized by employers worldwide, meaning students can even aim for a global labor market upon graduation. Canadian education is also known for its outstanding focus on research, innovation, and development in various fields, such as telecommunications, medicine, and agriculture.
Post-Graduation Work Permit
As an international student looking for reasons to study in Canada, you should know that this country offers international graduates the opportunity to work in Canada for up to 3 years after graduation. This work permit is issued based on the length of the study program, and it can go up to a maximum of 3 years, after which you may also apply to immigrate.
Safety and Peace
According to the Global Peace Index 2020, Canada has been ranked as the 6th most peaceful country in the world. This means that you will get to be part of a community where safety and peace are top priorities. Besides, Canada is also known to have an excellent quality of life, where people are known to be both warm and welcoming.
Canada Higher Education System
Canada has one of the most prestigious higher education systems in the world, suitable for international students in terms of affordability, opportunities, and degree value and recognition. The higher education sector includes Universities, private and state-funded, Colleges, and Institutes of Technology and Science.
Universities offer Bachelor's, Master's, and Doctoral degrees, while Community Colleges mainly offer one or 2-year courses which award a diploma, professional certificates, associate degrees, or specialized bachelor's degrees. Colleges of Applied Arts and Institutes of Technology also offer qualifications in either diplomas or degrees.
Canada is a welcoming country for international students, with around 642,480 international students across its higher education institutions. The requirements to study in Canada for international students are achievable and mainly consist of meeting the financial requirements, gaining university admission, and obtaining a student visa.
Canada has two official languages, English and French, so universities typically ask students to provide proof of language proficiency (depending on the language of the degree program), such as TOEFL or IELTS, for English and DELF (Diplome d'еtudes en langue Franсaise) for French.
Tuition fees and costs in Canada for international students are mainly reasonable and more affordable than in most developed countries. For example, an international student will need approximately up to 800 CA$ to cover living (daily) expenses in Canada. This excludes accommodation costs, the cost of which depends on the region and can go up to 7,000 CA$ annually.
The cost of tuition fees for international students in Canada, on average, is estimated to be around 30,000 CA$ ($22,781) annually for undergraduate courses, and sometimes even less depending on the study field (humanities courses are usually less costly). Postgraduate programs in Canada are also quite affordable, with an average of 17,700 CA$ or $13,441.
As an international student wishing to attend university in Canada, you will likely be required to apply directly to the university. However, if you want to apply for admission at a university in the province of Ontario, you will need to use the Ontario Universities' Application Centre (OUAC). You will need to pay an application fee, whether you are applying directly or through OUAC.
The two main intakes are in September and January, but some universities also admit students during May. International students will typically have to provide a completed application form, proof of English/French language proficiency, previous certificates and diplomas, as well as a letter of motivation or personal statement.
Accommodation in Canada for international students includes on-campus and off-campus housing. On-campus accommodation typically tends to be more convenient and less costly for international students (but vastly more expensive in the main cities). Off-campus accommodation includes rented apartments, which are typically shared with roommates.
While on-campus housing can be affordable and convenient due to socializing opportunities, off-campus accommodation, such as sharing rent with other students, is also a good option for those who cannot secure a place in student halls. Sharing the cost of rent and utilities can be an incredible relief on a student budget when covering the rent cost.
Canada Higher Education News