Study in France
The Country of Culture and Prestige
France is an academic hub for international students eager to gain knowledge and professional qualifications. Education in France is world-class, the higher education system is unique, and the tuition costs are affordable. On top of that, studying in France means easily entering the global job market, considering French qualifications are recognized worldwide.
Find your program
Use this search box and filters to browse Erudera's study program database.
Erudera's Complete Guide to Studying in France as an International Student
Being among the most affordable countries for international students and quality higher education qualifications, France has also placed itself on top of the list when it comes to innovation, quality, and education prestige. France is an ideal destination for ambitious students who have a thirst for knowledge and are curious to see what excellent higher education looks like.
Over 350,000 international students are currently enrolled in the French higher education sector. Its higher education institutions, both state-funded and private, offer world-class education with state-of-the-art equipment and facilities, with some of the region's most affordable fees. The study environments, and France in general, provide a diverse environment, where eager minds simply thrive.
Facts
Did you know that 71 Nobel Laureates were born in France?
Only in 2012, France awarded approximately 13,000 PhDs.
French higher education tuition fees average around 2000 EUR/year for non-EU students.
Reasons to Study in France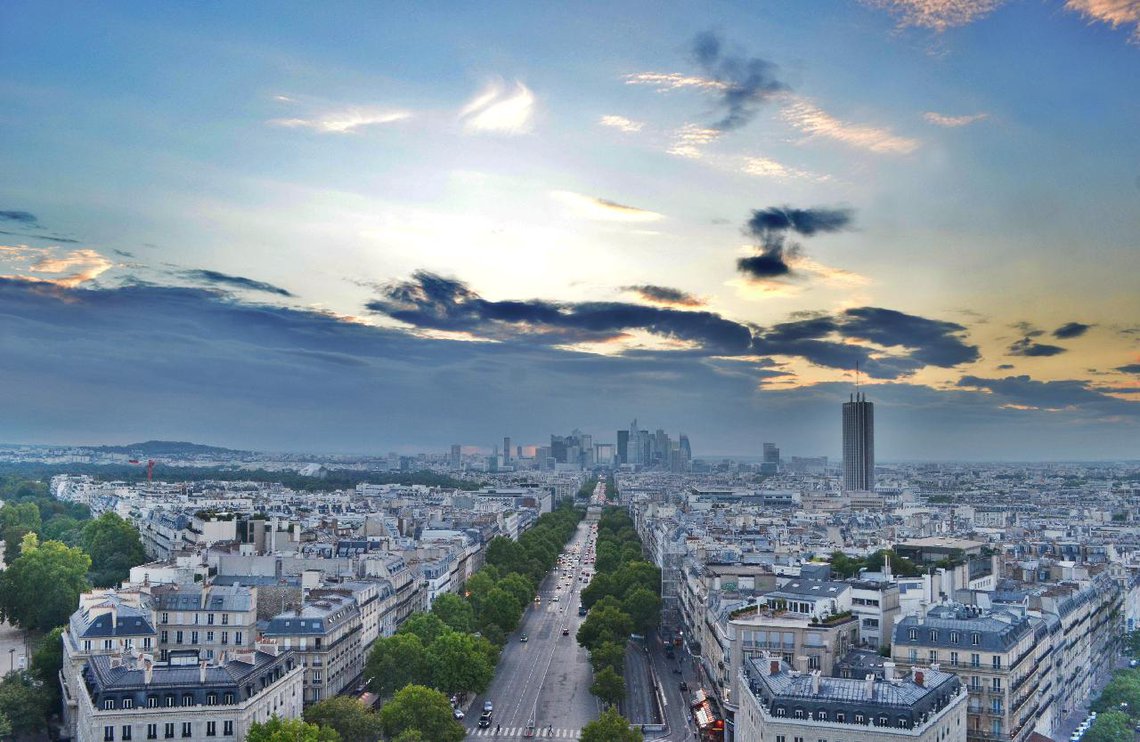 Excellent academic quality
France has its fair share of excellence in the educational quality in the higher education sector. Besides, being an international student in a multicultural country like France has various advantages. Gaining crucial knowledge, earning internationally-recognized qualifications, and creating an ideal career are just some of the benefits that come with studying abroad in France.
Multicultural and diverse
Over 350,000 international students are enrolled in the French higher education sector, as of the latest statistics. This means that students enjoy a high level of diversity on campus and outside of campus. As an international student, you will learn about a wide range of cultures and exchange exciting experiences, which will benefit your personal growth.
Rich intellectual culture
The French are known to have a fascinating (and rich) tradition of philosophers, artists, and genius minds. Great people were born, raised, and educated in the French premises and educational system. International students in France learn so much about this rich tradition, the intellectual minds that impacted history, and those who created so much of the beauty we know as art nowadays.
Extracurricular adventures
Once students get to experience the academic quality of French higher education institutions, one of the reasons they decide to study in France is also the numerous places to be, the various spots to visit, and the wide range of adventures to undertake. Merely a stroll around the Seine or Provence and its lavender fields will make the experience ten times better. Not to mention the museums, coffee shops, and galleries.
Affordable education
Tuition fees in France are largely inexpensive, especially considering higher education quality. The highest tuition is in Engineering programs for students within the EEA, which can reach 600 EUR/year, while all other programs are below that price range. Other intl students will be required to pay a higher fee, typically no higher than 3,000 EUR/year for BA, and nearly 3,700 EUR/year for MA courses at public universities.
Discount rates for students
International students in France can benefit quite a lot from their student status, especially when it comes to discounted prices in numerous recreational activities. As a student, you will be able to pay way less than tourists when it comes to taking a guided tour at the Louvre or entering some of France's most prestigious tourist spots. This will surely be a friend to your student budget while in France.
Did you know?
Did you know that around 13% of all postsecondary students in France are international.
France issued over 6,000 scientific visas to researchers, from outside of the EU, in 2017 only.
Paris has been ranked among the world's best student cities.
France Higher Education System
The French higher education system is highly regarded, qualified, and renowned for its expertise and prestige. In France, universities are not the most important institutions for higher education qualifications like in other countries. They have what is known as "Grandes Écoles," which are very well-funded and have top-notch education and academic staff quality. Grandes Écoles are what essentially differentiates the French higher education system from that of most popular countries.
Also, in France, students can find study degrees in a wide range of subjects, divided across various educational institutions. Depending on preferences, students may either choose to attend university, Grandes Écoles, specialized schools, or vocational education, all of which lead to career-oriented qualifications.
Becoming an international student in France comes with requirements, which essentially start with choosing the right study program and being determined to go abroad. Among the requirements to study in France for international students, getting the full set of information is the unwritten and most-important prerequisite.
France has a wide range of higher education institutions, all of which have their own criteria for the application process or language requirements. For students who need a visa to enter the country, additional requirements such as proof of financial stability and health insurance are added to the list.
The tuition fees and costs of studying in France for international students are mostly reasonable. Tuition fees at public universities across the country are regulated by the French government and set EU international students back as little as 170 EUR/year. Non-EU international students in France must pay more in tuition fees than home and EU students, around 2,770 EUR/year for undergraduate programs.
Principally, an international student in France can get by with around 900 EUR/month, or more/less, depending on their university location. Generally, the cost of everyday expenses in France is quite affordable, and this country is listed among the most affordable destinations to get an education for international students.
Applying to a higher education institution in France for international students is slightly more strict and challenging than the process of application for French students. Although it requires more effort, the procedure is mostly comprehensive and efficient, considering it is usually done through a process known as the "Studies in France" procedure.
The "Studies in France" procedure is mostly relevant for international students from non-EU countries of origin since EU/EEA students in France should typically abide by the same process as French students. However, over 350,000 international students currently in France have gone through the same process, proving it efficient and practical.
It is not difficult to find accommodation in France for international students. However, what might be challenging is finding accommodation that is convenient concerning campus proximity and student finances. Student residence halls are one of the most preferred forms of accommodation for international students, considering they are affordable to a great extent and are usually relatively close to university campuses.
Apart from residence halls, students also can live in rented accommodation or share a flat (and thus expenses) with other fellow students in France. Overall, the whole process of finding accommodation in France is mainly comprehensive, and the key is to always begin early on the accommodation hunt.
Popular French Universities
France Higher Education News