Germany Student Visa Requirements
Germany Student Visa Requirements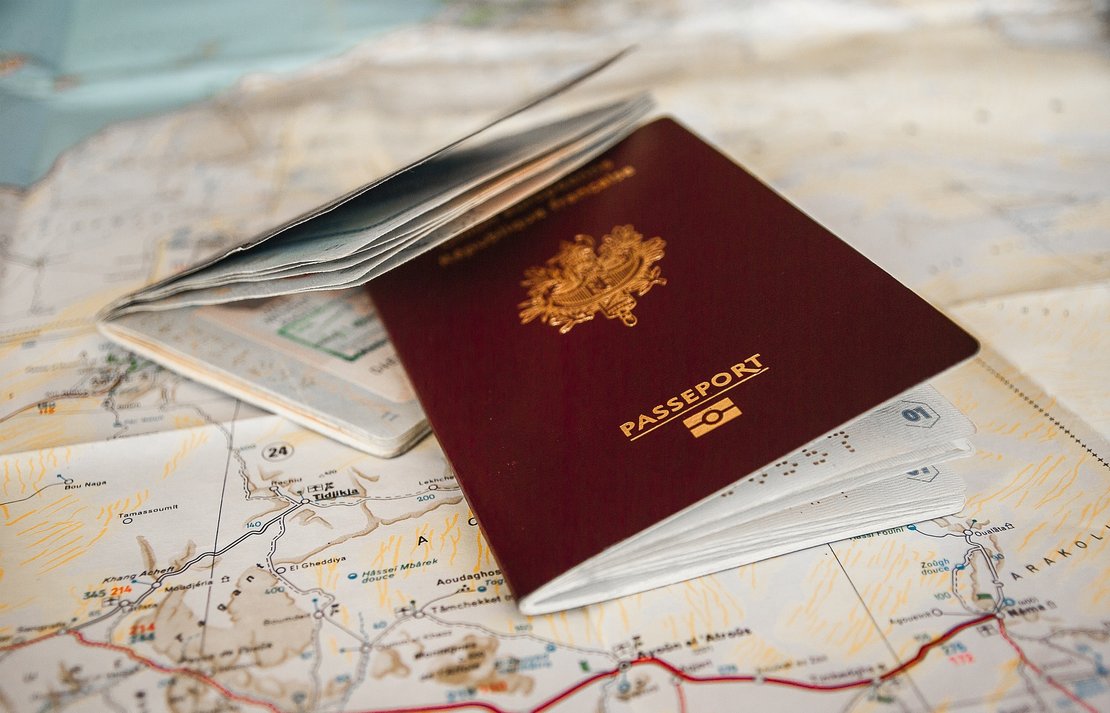 German higher education institutions counted 416,437 international students last year, making Germany one of the world's top five countries by the number of international students. Students from outside Germany usually need a visa to enter the country. In some cases, students also need a residence permit, if they plan to stay in the country for more than 90 days.
The requirements to study in Germany depend on where you are from and how long you plan to stay. A German student visa allows you to study either full-time or in preparation for full-time studies, such as a foundation course. Germany student visa application process is pretty simple if you have all the required documents. However, preparing beforehand is important. Here's what you need to know!
What Is a Germany Student Visa?
A Germany student visa is a type of visa that you can get if you have applied to a study program at a German university and received a letter of admission from that program. You can apply for a German student visa if you have gained admission in any of the higher education institutions in Germany, like universities, universities of applied sciences, arts, or film academies.
Types of Germany Student Visas
Student Applicant Visa. This is a document you will need to enter Germany if you have yet to be admitted to a university. If you wish to visit German university campuses, find out about study opportunities, or plan how to spend your stay in Germany, this visa is perfect for you.
Student Visa. Students accepted to German degree programs, or foundation courses can enter Germany on a student visa. This visa is valid for three months. After three months, they must apply for a residence permit to continue their studies.
Language Course Visa. German language course visas are issued for foreigners planning to attend an intensive language course lasting from 3 to 12 months. This type of visa is valid for one year.
How to Apply for the Germany Student Visa?
The process of applying for a German student visa can be confusing for many international students; the steps vary from country to country, but you can get a general overview by following the steps below.
Go to the German Embassy in your country. Find the German Embassy in your country and go there to submit your application. You can ask there for more information about the application process.
Review the required documents. Check the official websites of German Embassies for specific requirements for your country before attending your appointment.
Prepare for the interview. In addition to preparing for the German student visa interview online, you should carry a copy of the confirmation of payment for the visa application fee.
It costs €75 to apply for a German student visa and it must be paid by bank transfer. The German study visa is usually valid for three months (and sometimes six months). You can convert your visa into a residence permit, which is valid for the duration of your studies (usually one to three years).
Germany Student Visa Requirements
The application process should be simple as long as you have all the documents. However, make sure you're prepared before you apply. You should submit the following documents for your application:
Your national passport.
Completed application form.
Two copies of your passport.
Two biometric portrait photographs.
Proof of financial resources. Deposit confirmation of €11,208 at a German blocked bank account, evidence of your parents income, scholarship award certification, or bank guarantee.
Proof of admission. An official document confirming your admission to studies "Zulassungsbescheid" shows when you'll begin studying and in what language.
Letter of motivation.
Proof of preliminary health insurance.
Proof of language skills (in English or German).
Applicants can usually process a German student visa within 25 days. However, this depends on the German Embassy and the country you are applying from. Sometimes, it may take up to 6-12 weeks, with the longest process taking three months.
Common Germany Student Visa Interview Questions
Besides getting admitted to their preferred university, students must also collect all necessary paperwork for a German student visa application. At this point, they must also complete an interview for the study visa. Here are a few common Germany student visa interview questions:
Why Do You Want to Study in Germany?
Answer this question by explaining how you conducted extensive research and discovered that Germany is among the top three countries for international students. Explain how it has one of the world's highest-quality academic programs and how valuable you find German degrees. Additionally, you can mention how low or no-tuition fees will make your education more affordable than in your own country.
Why Did You Choose Your Specific Program or Course?
If applicable, explain how your current program is relevant to your previous studies. For example, the German program is more advanced, and you're looking forward to experiencing a unique learning environment. In addition, interviewers would appreciate hearing how you will have the opportunity to excel in your field within a German learning environment.
Why Did You Choose This University?
Explain the factors that made you choose the university you want to attend. You can include factors such as internship programs, scholarships, or low tuition fees.
How Will You Fund Your Education?
Describe the program's total cost (don't include estimated living costs) and if you have received a scholarship. Next, be honest about your financial situation. Tell the interviewers if you're paying your own money, receiving a study loan, or being sponsored.
Do You Speak German?
You should know basic German if you are applying for a German education. If your program requires some proficiency in the language, explain your level. If you don't know German, tell interviewers you're learning and looking forward to taking courses in Germany.
What Are Your Future Plans?
After completing the program, explain how you intend to return home. Share how the knowledge and skills you acquired will benefit your life in your country. It is not recommended that you indicate that you plan to remain in Germany.
How To Get a Residence Permit in Germany?
A German residence permit allows non-EU nationals to reside in Germany for a limited time. It can usually be extended. There are several German residence permits depending on the purpose of entry and intended stay. Studying, working, and participating in other activities are the main purposes of obtaining a German residence permit.
Here's how to get a residence permit in Germany:
Enter Germany with the right visa. Make sure you enter Germany with the correct visa. You cannot apply for a residence card under a tourist or business visa, not even under a medical or cultural visa.
Register your German address. Find a place to live in Germany and register your address with the German authorities in the city you have settled in.
Get health insurance. You should get health insurance in Germany for the whole period of planned stay in the country.
Set up a bank account. When applying for a German residence permit, you must prove your financial stability through a bank account.
Fill out an application form and make an appointment. There is a different application form for each type of residence title. Be sure to complete the right form and answer all the questions. Also, schedule an appointment with the nearest immigration center.
Prepare your documents. While you are in your home country, you should prepare most of your documents before your appointment, and make sure you have all of them.
Can I Work in Germany With a Student Visa?
Yes, you can work in Germany with a student visa. However, your work authorization comes with some restrictions. According to German law, international students can work in Germany for 240 part-time days each year or 120 full-time days each year.
How Much Bank Balance Is Required for Germany Student Visa?
A deposit confirmation of €11,208 must be made at a blocked German bank account to apply for a German student visa.
Is IELTS Required for Student Visa in Germany?
Yes, you must prove your English proficiency to apply for a Germany student visa. The minimum IELTS band score is 5.5-6.0.
Can I Stay in Germany After I Complete My Studies?
Yes, you can. While searching for a job in Germany, students from non-EU and non-EEA countries can apply to extend their residence permits for another 18 months after completing their studies.
Related Articles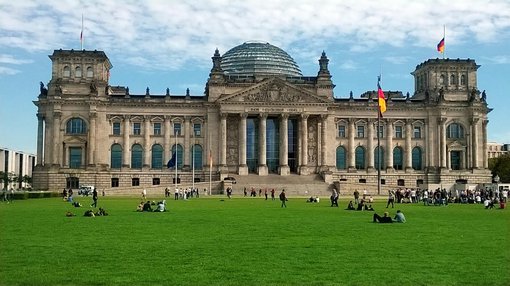 The higher education system in Germany is renowned globally for its academic caliber. This sector, regulated mainly at the state level, is well-established and recognized worldwide. Germany is a largely popular country for international students who want to pursue their qualifications in its higher education institutions. With almost 400,000 international students across its universities, Germany has reached academic expertise all ambitious students aim to pursue.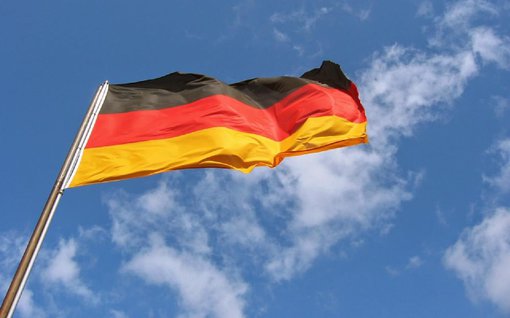 Thousands of international students look towards Germany when pursuing higher education qualifications abroad. Studying abroad has its challenges, but it is all worth it at the end of the day, especially if you choose Germany as a study destination. The German higher education sector offers numerous advantages and opportunities to students through a wide range of degree programs in some of the world's highest-ranked universities.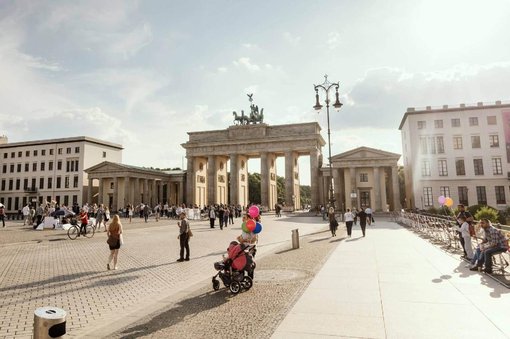 Germany is an outstanding country, especially for those interested in pursuing their higher education qualifications in Germany's educational institutions. Its higher education system is excellent, the study programs and degrees are comprehensive and efficient, and the study environment and university facilities offer a great deal of comfort. The cost of living and studying in Germany is quite affordable for the most part, considering that Germany largely offers tuition-free education.