Top 12 Highest Paying Jobs in Germany 2…
Top 12 Highest Paying Jobs in Germany 2023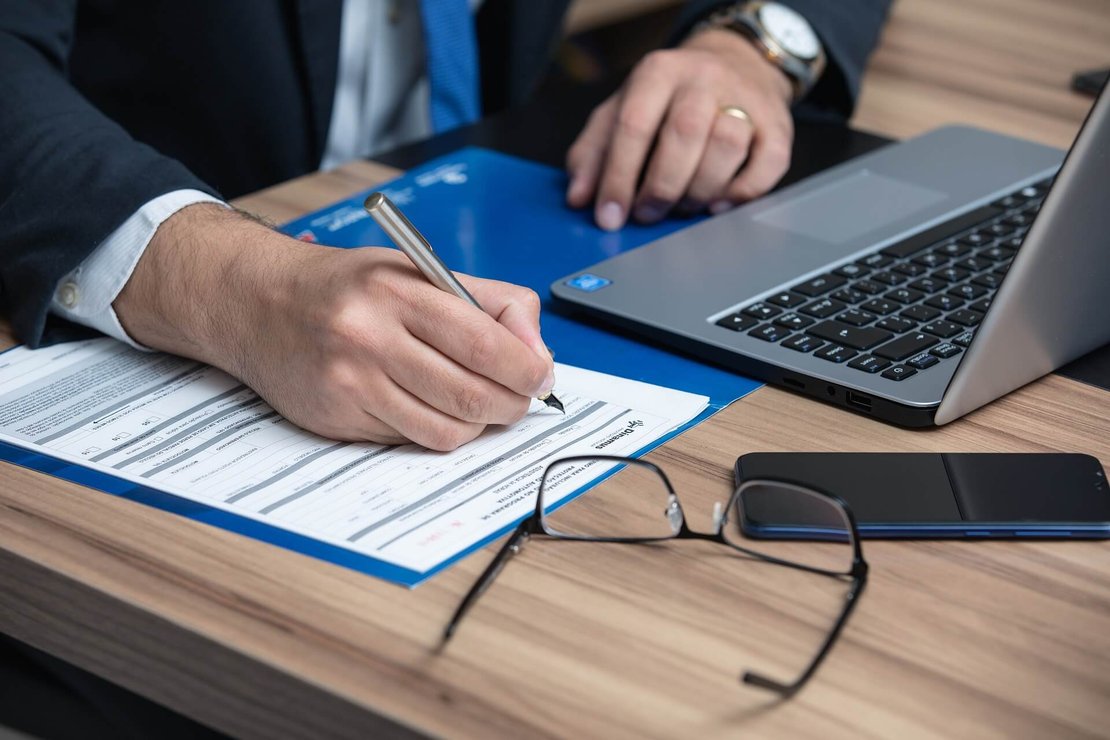 The German economy is one of the most international in the world after the USA, China, and Japan, and it is the top trading nation in the European Union. Many businesses are embracing innovation and international exports within the country. Due to Germany's strong economy, excellent infrastructure, and high revenue, it is a favorite destination for foreigners, including international students.
In addition to offering wonderful employment opportunities to people from around the world, Germany is a popular destination for expats; most companies also offer a host of employee benefits and perks, which are much better than in many other European nations.
The highest-paid professions in Germany belong to the medical, engineering, and financial sectors. According to research, Germany's highest-paying jobs average at least €55,475 per year.
Here are the top 12 highest-paying jobs in Germany as of 2023:
Doctor
Pilot
Sales Manager
Lawyer
Portfolio Manager
College Professor
Engineering
Software Developer
Project Manager
Risk Manager
Judge
Tax Advisor
Doctor
Average salary: €71,600 - €101,696 per year.
Doctors diagnose and treat various medical conditions, from minor injuries to complex surgeries. They also coordinate patient care with other healthcare professionals to ensure optimal results. In Germany, an individual must complete a rigorous education and training program that typically includes a bachelor's degree in a relevant field, such as biology or chemistry, followed by medical school and clinical training. Doctors and surgeons are in high demand in Germany, with various jobs available in the public and private sectors. Their expertise and dedication to patients are well compensated. According to Germany's largest database of salaries, doctors earn between €71,600 - €101,696 annually.
Pilot
Average salary: €93,499 per year
A lot of major airlines operate in Germany, including Lufthansa. Several pilot jobs are available at any moment, and companies are always seeking new pilots to join their staff. Pilots start as first officers and as they gain experience, they climb up the ranks to become captains. There is a wide range of opportunities in this field, including domestic short-haul flights as well as international long-haul flights. The average salary for a pilot is €93,499 annually.
Sales Manager
Average salary: €82,392 per year.
In Germany, sales managers are in high demand. They can expect to earn a competitive salary due to their responsibilities leading and managing a team of sales professionals. Germany requires excellent sales managers to have excellent communication skills, strong leadership qualities, and excellent organizational skills. They must also be capable of motivating and managing their sales team and developing and implementing effective sales strategies. The average Sales Manager salary in Germany is €82,392 annually.
Lawyer
Average salary: €81,254 per year.
Every country looks out for a sound justice system, and Germany is no exception. Lawyers are among Germany's most valued professionals. German law is complex, and businesses need legal help to deal with various legal issues; that's why lawyers are in high demand in the country. A lawyer represents clients in legal agreements, courts, and tribunals, and requires a comprehensive understanding of the law. The national average salary for a lawyer is €81,254 in Germany.
Portfolio Manager
Average salary: €80,000 to €120,000 per year.
There are a lot of employment opportunities in Germany's financial and banking sectors, including the European Central Bank and Deutsche Bank. One of the highest-paying jobs is portfolio management. High-net-worth individuals or organizations typically hire a portfolio manager to help them carefully invest their money for higher returns. They balance risk and reward while meeting the investor's goals and objectives. A portfolio manager in Germany can earn an average salary ranging from €80,000 to €120,000 annually.
College Professor
Average salary: €74,200 per year.
As one of the most influential and prestigious careers, professorship offers an excellent salary, but becoming one takes work. It requires deep subject knowledge and persistence to become one of the best. A professor organizes and conducts the functions of higher education. They perform various tasks, from conducting laboratory experiments and supervising graduate student research to giving large lectures to undergraduates and writing textbooks. A college professor earns up to €74,200 annually.
Engineering
Average salary: €63,000 per year.
Engineers are responsible for designing, constructing, and maintaining a wide range of structures, systems, and products, making them a crucial part of many industries in Germany. Engineers in Germany can expect high salaries due to the high demand for skilled workers. Top engineering specialties include electrical engineering, mechanical engineering, and chemical engineering. The national average salary for an Engineer is €63,000 annually.
Software Developer
Average salary: €45,000 to €80,000 per year.
Software developers develop custom software and tools for businesses. A tech-driven business usually demands software developers with impeccable skills to develop solutions that solve problems and meet goals. They are usually in demand. Good communication and leadership skills are a plus for software developers. They should also be able to work as a team and coordinate work between different developers. Software developers earn about €45,000 to €80,000 annually.
Project Manager
Average salary: €45,000 to €90,000 per year.
Germany also has a high demand for project managers, who are charged with overseeing multiple projects simultaneously and seeking to maximize productivity and efficiency. There is always a need for skilled professionals who can bring teams together, coordinate work, achieve targets, and complete projects across industries and sectors, including automotive, construction, engineering, and even healthcare. Having a strong understanding of the business industry and strong communication and leadership skills will help you become a great project manager. Project managers earn about €45,000 to €90,000 per year.
Risk Manager
Average salary: €70,000 - €85,000 per year.
Risk management is important in identifying a business's internal and external risks. The role of a risk manager is to identify and curtail risks that a business may face. Risk managers have strong analytical skills, which enable them to identify threats to a company's capital or investments. They are in high demand by many businesses in Germany. The average salary for a risk manager in Germany is around €70,000 to €85,000 per year.
Judge
Average salary: €76,619 per year.
A judge provides juries with instructions before their deliberations. In the case of bench trials, a judge decides the case's facts and makes a ruling. Additionally, judges are responsible for sentencing criminal defendants convicted of crimes. Generally, juries decide and hear most cases. The high salary of judges is justified because they have enormous responsibilities, and deciding people's fates is a challenging task. Judges earn up to €76,619 per year.
Tax Advisor
Average salary: €70,000 per year.
Among the most sought-after professionals in Germany are tax advisors who assist individuals and businesses in navigating the complicated world of taxation. Tax advisors advise clients on tax planning, prepare tax returns, and represent clients in government tax disputes. A tax advisor's role requires technical expertise, good communication skills, and problem-solving abilities. Due to the country's strong economy and complex tax laws, tax advisors are in high demand in Germany. Tax advisors earn up to €70,000 annually.
Related Articles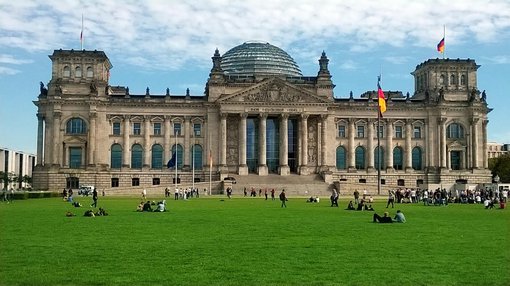 The higher education system in Germany is renowned globally for its academic caliber. This sector, regulated mainly at the state level, is well-established and recognized worldwide. Germany is a largely popular country for international students who want to pursue their qualifications in its higher education institutions. With almost 400,000 international students across its universities, Germany has reached academic expertise all ambitious students aim to pursue.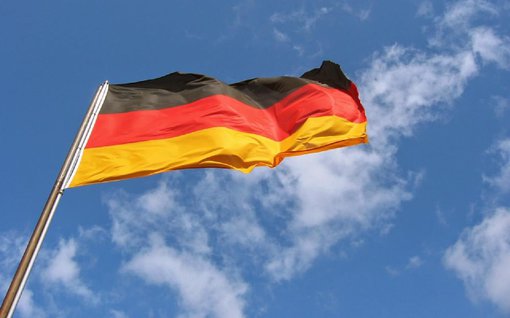 Thousands of international students look towards Germany when pursuing higher education qualifications abroad. Studying abroad has its challenges, but it is all worth it at the end of the day, especially if you choose Germany as a study destination. The German higher education sector offers numerous advantages and opportunities to students through a wide range of degree programs in some of the world's highest-ranked universities.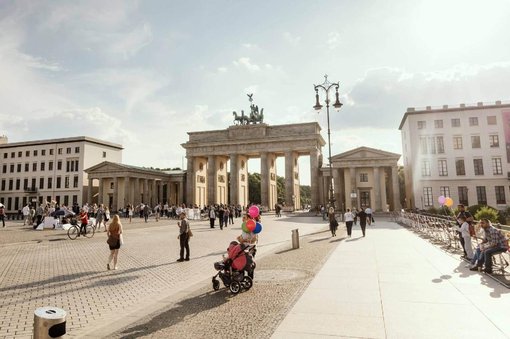 Germany is an outstanding country, especially for those interested in pursuing their higher education qualifications in Germany's educational institutions. Its higher education system is excellent, the study programs and degrees are comprehensive and efficient, and the study environment and university facilities offer a great deal of comfort. The cost of living and studying in Germany is quite affordable for the most part, considering that Germany largely offers tuition-free education.