How to Fund Your MBA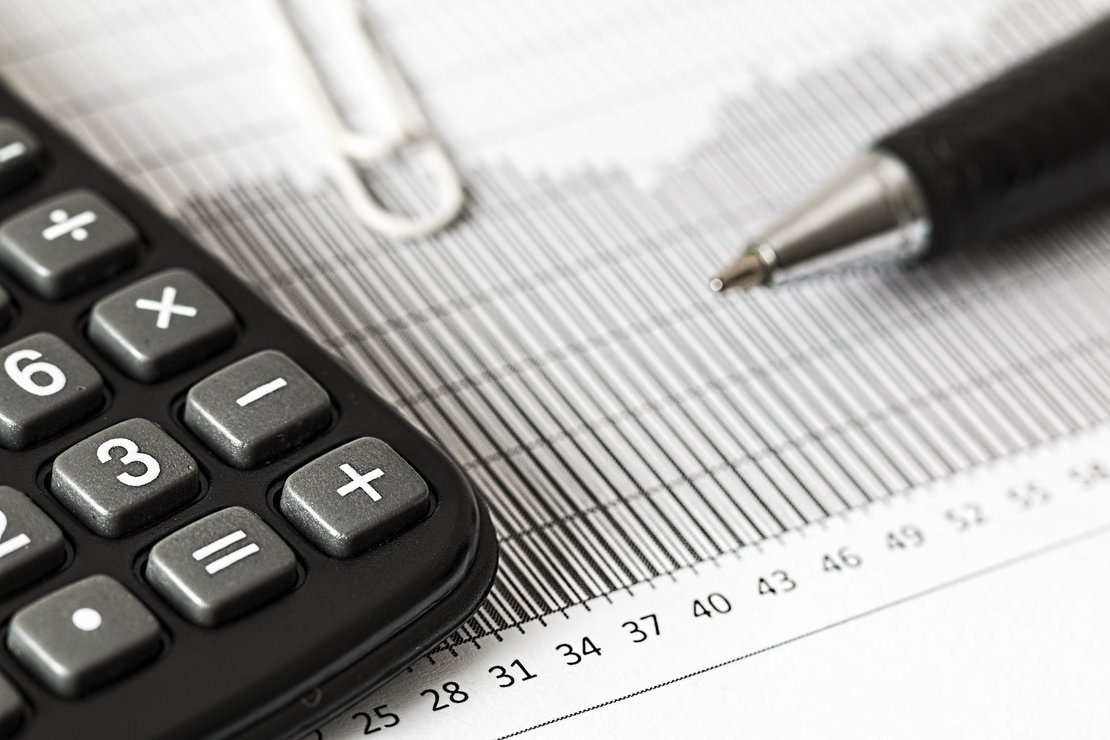 Although the benefits of an MBA far outweigh the costs, financing it can still be a significant burden to shoulder. The cost of an MBA program can be substantial, ranging from $30,000 to $100,000 annually in the United States. Yet, the high return on investment (ROI), especially at prestigious programs, with graduates experiencing an estimated 10-year ROI of up to 325 percent, makes it a compelling investment for the future.
To seize this opportunity, it's essential to explore the diverse MBA funding options available and pave the way to a successful and rewarding career. Here are some of them:
Scholarships and Grants
---
When looking to fund your MBA studies, scholarships, and grants should be the first resource to consider. These funding options are abundant, with many business schools offering scholarships to more than 40% of their students.
Another main benefit of scholarships and grants is that they don't need to be paid back, making them an attractive option for many students.
Scholarships for MBA studies can be obtained from two main sources: universities and private organizations:
University Scholarships
Many business schools offer scholarships to attract and support talented students. These scholarships may be merit-based, awarded to students with exceptional academic achievements and leadership skills.
Alternatively, universities may provide need-based scholarships (grants) to students who demonstrate financial need and require assistance to pursue their MBA studies.
For example, here are some of the scholarships that London Business School and its alumni offer:
Laidlaw Women's Leadership Fund
BK Birla Scholars Programme
Gonzalo and Maria Garcia Latin America Scholarship for Women
London Business School Fund Scholarships
SARI Foundation Trust Scholarship
Mo Ibrahim Foundation Scholarship
Private Organization/ External Scholarships
Numerous private organizations, foundations, and corporations offer scholarships for MBA students. These scholarships may have specific eligibility criteria, such as focusing on particular industries, promoting diversity, or supporting students from specific regions or backgrounds.
Private scholarships can be valuable resources to help finance MBA studies and are often open to applicants from various universities.
Here are some examples:
The Fulbright Program
Forté MBA Fellowships
The Consortium for Graduate Study in Management
National Black MBA Association (NBMBAA)
Student Loans
---
Student loans are provided by the government and private lenders to help cover the expenses of an MBA degree. When you take a student loan for your MBA, you're borrowing money that you need to pay back, usually with interest, after finishing your studies. The loan terms and conditions, like interest rates and repayment periods, can differ depending on the lender.
Repayment options refer to how you will pay back your student loan after completing your MBA. Different loan programs may offer various repayment plans, such as standard repayment, income-driven repayment, or graduated repayment.
Interest rates, on the other hand, are the additional amount you'll pay back along with the loan amount. Federal student loans often have fixed interest rates, meaning the interest rate remains the same throughout the life of the loan. Private student loans may have fixed or variable interest rates, with variable rates subject to change based on market conditions.
An additional thing to look out for when considering student loans is the availability of loan forgiveness programs. These initiatives, provided by governments, employers, or other entities, can forgive a portion or even the entire remaining loan balance after meeting specific conditions. Popular programs include Public Service Loan Forgiveness (PSLF), Teacher Loan Forgiveness, and Income-Driven Repayment (IDR) Forgiveness.
Self-Funding
---
Self-funding an MBA is all about taking charge of your own journey and investing in yourself. It's the path where you use your hard-earned savings, personal investments, or income to cover the costs of your MBA studies.
Of course, self-funding an MBA can be challenging, especially considering the significant costs involved. It might require careful planning, budgeting, and perhaps even delaying your MBA plans until you've saved up enough.
The most common way to self-fund an MBA is by working part-time while studying. MBA programs often accommodate this by offering evening, weekend, or online classes, allowing students to balance their full-time jobs with their studies. This flexibility enables you to manage both work and education effectively.
However, if you're an international student on a student visa, certain work restrictions may apply, so it's important to be aware of the regulations and limitations regarding work opportunities while pursuing your MBA.
Assistantships
---
Assistantships are perfect for graduate students, including MBA candidates, who seek practical experience alongside their studies. They provide hands-on learning, financial benefits like tuition waivers and stipends, and are well-suited for those eager to apply their knowledge beyond the classroom.
There are three main types of assistantship roles you can undertake:
Teaching Assistants (TA). TAs support professors in classroom activities, grading, and tutoring. It's ideal for those interested in teaching and developing leadership skills.
Research Assistantships (RA). RAs work with faculty on research projects, gaining hands-on research experience and contributing to academic advancements.
Graduate Assistantships (GA). GAs fulfill administrative roles within the university, providing practical skills in various departments or offices.
To secure one of these positions, be proactive in approaching professors directly. Express your interest in assisting with their courses or research projects and highlight your relevant skills and expertise. Networking with faculty at departmental events and seminars will allow you to showcase your enthusiasm for the subject.
Additionally, regularly monitor university job boards and apply promptly for assistantship opportunities. Seek guidance from your university's career services office to craft well-tailored application materials and stay informed about available openings.
Summer Internships
---
Summer internships offer MBA students a remarkable opportunity to gain invaluable practical experience in real-world business settings while earning a stipend or salary. And, while it might not cover all the expenses of your MBA journey, every dollar earned during the internship contributes to lightening the financial load and making your dreams more achievable.
Interns at top business schools are often generously compensated for their summer internships. These prestigious institutions have a strong reputation, attracting high-profile companies and industries that recognize the value of hiring talented MBA students.
Take, for example, the Class of 2023 at The Wharton School of the University of Pennsylvania, where internship monthly compensation ranged from $6,450 in retail to $17,086 in legal & professional services. Many interns also received sign-on bonuses, ranging from $2,000 to $15,000. These internships present an excellent chance for both professional and financial growth.
Employer Sponsorships and Assistance
---
As the demand for skilled business leaders continues to rise, employers have recognized the value of investing in their workforce's development. To bridge the gap between ambition and affordability, many companies now offer valuable support through employer sponsorships and assistance programs.
With employer sponsorships, the company chips in to pay for part or all of the MBA tuition and expenses. In return, employees often commit to working for the company for a certain period after finishing their studies. It's a win-win situation where the company invests in skilled employees, and employees get financial support.
Some companies also offer assistance programs that partially reimburse employees for their MBA expenses. These programs may include payments for textbooks, tuition fees, or other related costs, making MBAs more feasible and affordable for employees.
Companies such as Disney, IBM, Microsoft, Deloitte, Bank of America, Intel, and many others offer generous programs that reimburse or provide financial assistance to employees pursuing an MBA.
Sign-on Bonuses
---
Many employers, especially those in competitive industries seeking top talent, offer attractive sign-on bonuses to newly graduated MBA students. Top consulting firms, investment banks, technology companies, and Fortune 500 corporations are known for offering sign-on bonuses that range from several thousand dollars to tens of thousands of dollars.
These bonuses can be a great way for MBA graduates to pay off their loans after graduation. Some graduates use the bonus to reduce their student loans right away, while others invest it to grow their money and pay off loans later. Either way, the bonus gives a financial boost as graduates start their careers and plan for the future.
While MBAs can be costly, there are plenty of ways to ease the financial burden. With some research, determination, and a solid financial plan, you can confidently embark on this transformative journey.