MBA Admission Requirements & Applicatio…
MBA Admission Requirements & Application Process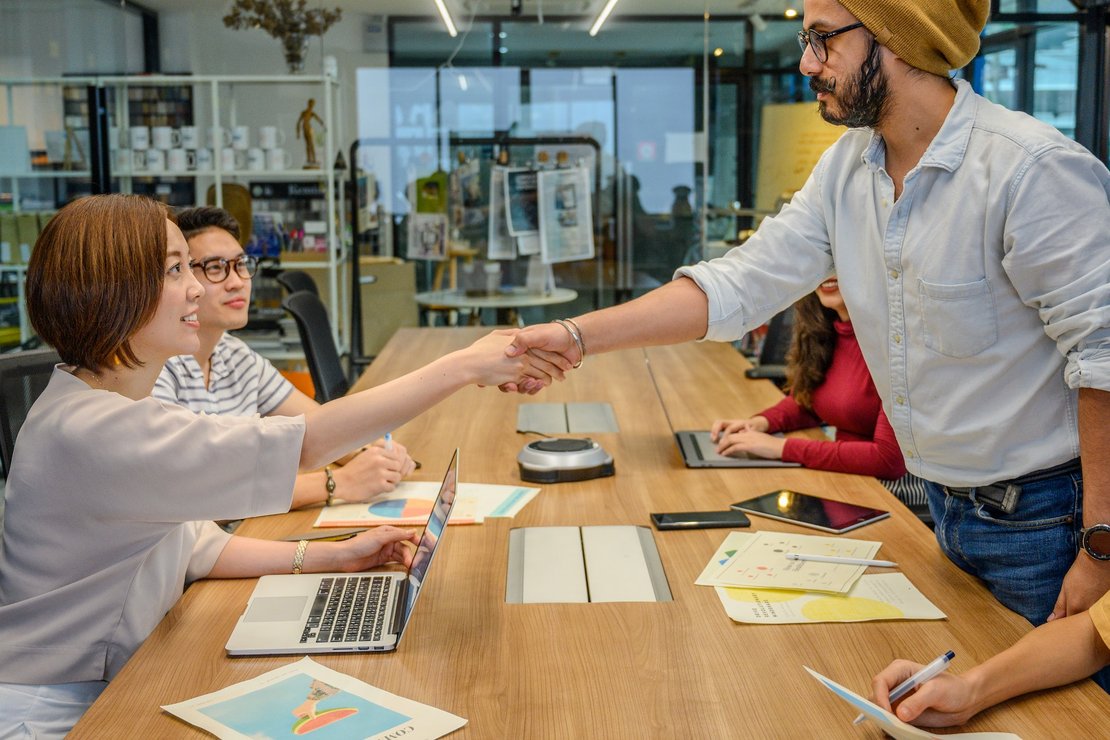 Are you dreaming of a thriving career and business success? An MBA could be your ticket to achieving those goals.
In this guide, we will demystify the MBA admission process and walk you through the essential steps to secure your spot in a top-tier MBA program.
From understanding the academic prerequisites to crafting a standout application, here are some valuable insights and tips to help you with your MBA journey.
MBA Admission Requirements
---
MBA admissions requirements can vary among different business schools, but there are common elements that many programs look for.
Here are some requirements you can expect:
Academic Qualifications
Strong academic qualifications lay the groundwork for a competitive MBA application and increase the likelihood of securing admission to your desired business school. These can include but are not limited to the following:
Bachelor's Degree. Most MBA programs require applicants to hold a bachelor's degree from an accredited institution. Business schools do not typically require a specific major for MBA admissions. They welcome candidates from diverse educational backgrounds, including education, liberal arts and humanities, political science, communication, social services, and business, among others.
GPA (Grade Point Average). Most MBA programs expect a minimum GPA of around 3.0 on a 4.0 scale (equivalent to a "B" average), but top-tier schools may prefer higher GPAs of 3.5 or 3.7. Some schools may not state a set minimum, and the average GPA of admitted students is influenced by the competition among applicants.
Prerequisite Courses. Certain schools may require applicants to have completed specific prerequisite courses in areas like finance, economics, or statistics. To prove completion of specific prerequisite courses, you should provide official transcripts showcasing the relevant coursework.
Standardized Tests
Business schools often consider standardized test scores as one of the critical components in the holistic evaluation of your application.
The most commonly required standardized tests for MBA admissions are:
GMAT (Graduate Management Admission Test). The GMAT consists of sections measuring analytical writing, integrated reasoning, quantitative reasoning, and verbal reasoning skills. The most commonly required scores for MBA admission vary among schools but can range from 570 to 720 or higher for top-tier programs. Prepare well for the GMAT to improve your MBA candidacy and access a variety of programs.
GRE (Graduate Record Examination). The GRE is commonly accepted for MBA admissions, assessing analytical writing, verbal reasoning, and quantitative reasoning skills. Many business schools accept GRE scores in addition to or instead of GMAT scores, offering test choice flexibility. A competitive GRE score for MBA admission is typically within the range of 310 to 330 or higher, with an Analytical Writing score of 4.0 or above. Proper GRE preparation can boost your MBA candidacy and open doors to various programs.
Language Proficiency
In addition to standardized tests, international applicants whose native language is not the language of instruction may need to demonstrate language proficiency through tests like TOEFL (Test of English as a Foreign Language) or IELTS (International English Language Testing System).
These language proficiency tests assess your ability to communicate effectively in the language of instruction, ensuring that you can fully participate in the MBA program's curriculum and activities.
Generally, a competitive TOEFL score falls within the range of 90 to 100 or higher, while a strong IELTS score is typically around 7.0 or above. However, it's essential to check the specific language proficiency requirements of each MBA program you are applying to, as some schools may have different score expectations.
Work Experience
Work experience is an essential factor for many MBA admissions. Full-time MBA programs typically prefer 2 to 5 years of experience, while EMBA programs target 5 to 10 years or more.
There are also options available for early-career candidates and working professionals in part-time or online programs. Demonstrating leadership potential and career growth is vital in the application process.
Letters of Recommendation
MBA programs typically require 2 to 3 letters of recommendation from individuals who can attest to your academic abilities, professional accomplishments, and personal qualities. The recommenders should highlight specific examples of your achievements, leadership skills, teamwork abilities, and personal qualities relevant to your application.
Common choices for recommenders include supervisors, professors, or colleagues who know you well and can provide credible insights into your potential as an MBA candidate. If work experience is a prerequisite for MBA admission, many MBA programs will require a letter of recommendation from your current or former employer.
Statement of Purpose/Essay
The Statement of Purpose (SOP) or MBA essay allows you to express your motivations, career goals, and how the program aligns with your aspirations.
Through the essay, showcase your unique experiences, skills, and achievements that make you a strong candidate for the MBA program. Admissions committees use the SOP to assess your potential as a future business leader.
The length of the SOP may vary, but most schools provide guidelines around 500 to 1000 words or one to two pages. It's important to adhere to the specified length and use the space wisely to convey your key points effectively.
A clear and concise essay can leave a lasting impression and strengthen your application.
Financial Resources
MBA programs can be expensive, and admissions committees want to ensure that candidates have sufficient funds to cover tuition fees, living expenses, and other related costs during their studies.
Demonstrating adequate financial resources may be required during the visa application process or requested by the university upon admission. This could involve providing proof of personal savings, scholarships, loans, sponsorships, or other funding sources.
Having a well-defined financial plan is essential to navigate the MBA application process smoothly and ensure a successful academic journey.
Interview
Once the admissions committee reviews your application, they may invite you for an interview as part of the evaluation process. During the MBA admission interview, expect potential questions about your background, career goals, and how the program aligns with your aspirations.
The interview can last around 30 minutes to one hour. Dress professionally, maintain good eye contact, and speak confidently. Be authentic, showcase your enthusiasm, and prepare thoughtful questions for the interviewers. Thoroughly research the program and practice your responses to make a strong impression.
MBA Application Process
---
As you aspire to secure a spot in your dream MBA program, understanding the essential steps of the application process is crucial. Let's take a step-by-step look :
1. Researching MBA Programs
Begin by exploring various MBA programs offered by different universities and business schools. Consider factors like program reputation, curriculum, faculty, specialization options, location, and alumni network. You can use our program database to filter out programs by location, duration, language, and more.
2. Meeting Eligibility Criteria
Review the admission requirements of the MBA programs you are interested in. Ensure that you meet the minimum academic qualifications, work experience, standardized test scores, and any other specific prerequisites set by the institutions.
3. Preparing for Standardized Tests
Depending on the requirements of the MBA programs, you may need to take standardized tests like the GMAT or GRE. Start preparing well in advance, utilizing study materials and practice tests to perform at your best.
4. Gathering Application Materials
Gather all essential application materials for your MBA program, including transcripts, test scores, recommendations, SOP, and a tailored resume/CV. Start early, follow a checklist, and double-check for accuracy to present a polished application that boosts your chances of success.
5. Submitting Application
The moment of truth has arrived – submit your completed and thoroughly reviewed MBA application. Most MBA applications are now submitted online through dedicated portals provided by business schools. To begin, register on these portals and access the application forms and guidelines. Easily upload all required documents for a streamlined application process, keeping track of your status and updates along the way.
6. Attending Interviews
During the MBA interview process, you may encounter interviews conducted by admissions committee members, alumni, or current students. Be prepared to discuss your strengths, weaknesses, and how you plan to contribute to the program's community.
7. Waiting for Admission Decision
After completing all requirements and attending interviews (if applicable), the next step is waiting for the MBA admission decision, which can range from a few weeks to months. This waiting period can be both exciting and nerve-wracking, as it determines the outcome of your hard work and aspirations. Instead of worrying, use the time to focus on other applications, enhance skills, network, stay informed, plan ahead, and remain positive and patient.
8. Accepting Offer and Enrolling
Upon receiving an offer of admission to your desired MBA program, carefully review the details and terms. If it aligns with your goals, accept the offer promptly within the provided deadline. Follow the school's instructions for enrollment, submit required documents, and pay tuition fees.
From researching programs and meeting eligibility criteria to crafting a compelling essay and attending interviews, each step plays a crucial role in securing your spot in a good MBA program. Embrace the process with enthusiasm and dedication, knowing that it is a significant investment in your future as a successful business leader.