For What Will Alan Tudge's Ministry Be Remembered?
COVID-19
Higher Education News
International Studies
Jun 01, 2022
Australia's new Prime Minister, Anthony Albanese, has already unveiled his cabinet, appointing Jason Clare as the new Minister for Education.
Clare will take over the duty from the previous minister Alan Tudge who served as Minister for Education and Youth in Scott Morrison's government during the period between 2020 and 2021.
When the Ministry of Education was led by Tudge, a series of developments took place, mostly in the international education sector, as Australia kept its borders closed for almost two years due to the COVID-19 pandemic, Erudera reports.   
Back then, thousands of students were banned from entering the country. The latter have consistently criticized the Tudge-led ministry and Morrison government, urging authorities to let them return to their universities.
Moreover, due to the closure, thousands of students were stuck offshore amid their studies until December 2021, when Australia started to gradually reopen its borders to international students. But until then, a number of international students considered other study destinations such as the US and the UK.
During the pandemic, Australia's international students have also struggled with finances. They could not access the Federal Government's JobSeeker payment and did not receive financial support to deal with the pandemic crisis.
After his meeting with the National Cabinet in 2020, former Prime Minister Scott Morrison told international students and those who were on various visa arrangements without financial support to return to their home countries. At that time, there were more than 500,000 international students in Australia who, among other things, lost their jobs.
At the Australian International Education Conference held in October 2021, Tudge acknowledged that the past 18 months were difficult for the international education sector, pointing out that no new in-country commencements occurred since the COVID-19 outbreak.
"It has been tough across the board, but particularly for those providers who offer shorter courses such as English language providers. They have been particularly hit hard as you don't have the revenue from those students doing a 3rd or 4th year of their course," Tudge had said.
Nevertheless, Australia's priority back then was to return Australians home, especially those vulnerable.
Last year, a spokesperson for the Department of Education told Erudera that international students would be welcomed to the country when "conditions allow."
In November, Tudge released the federal government's international education strategy which identified four priority areas for the international education sector for the next decade. These areas included:
Diversification
Alignment with Australia's workforce and skills needs
Students at the center
Growth and global competitiveness.
Among the measures announced to support the implementation of the strategy was an amount of $27.8 million in fee relief from regulatory charging, which would help in building the international education sector as Australia returns international students.  
Universities Australia representing leading universities across the country, described the release of the strategy as a "step towards recovery."
However, the strategy was not welcomed by some. Columnist Abul Rizvi said that Alan Tudge's strategy was an example of the Liberal Party's failure for efficient planning and was not surprising after the poor treatment of Australian public universities by Scot Morrison, Independent Australia reported.
Minister Tudge supported New South Wales Premier Gladys Berejiklian in her decision to pause plans on international students' return amid lockdown.
>> Alan Tudge Says Australia Is Trying to Move Forward With Overseas Student Return Plans Despite Lockdown
Data indicate that the number of international students in Australia dropped even more than in 2021, with overall enrollments decreasing by 17 percent to 570,626.In 2020, there were 686,104 full-fee paying international students enrolled at Australian universities who were staying in the country on a student visa, according to official data.
Australia finally reopened its borders to 133,000 student visa holders who entered the country on December 15, after two years of strict border controls. The government initially told students that they would be able to resume in-person studies by December 1, but the decision was postponed, and students had to wait for another two weeks to return to Australia. Following the measure, many international students expressed frustration, saying that they have lost thousands on flight tickets that they could not use.  
>> Australia Welcomes 56,000 International Students Since Late November 2021
Due to the decrease in the number of international students amid the pandemic, Australia's public universities experienced a significant decline in revenues.  
As per domestic students, according to the Australian Bureau of Statistics (ABS), 59 percent of Australians aged 15-74 were fully engaged in work, study, or both in May 2021, increasing after a decline of 57 percent in May 2020 and returning to 2019 levels.
Over the same period, 81 percent of Australians aged 15-24 years were studying full-time or working full-time or doing both, working and studying. Ten percent worked or studied partially.
The same source revealed that half of the young women at age 25-34 earned a bachelor's degree or above in May last year, compared to only 26 percent of women holding degrees in 2001.
As per the number of people studying for a non-school qualification, the share was the same as in May 2020, 12 percent during both years.
Thousands of students head to Australia every year to pursue higher education. During the January-March 2022 period, a total of 440,129 international students enrolled at universities in the country, a decrease of 15 percent compared to the same period in 2021.
Erudera indicates that there are 43 universities in Australia, 40 Australian, two international, and one private. Seven Australian universities are ranked among the top 100 best universities.
The new Education Minister, Jason Clare, expressed the privilege to serve as Australia's Minister of Education for the next years.  
"Education is the most powerful cause for good in this country. It will be an extraordinary privilege to serve as Minister for Education in an Albanese Labor Government," Clare posted on Twitter.
In its latest submission to the Productivity Commission, Universities Australia said that Australia could have grown its economy by $24 billion over ten years with only one percent investment in research.
Related News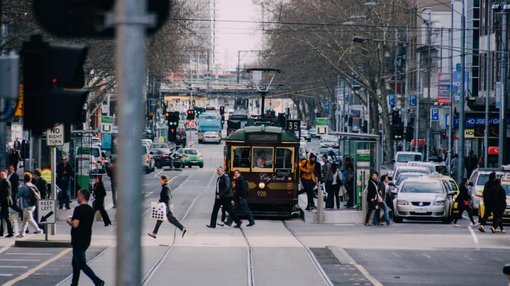 A total of 59,240 international students arrived in Australia in January this year, an 89.81 percent increase compared to the same month last year, when 31,210 students entered the country, new figures from the Australian Bureau of Statistics show.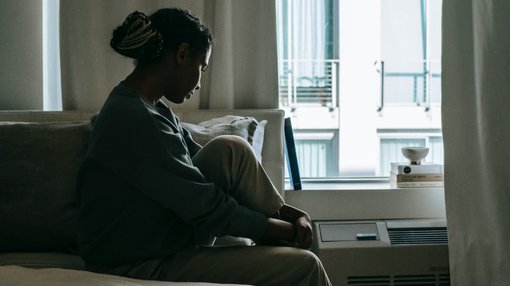 University students in Australia, particularly international students, experienced worsened mental health amid the COVID-19 pandemic compared to domestic students, according to a study published by BMC Psychology.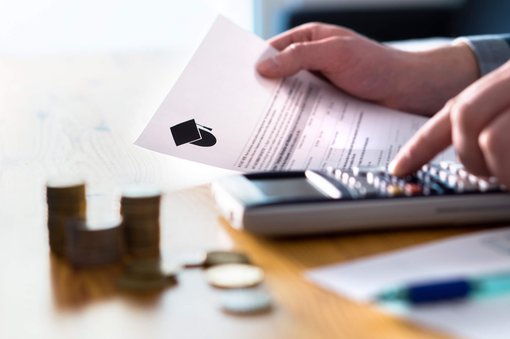 International students in Australia contributed a total of AUS$25.5 billion (USD$17.15bn or €16,18bn) to the country's economy in 2022, the Australian Bureau of Statistics (ABS) said. That's 3.6 billion more than in 2021 when international education contributed $22.7 billion to the Australian economy.