Mask Mandates Reinstated at Several US Universities
United States North America COVID-19 Higher Education News by Erudera News Jun 01, 2022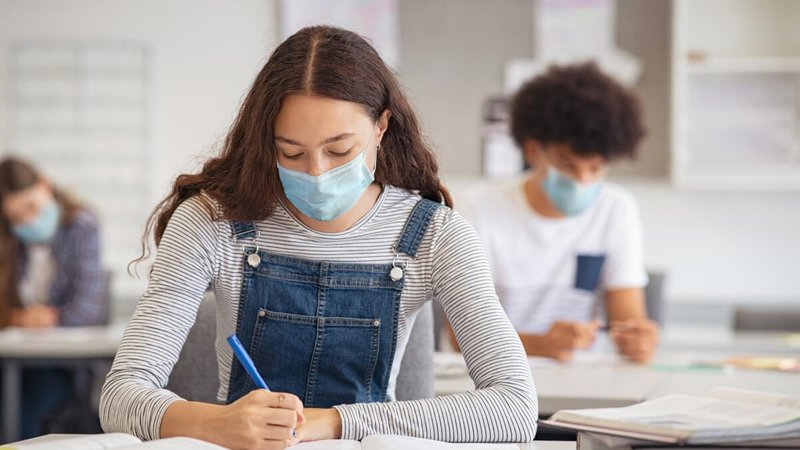 Several universities in the United States are once again requiring their students, faculty, staff, visitors and other members of the community to wear masks indoors after the rise in COVID-19 infections across the US.
Some US universities that have lately reinstated indoor mask mandates are:
Western Illinois University
As of May 18, 2022, Western Illinois University requires face coverings to be worn at some areas within the university, including Beu Health Center and the University COVID-19 Testing Site. The university said it will also require masks at the requests of individuals to meet for personal work or in the living spaces of those individuals.
"In addition, face coverings remain required for individuals who are exposed to others with COVID-19, test positive for COVID-19, or develop COVID-19 symptoms," Western Illinois University said.
According to the university, faculty will decide whether masks will be required in classrooms and the latter are pleased to communicate accordingly with students.
"Face coverings may be required in other campus sites following guidance from governing regulatory agencies," the university's update reads.
Western Illinois University reminds its campus community that students and employees who prefer to continue wearing face coverings are welcomed to do so, adding that other members of the community should respect their choice and help others feel safe while on campus.
University of Delaware
On May 24, the University of Delaware announced it decided to reinstate its mask mandate for all indoor spaces, except when eating or drinking, after a rise in the number of COVID-19 cases.
The requirement, according to the university, will remain in place until further notice while masks should be worn at all UD-sponsored events as well as all indoor facilities, including residence halls, libraries, classrooms and other public/common spaces.
"Classroom and/or presentation speakers may remove their masks while presenting as long as they are more than six feet from others in attendance," an email sent to the campus community reads.
University of Delaware officials highlighted that it is important to take steps to make sure that students and others at the university are safe, particularly as the institution marks the end of the academic year when many events take place, including commencement.
The University of California, Los Angeles (UCLA)
Due to an increase in the number of COVID-19 cases, the University of California, Los Angeles (UCLA) has also reinstated its mask mandate for students, employees, and campus visitors.
The university notes that the requirement will remain in effect until June 15 and that individuals should wear masks despite their vaccination status.
UCLA requires all students, whether fully vaccinated or booster, to wear well–fitting face masks indoors on the UCLA campus, including (but not limited to) the following spaces:
Classrooms
Offices
Workspaces
teaching labs
libraries
common areas
restaurants and dining halls
pre-K–12 facilities
indoor recreation spaces
UCLA has recommended students and other members of the community to wear masks even outside when around others or when the physical distance can't be maintained, although face coverings aren't required outdoors.
Masks which can be used by students and employees, according to the university, include:
Medical-grade surgical masks
KN95s
N95s or other respirators approved by the National Institute for Occupational Safety and Health
University of Hawaiʻi System
The University of Hawaiʻi System has lately reimposed its mask mandate indoors, except when an individual is working alone or can keep the distance by six feet or more.
The requirement at UH will remain effective until the number of infections plummets but will also be evaluated again after the drop in cases.
The university asked students to not be present and report at the university if they test positive for COVID-19 or are quarantined, if they have new worsening symptoms of COVID-19, are immunocompromised, have not received all vaccines including booster, should isolate for five days after the last exposure and return on the day six if symptoms have improved, or if they are ordered by a health provider or government to be isolated.
"Reinstatement of the comprehensive indoor mask requirement will help prevent further spread of the COVID-19 virus and better protect the health of students and employees as every county in the state but one is currently assessed to have a "high" level of COVID-19 community transmission by the CDC," UH said.
Pennsylvania State University
Masking will also be required on five Penn State University campuses after consultations with public health experts from the Centers for Disease Control and Prevention, which says that face coverings be worn in counties with high COVID-19 Community Levels.
The policy took effect yesterday (May 31). As of this date, face masks are required indoors at the following:
Penn State Beaver
Greater Allegheny
New Kensington
Schuylkill and University Park
Since March 14, 2022, masks are optional at Princeton University, with a few exceptions:
Where required by state or local agencies, currently in the McCosh Health Center, and all athletic training rooms
As instructed by Global and Community Health after infection with COVID-19 or when identified as a close contact
When faculty or staff as leaders of class or other meetings, ask students to wear masks
Masking on the Yale campus is also optional, according to Yale University Mask Requirements and Guidance, updated in April.
Yale requires all individuals who have not received all vaccines, including those who have received exemptions from vaccination, to wear masks indoors, except when alone.
"Those who are fully vaccinated, but have not yet received a booster are strongly encouraged to wear masks indoors while on campus except when alone in a segregated space, such as when working in a private office or seated in a partitioned cubicle," Yale notes.
The university encourages its community members to have masks with themselves so they can wear them in places where required or in gatherings involving more people.
Although masks are required in some situations, Yale said that anyone wanting to wear a mask in other spaces is encouraged to do so.
Related News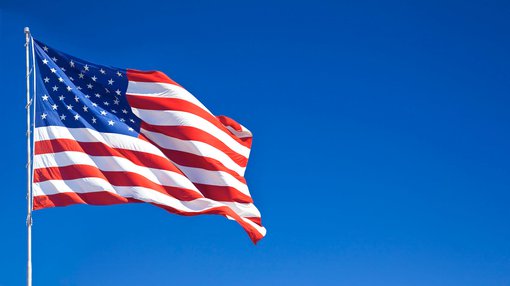 More than one million international students studying in the United States during the 2022/23 academic year contributed $40.1 billion to the American economy, according to NAFSA: Association of International Educators.
United States
Dec 09, 2023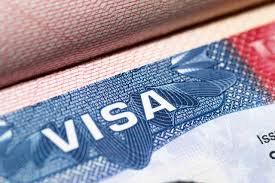 The United States has issued over 600,000 student visas globally, the highest figure since the 2017 fiscal year, the US Department of State has said.
United States
Dec 06, 2023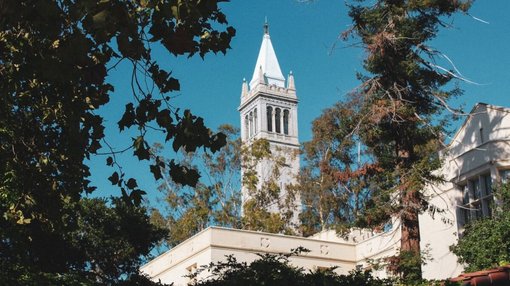 Two Jewish groups have filed a 36-page lawsuit against the University of California system, UC Berkeley, and their leaders, alleging a "longstanding, unchecked spread of antisemitism."
United States
Dec 06, 2023