Accommodation in the United Kingdom
Accommodation in the United Kingdom
For many international students, when deciding to study abroad, the most important thing is to find the best university or college - one whose tuition fees are in line with the financial resources of the student and the like. However, as important as the latter are, there are other things that should be given importance to, like the issue of accommodation.
In the United Kingdom, international students can find a variety of housing options. They can either live on-campus or off-campus. Whether you are a person who likes privacy or wants to socialize you will be helped to find the right type of living environment. Something that is quite important and should be given priority to, is finding an accommodation that suits the student's own needs.
Research
Accommodation plays a significant role in the ongoing success of your studies, thus it is crucial that international students pay close attention to where they plan to accommodate. Students should know that immediately after receiving their admission letter, they should start preparing for the move.
To make the best choice of accommodation possible, a lot of research should be done by the students themselves. This will firstly help them familiarize themselves with the new country they are planning to live in, which is a very important factor for students moving to another country.
Accommodation Options
International students studying in the UK have the following housing options available:
Halls of residence or student dormitories
Halls of residence or student dormitories are one of the accommodation options available for international students. This type of accommodation has many advantages starting with the fact that they are close to the university, they usually include meals, and students get the chance to socialize with other students outside the classrooms of the university and make friends.
Living in halls of residence or student dormitories is especially great for first-year international students who are not familiar with the country. This way they do not have to worry about the drive to the university since most of the time student halls are within close proximity of their university. Some halls of residence that students deem to be the best are:
Falkner Eggington
St Regulus Hall
Nightingale Hall
Josephine Butler College
McIntosh Hall
John Burnet Hall
Private halls of residence
Usually, when universities do not have enough space in their halls of residence to accommodate all students, they recommend or refer you to a 3rd party provider. Some institutions do own some apartments or smaller houses, however, private student halls are not owned by universities, but they are managed by a commercial provider, even though they might have an ongoing partnership with these specific institutions.
These institutions are quite the same as university-owned halls of residence, they have on-site staff and security if students need assistance.
Off-campus accommodation
Being a huge country, and having as many students as the UK does, sometimes it is difficult to find accommodation on campus, therefore international students who choose the UK as their study destination can also accommodate off-campus. Usually, off-campus accommodation requires more things to deal with starting from landlords, leases, utility bills, and cleaning.
This type of accommodation is more common amongst students who are in the second or third year of their studies. After becoming more familiar with the country they have moved to, students feel more comfortable in finding other housing options apart from student hall residencies.
Off-campus accommodation comes in various forms. Students who prefer to have their own private space can rent a single room in an apartment, others who wish to have more company can rent an apartment with other roommates. In general, international students who choose to study in the UK have many housing options, therefore they are advised to accommodate in a place they feel comfortable living in.
The cost of accommodation in the UK
Students who choose to accommodate in halls of residence usually pay less than those who choose to rent privately. If you choose to rent privately you can expect to pay about 2 - 3 times more than you would if you live in a student hall.
Considering that the UK is one of the most expensive countries in the world, it is understandable that rent in the country is quite expensive. Therefore students who choose to rent privately should always make sure that they have enough funds to cover all the expenses that come along with living independently.
The first accommodation option that students have in mind is student hall residencies. This type of accommodation is either university-owned or managed by private companies. Staying in student hall residencies is usually cheaper costing somewhere between $237 (£170) to $594 (£426). Students can be accommodated in single rooms where they have to share a bathroom with other roommates, or in single study bedrooms with en-suite facilities.
Students who wish for more privacy yet seek more affordable prices can rent a one-bedroom apartment. This type of accommodation usually costs around $ 1,041 ( £749) in the city centre, while outside of the city centre is cheaper, costing around $846 (£609).
International students can also be accommodated in larger apartments. Usually, a three-bedroom apartment in the city centre would cost around $1,707 (£1,230). While the same outside of the city centre would cost around $1,303 (£939). Of course, this amount of money can be quite expensive for a single student, that is why many students choose to rent an apartment together in order to share the costs of rent and utilities.
Plan Your Funding
After you have done your research and found the most suitable accommodation option for you, make sure you plan all your finances. Considering that the UK is quite an expensive country, each international student who plans to self-fund his/her studies, should make sure he/she has enough money to cover all the housing expenses apart from tuition fees and every other expense they might have.
Related Articles
Welcoming more than 500,000 international students each year, the United Kingdom is a leading destination for international students. There are many things that make English higher education great, starting from its quality that distinguishes among countries in the world to its top-notch universities that provide students with numerous career opportunities for the future.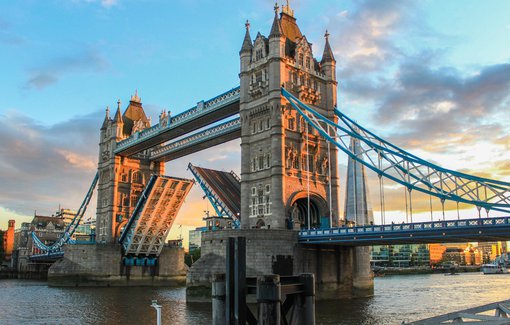 The application process to each university or each country takes students quite a bit of time. Especially to international students who most probably have a number of additional documents to prepare and submit. The application process becomes even harder if your study abroad destination is the United Kingdom. Universities in the UK are some of the most competitive, and that is why students should start preparing their applications as early as possible.