Study in United States
Home of One Million International Students
Being part of over one million international students currently enrolled in the higher education sector in the United States is undoubtedly a dream come true for many ambitious and curious-minded students. The education system is one of the best in the world, which means every country in the world will recognize American qualifications, making a global dream career highly likely to happen.
Find your program
Use this search box and filters to browse Erudera's study program database.
Erudera's Complete Guide to Studying in US as an International Student
You will find plenty of courses and programs to choose from once you gain interest in pursuing higher education qualifications in the United States. This country stands at the forefront of academic excellence, using the latest technology, science, and education developments. Its world-class universities are recognized for their flexibility, student-centeredness, and international standard.
As a student in any of the 4,000+ colleges and universities in the United States, you will find yourself equipped with just the crucial skills and knowledge to reach for your dreams and achieve them. Apart from academic enhancement, American campus life gives students glimpses of different cultures and customs. Curious-minded students turn into successful and knowledgeable individuals with connections around the globe.
Facts
The U.S. is the top study abroad destination, with over 1 million international students in its universities.
Massachusetts Institute of Technology (MIT) students who complete archery, fencing, sailing, and pistol classes are eligible to receive a pirate's license.
Reasons to Study in US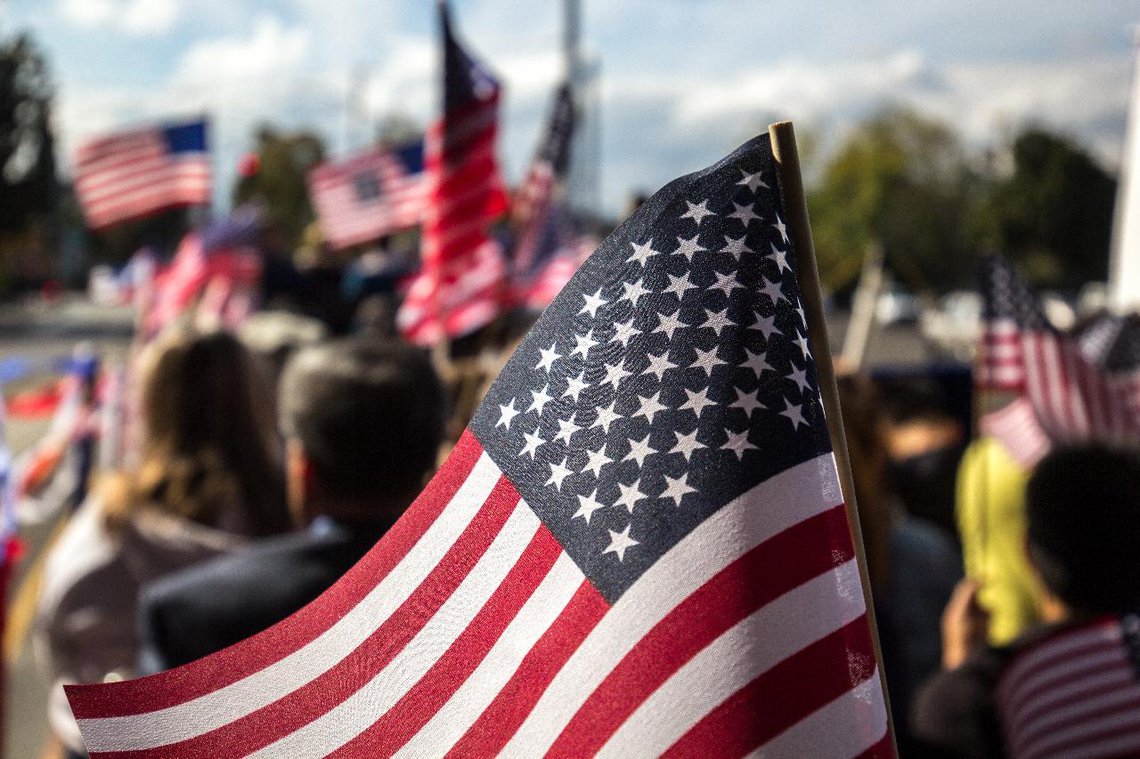 Top worldwide universities
Universities in the United States are renowned for their academic excellence not only on a national level but also worldwide. Major university ranking lists place hundreds of US universities among their top worldwide universities. For example, QS World University Rankings 2021 listed 27 US-based universities in their top 100 best universities globally. Their academic expertise is simply unparalleled.
Flexibility in major-choices
While the higher education system in other countries requires students to declare their major upon applying for admission, right after secondary education, in the US, students do not need to choose a major up until their third year of higher education studies. This is an excellent opportunity for students to explore and see what subject best suits their preferences and talents.
Student diversity
Student diversity is also among the main reasons to study in the US for international students. This is because campus life simply thrives with knowledge, and students get to understand the American culture and explore other cultures. Students tend to grow personally, apart from their professional enhancement. Creating connections and making friendships worldwide is a great advantage to studying in the US.
Academic enhancement opportunities
The international education students pursue in the US is definitely a starting point to a successful career. Higher education institutions in the US provide numerous academic opportunities for ambitious students, be them internships, workshops, or training. This is an excellent reason to study in the United States, especially for eager students who want to keep learning and developing academically.
Support for international students
The US has received thousands of international students in its educational premises for years. They know what students need to feel supported, comfortable, and safe while being in a foreign country. Universities are equipped with international student offices, which provide information on numerous aspects, including financial aid, career services, or mental health.
United States Higher Education System
The higher education system in the U.S. is known for its diversity, flexibility, innovation, and quality. This sector comprises more than 4,000 accredited higher education institutions, which are not centralized but rather accredited on a national or regional level. Higher education institutions include state and private colleges and universities, community colleges, and institutes of technology.
Students choose their major at the beginning of their third year of university education, considering that the first two years cover more generalized subject areas. The great thing is that the American higher education system allows students to change their major multiple times. There is a wide range of elective courses, which means students can often customize their degree to their preferences.
The requirements to study in the United States for international students range from financial requirements all the way to proving language proficiency. First and foremost, higher education in the US comprises six degree levels, including associate, bachelor, first-professional, master's, advanced intermediate, and research doctorate degrees.
One of the first requirements is to consider all possible options before deciding. Many higher educational institutions will ask you to provide proof of language proficiency, such as TOEFL, for students who do not come from English-speaking countries. Your visa requirements will ask that you provide proof of sufficient financial funds to cover living expenses in the US.
Higher education tuition fees and costs are some of the main things international students consider when looking for a study abroad destination. To cover tuition fees in the United States, international students will have to pay up to $45,000 per year at public higher education institutions. The average cost of a master's degree is $21,412 per year.
Many international students opt for scholarships or grants offered by different organizations for students from abroad. Some US academic institutions also provide assistance for their international students, so students must contact the university's international admissions office to check for eligibility. Degree programs in the field of humanities, education, or the arts are typically more affordable than medicine or engineering in the US.
The US higher education institutions each have their own admission requirements, which means the application process will change depending on the institution you are interested in. Typically, students are asked to complete an application form, submit minimum scores on standardized tests, and prove their English language proficiency.
Particular universities or colleges will set their criteria for the recognition of foreign certificates or credits. Overall, the process of applying to study in the US as an international student is not a challenging procedure, but it is one that requires your time and consideration. It is important to begin early, especially if you are also planning on applying for a scholarship as well.
Accommodation in United States
Accommodation options for international students in the US are essentially divided into student dormitories (in-campus accommodation) and private rented accommodation. Whether you choose one or the other depends mainly on preferences. While many like living among other students and thus creating friendships, there are students who prefer the calm of private rented accommodation or sharing rent with roommates.
Universities in the US typically advise students to spend at least one semester living on-campus to quickly integrate into the community. If dormitory life is not among your preferred choices, you can opt for rented apartments where you share the monthly rent and utility costs with 2-3 roommates.