Study in Denmark
The Happiest Place on Earth
If you are an international student thinking of reasons to study in Denmark you should know that there are plenty. Starting with the fact that Denmark is a small low-lying nation, almost completely surrounded by water. It has a coastline of over four thousand miles, it has more than 1.500 islands, and its capital, Copenhagen, is one of the most bike-friendly cities in the world.
Apart from the numerous beautiful landscapes, Denmark also has an excellent education system, where offering the same educational opportunities to all students, national or international, is a priority!
Erudera's Complete Guide to Studying in Denmark as an International Student
With the high use of bicycles, Denmark is a country that tries to respect the earth quite a lot. One great thing about Denmark is that it provides international students with a quite warm welcome, who can expect to receive all the important information during Introduction Week organised by the university.
Known to have an exceptional tradition of collaboration in regards to research and development, Denmark makes an ideal study destination for international students. And, what makes the country even better for international students is that it is ranked among the top happiest and safest countries in the world.
Facts
Danish cities are among the most bicycle-friendly cities in the world.
Denmark has about 406 islands, however, only 70 of them are populated.
Denmark is home to two of the world's oldest amusement parks, Bakken and Tivoli.
Reasons to Study in the Denmark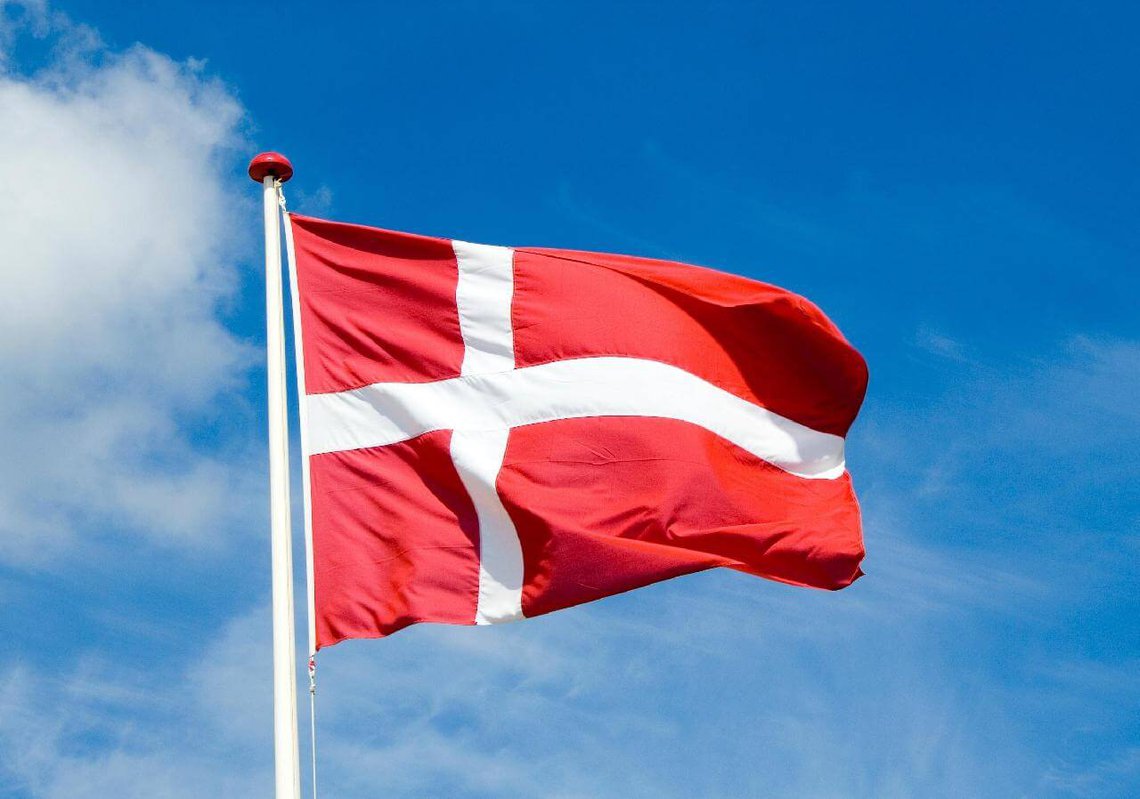 A Multitude of Study Programs
Over the past decades, higher education in Denmark has gone through a series of reforms. Currently, Danish programs are divided into research-based and professionally oriented programs. The multitude of study programs in the Danish higher education system is seen in more than 600 programs that have English as their language of instruction. There are also many programs that are taught in Danish. International students will have no difficulties in finding their program of interest with so many options.
A Safe Country
Denmark is considered a very safe country with a very low crime rate and, most importantly, it comes out on the top of global surveys on liveability and happiness. Therefore, if you are considering Denmark for studying abroad, you should feel absolutely safe to pursue your studies there. Moreover, you can expect the happiness of the Danish to brush up on you while you are there.
Career-enhancing Opportunities
As Denmark is making world-leading discoveries in different fields such as food and agriculture, biomedicine, pharmaceuticals, and environmental sciences, international students can quickly find themselves with many career opportunities ahead of them.
Art and Culture
Denmark has art museums, ancient castles, palaces, sculptures, as well as concerts, writers, opera houses, and galleries. This means that whatever international students are most interested in, they are more likely to find it in Denmark.
And, fun fact: if you are a fan of the movie "The Little Mermaid" you should know that its author Hans Christian Andersen was Danish and that there is a sculpture of a mermaid in Copenhagen modelled after the story!
Transport System
Denmark has quite an efficient transport system. The transport system is not as expensive and it is quite easy to use. Most Danes use bikes to travel to work or school, while many others use different types of public transport. International students can use their student ID cards and get discounts when travelling by train or bus.
Danish Higher Education System
Denmark has a history of offering excellent higher education to all its students. Its higher education system has previously been ranked 3d best system in the world. Now, with all the wider professional preparations, international students will be able to learn from industry experts even more, and complete internships in organizations that are recognized internationally.
Danish higher education system consists of five types of educational institutions and these include Universities, University Colleges, Business Academies, Artistic Higher Education Institutions and Schools of Maritime Education and Training. Whether public or private institutions, they all provide their students with knowledge and qualifications that will benefit them in the labor market.
When applying to a Danish university there are general, specific and language requirements that you must meet. The general entry requirements request that you have an upper secondary school certificate equivalent to a Danish one. Specific entry requirements you must meet depend on the study program you choose to pursue. Universities usually set the requirements that must be met in accordance with the study program.
Even though Denmark has one official language which is Danish, many study programs have English as their language of instruction. In fact, there are more than 600 programs that are taught in English. Therefore to continue studies in English each student should provide proof of proficiency for the language.
Denmark higher education is free of charge for international students coming from the EU/EEA and Switzerland. Whereas, students who come from a third country are expected to pay tuition fees. Usually, universities charge around kr 74,365 ($12,115) to kr 126,421 ($20,596) per academic year. Yet, it is important to emphasize that more specialized programs charge even more.
Living costs in Denmark are not as low therefore self-funding students should make a budget plan and start with the living arrangements as early as possible. In general, living costs in Denmark range between kr 5,948 ($969) to kr 8,923($1,453) per month. Of course, this sum is not fixed and it depends on the place you are going to live, your lifestyle and spending habits.
The application process to a Danish university is not as regular or simple as in many other universities. Applications are sent through Denmark's official admissions website and they should be submitted before March 15,12 noon, CET. To begin with the application procedure, a signature and verification of student's ID for each course that they apply to is needed.
Danish citizens and those who hold a residence permit use a digital signature called NemID, which they have gotten earlier. Whereas international students use the official admission website to print a signature page, which they sign and send to the universities they are applying to. Students can apply for up to eight programs, listing them in order of priority and attaching a signature to each application.
As universities in Denmark do not have a tradition for on-campus accommodation, housing options for international students include student hall residencies, private apartments or houses.
Usually, a student hall residency is the most suitable option for international students and also the cheapest one. This type of accommodation ranges from kr 1,784 ($290) to kr 3,421 ($557) per month.
As Denmark is quite an expensive country, private accommodation is more costly. Depending on the location, size and quality of the apartment you choose to live in, you can expect to pay around kr 4,090 ($666) to kr 8,923 ($1,453) per month. Note that if you share an apartment with other students, private accommodation will be less costly than if you rent it alone.
Popular Universities in the Denmark
Denmark Higher Education News