Study Business
Whether you are interested in accounting, marketing, sales, finance, business administration, human resources, or management, a business degree will provide you with many exciting career paths. The business field is exciting and fulfilling, providing some of the most valuable skill sets and qualifications. With a business degree, you learn about multiple disciplines and develop key management skills - highly valued in the business world.
Use this search box and filters to browse Erudera's study program database.
Erudera's Complete Guide to Studying Business
While many students go into business school to launch their own business or, bluntly said, be their own boss, many choose this path because they want to obtain the skills and qualifications necessary to enter the job market and create a career in either finance, marketing, or human resources among others. Business schools offer plenty of opportunities to develop a fulfilling career, whatever it may be.
The skills and knowledge you obtain in a business program are easily transferable to any career type, especially considering that these programs teach students the skills necessary to succeed in any career: critical thinking, time management, analytical skills, and creative thinking. Business jobs are in high demand, and the job flexibility in this field is one of the main reasons to study business, wherever you decide to pursue this career.
Financial Times Business School Rankings
2021 Business School Rankings
2020 Business School Rankings
2019 Business School Rankings
2018 Business School Rankings
Popular Business Study Programs
University of Newcastle
Starts: February, July, September
How Much Do Business Majors Earn?
Business graduates may engage in different careers, with typical jobs being administrative managers, accountants, human resource professionals, financial analysts, or database administrators. According to the Bureau of Labor Statistics, the median salary for all business management occupations is currently $91,440, with database administrators earning a median salary of $73,490, accountants and auditors earning $61,690, while financial operations jobs earning a median salary of $60,670.
Salaries differ from one country to another and from one career path to another. Wages are often in line with the living standards of a country, which means, regardless of where you are, you are likely to consider your salary in business management occupations as satisfactory.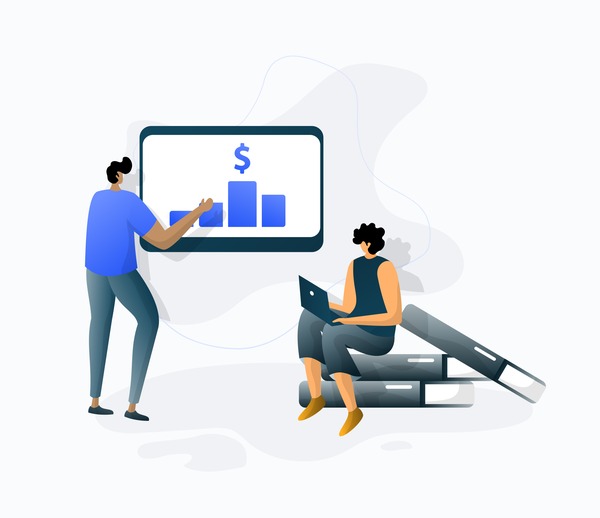 Reasons to Study Business
1. Enhance Communication Skills
In any business field, or business-related career, you will need communication skills; there will be clients, consumers, and teammates, so you are expected to keep situations running smoothly. This is where your people, hospitality, and even your negotiation skills come in handy, which is why this is such a great reason to study business. A business degree will allow you to work with other peers from around the world on various challenging projects and assignments, where your points of view might even differ. This will make you an effective communicator who can respond to challenges in a diplomatic manner. These are essential skills that can make a difference in your career.
2. Learn Project Management
Project management skills include the necessary abilities to manage a project from the starting point to completion. Managing logistics, complex problems, being in charge of project organization, and being able to solve challenging issues - all these and more are required from an individual equipped with project management skills. You might be wondering what project management means to you as a business major. Well, your project management abilities will be of use to you regardless of the industry you are working in, whether it is the music industry, finance, IT, or military. Your skills will be of use in a wide range of sectors; it just depends on where you would like to work.
3. Obtain Transferable Skills
Business programs are quite flexible, meaning the skills you learn during your time at university are easily transferable to any job position you might consider. In a business program, you will get skills like working on a team, leadership skills, personal motivation, organizational skills, and time management. You will also learn a lot about written and verbal communication, obtain research and analytical skills, along with numeracy capabilities. Resource management and interpretation of financial data are also among skills you learn in a business program, which you can integrate into your career, whatever it may be. Not many programs teach transferable skills, which is why this is among the most important reasons to study business.
4. Broaden Your Horizons
Among the reasons to study business is that business programs help you look at challenges, matters, and issues from a global perspective. You will get to broaden your horizons on an international level, see how things work beyond where you live, and how the international economy operates. You might even get to be part of a global environment, often surrounded by international students, exchange ideas and options, and become more knowledgeable. With the knowledge and skills that come with a business degree, you can even open your own business. Whether it is a coffee shop, restaurant, or jewelry store, you will have the necessary skills to create a financial plan, track the profits and losses, and keep the business running.
5. Benefit From a Good Salary and High Demand
Although the average payment for business majors varies significantly on the job, skill level, and location, the average salary for business degree jobs is relatively high. In the US, for example, the average salary for business-related jobs is approximately $50,000 per year. The salary can double with further education, such as an MBA, and work experience. Overall, business majors are likely to become financial analysts, sales managers, human resources specialists, or personal financial advisors, professions that have good salaries. In addition, employment in business and financial operations is expected to grow by 5% from 2019 to 2029, as projections from the Bureau of Labour Statistics show.
How Long Does a Business Degree Take?
The duration of a business degree usually depends on the level of study you are pursuing. For example, an associate degree in business takes two years, a bachelor's degree is typically four years in the US, and three years in Europe. In comparison, a master's degree will take you about one to two years, depending on the program.
If you also want to pursue a DBA (Doctor of Business Administration), it will take around 3-6 years. It also depends on the country you are pursuing your qualifications. After you finish high school in some countries, you are eligible for university entrance, where you can enroll in bachelor studies in business and further proceed to a master's degree. For example, associate degrees are usually available in the US or Canada, but you might not find them in Europe.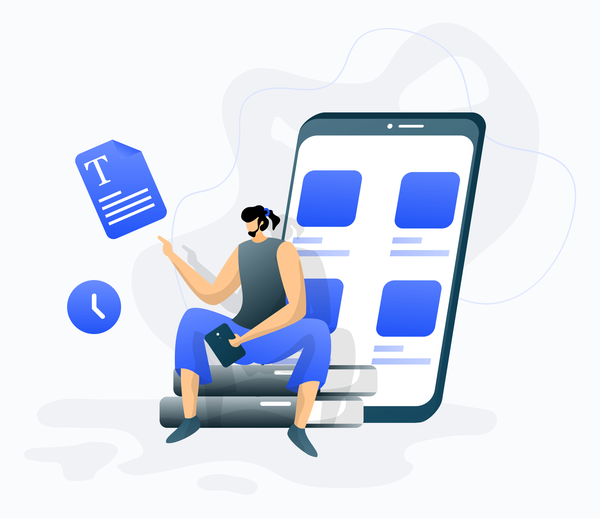 Top Countries to Study Business
Choosing the perfect country and university to pursue a business degree can be challenging, considering business university programs are advanced in numerous countries. Of course, you should decide while considering a few factors, such as cost of living and tuition and quality of education and employment opportunities. Find some of the best countries to study business below.
Here are the top countries to study business:
1. United States
The US is one of the most popular countries to study business, for international students. Although tuition fees are higher than in many other countries in the world, the quality of education is exemplary across its public and private sector. US qualifications are recognized worldwide for their excellence, thus ensuring easy access to the labor market anywhere.
2. United Kingdom
The UK is one of the most welcoming countries for international students, including thousands who pursue their business education there. Its economic hubs like London, Manchester, or Edinburgh provide a wide range of benefits for business majors. University qualifications have a high worldwide reputation, recognized for quality, self-discipline, and hard work.
3. Germany
Europe's Germany is also among the most popular destinations for international students, partly due to the affordable tuition fees (free in most state universities) and partly due to the higher education qualifications it provides. While the cost of living and studying in Germany is undoubtedly appealing, its higher education system in business is also extraordinary.
4. Canada
Canada is among the top choices for international students due to its top-notch quality of education and its work and immigration opportunities. With one of the world's largest economies, business graduates in Canada can find employment across numerous industries due to high demand in human resources or other financial management, accounting, or auditing roles.
5. France
France has some of the most prestigious business schools in the world, featuring high performance and a global reputation. Also boasting one of the world's largest economies, France offers a wide range of academic development opportunities in a selection of companies, whether you are looking for internships or a full-time career in France after graduation.
How Much Does a Business Degree Cost?
The cost of a business degree program depends on the country, university, and level of study. While you will find university business programs for nearly free in German state universities, you might have to pay an average of $26,200 per year for undergraduate programs in state universities in the US.
According to College Board, you might have to pay up to $55,000 per year in tuition fees at private non-profit universities. Tuition fees are typically higher for postgraduate programs such as masters; however, master's programs are usually 1-2 years in duration. International students in the UK, for example, will be required to pay approximately $31,700 per year for an undergraduate program at a public university. In contrast, tuition fees for business programs across other countries within Europe are typically cheaper.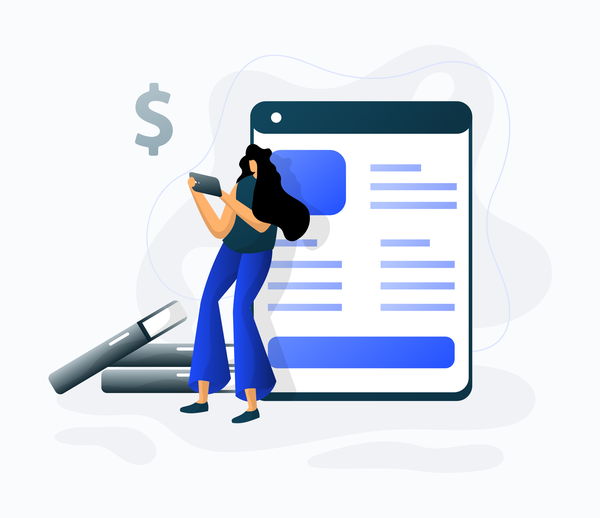 Top Study Destinations for Business Studies
Best Bachelor Degrees in Business
Best Master Degrees in Business