German Culture Facts: From Customs to T…
German Culture Facts: From Customs to Traditions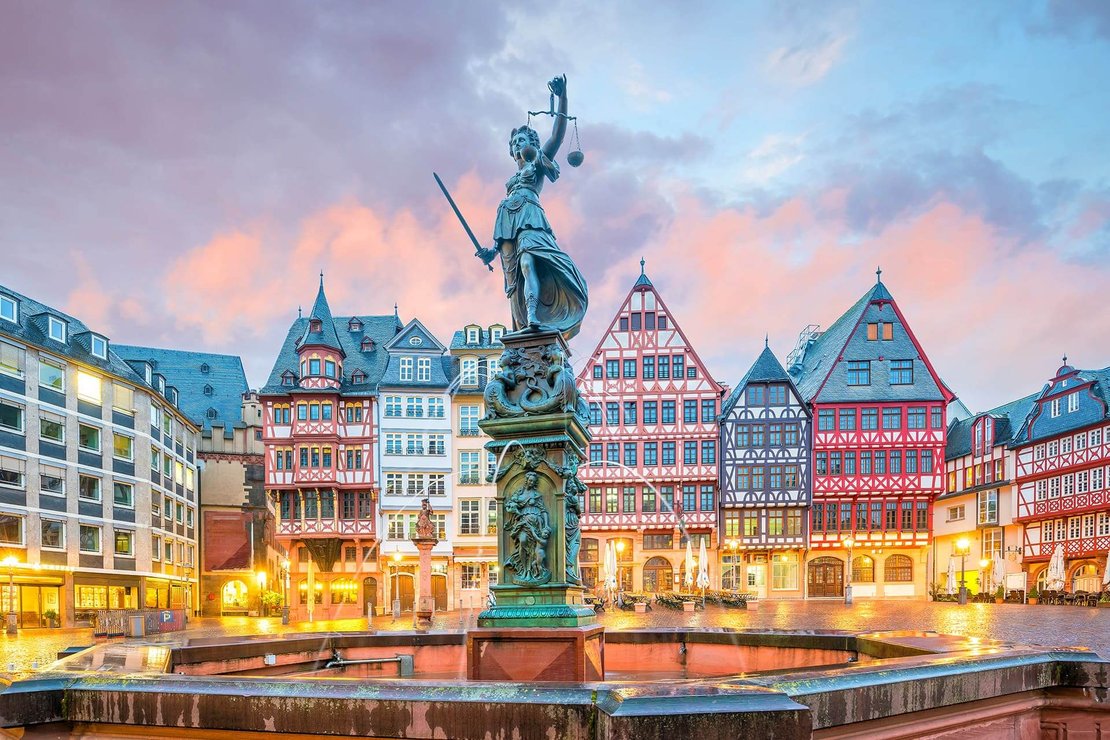 Germany's rich history has shaped and influenced its culture, once as an important part of the Holy Roman Empire and later as one of the world's most stable economies.
As of today, Germany is home to 84.3 million people, including Germans and other minorities, who respect each other and together make it a country of values, celebrations, and customs.
Germans love their beer, they work hard, appreciate precision, and enjoy a great deal of fun festivals, such as Oktoberfest. Germany's unemployment rate is also quite low, attracting people worldwide to the country.
Here are some German culture facts to keep in mind during your visit:
Language
German is the official language of 95% of German residents, regardless of whether it is standard German or any of its dialects. In addition, due to the large number of immigrants in Germany, many minorities speak other languages, including Russian, Greek, Turkish, Kurdish, Polish, Albanian, and more.
P.S. If you're interested in learning German, begin with this article explaining exactly how long it takes to learn the language.
Values
Germans strive to be perfect and precise in all aspects of their lives. They never admit their faults, even jokingly, and rarely offer compliments. At first, their attitude may seem unfriendly, but there is a strong sense of community, social conscience, and a desire to belong to a community. Germans place a high value on structure, privacy, and punctuality. They are thrifty, hardworking, and industrious, ensuring "the trains run on time."
Family and community hold a great deal of importance to Germans. Regarding the latter, this partly contributes to the German people's well-known 'rule-following' and orderly nature — it will be a nice place to live if everyone in the community follows the rules and does things the right way.
Religion
The dominant religion in Germany is Christianity. The Christian church, including Catholicism and Protestantism, is the dominant church in Germany. Islam is the largest minority faith, with followers accounting for about 5% of the population, approximately 4 million people.
German Muslims follow the Sunni tradition and are mostly Turkish or of Turkish descent. There are mosques in most major cities as well as some smaller towns.
However, several other religions account for around 3-4% of the population's religion, including Judaism, Hinduism, Buddhism, and more. Despite Germany's intercultural and multi-religious diversity, around a third of the population is atheist.
Cuisine
There is no doubt that Germans love rich, hearty cuisine. Still, the definition of a traditional meal varies from one part of the country to another. Germans are known to drink too much beer, eat sausages and consume bread of many different tastes.
In Germany, sausage is known as Wurst, served with almost all German cuisine selections. They are mostly made of veal, pork, or beef and are flavored with various ingredients.
Bread is also an essential part of German cuisine. Many kinds of bread are available in the market with multiple flavors, names, shapes, and textures. German cuisine is also rich in delicious traditional foods and vegetarian or vegan options.
Some other famous foods in German cuisine include:
Sausage (Wurst). You can find sausage on street stalls almost everywhere in Germany, and they are prepared in many different ways. There are approximately 1,500 varieties of sausage in Germany, made with many different ingredients and spices.
Pretzel (Brezel). Usually made from dough shaped into a knot, Brezels are great for a side dish or snack. They are usually sprinkled with salt, though cheese, sugar, chocolate, cinnamon, and different seeds are also popular seasonings.
Schnitzel. This thin, boneless meat cutlet is coated in breadcrumbs and served with a slice of lemon. A Hamburg-style schnitzel comes with a fried egg, while a Holsten-style schnitzel comes with an egg, anchovies, and capers.
Apple strudel (Apfelstrudel). German cuisine has also adopted Austria's Apfelstrudel into its local cuisine. The popular dish consists of a buttery pastry filled with apples and flavored with cinnamon, sugar, and raisins.
Pan-fried pancakes (Kartoffelpuffer). Kartoffelpuffers are shallow pan-fried pancakes made from grated or ground potatoes, flour, egg, onion, and seasoning. They can be served as a side or a light snack. Some sweet or savory condiments can be added, including sour cream, cottage cheese, apple sauce, and cinnamon.
Clothing
In terms of fashion, Germans are reserved and pragmatic. They prefer practical clothing suited to many occasions. The most popular fashion styles are comfortable, casual, classic, practical, and sporty.
There's also some other traditional clothing significant to German culture. Here are some of them:
Women Clothing
A Dirndl is one of the most famous traditional outfits women wear in Germany. A Dirndl is a women's dress consisting of four main components: a bodice, skirt, shirt, and apron, which are all worn on top of the skirt. Dirndls were originally designed to be worn by servants and peasant women. They were fabricated from soft, breathable, easily washable materials.
As a result of the influence of two Jewish designers known as the Wallach brothers, this hardy outfit was transformed into a fancy, stylish, flattering outfit. It was made of expensive materials and intended to be displayed by the aristocrats. After the Second World War, the Dirndl lost much of its popularity, but today, it is once again a favorite outfit at German festivals and other special occasions, especially in southern Germany.
Men Clothing
The Lederhosen, which means leather trousers, is the most well-known traditional outfit for men in Germany. Lederhosen refers to trousers made of tanned deer leather. Due to their durability, they were originally worn by hunters, riders, and others involved in outdoor activities.
Lederhosen was extremely valuable and often passed on from generation to generation. Since it fell out of favor for a long time, it has been rediscovered, especially in Bavaria, as a symbol of German and Bavarian pride.
Related: What Do German People Look Like?
Architecture
Among the fascinating architectural styles of Germany are city landmarks, Disney castles, and historic rural houses. There are traditional timbered houses and chalets in the south, where you can still find baltic brick houses from the Medieval era in northern towns. Throughout the cities, you can expect to find a mix of Gothic and Romanesque architecture along with Bauhaus, Modernist, and Contemporary buildings. Cathedrals, churches, concert halls, even libraries can be found in the major urban areas.
Among the ancient architecture and civilizations that flourished in the territory that is now Germany are amphitheaters, spas, and roman bridges. Pre-Romanesque architecture includes churches dating back to the early 10th century, like the Abbey Church of Saint Michael's.
Celebrations
Throughout the year, Germany enjoys a number of national and regional public holidays and other festivities. In order to be prepared for new customs and holiday traditions and to join in on them immediately, those moving to Germany should become familiar with these days.
Here are some important dates in Germany:
New Year's Day (January 1). During New Year (Silvester) celebrations, which honor Saint Silvester, a fourth-century Pope, German sparkling wine called Sekt is often served as well as sumptuous meals.
Good Friday (April 7). Many Christians in the Christian world observe a national holiday on Good Friday (Karfreitag). Some attend church, while others enjoy the day off.
Labor Day (May 1). On this day, Germany celebrates Labour Day, a holiday dedicated to workers, their rights, and their contributions to the economy and society. As the holiday's name suggests, it symbolizes the union of the working class with the state.
Mother's Day (May 9). Mother's Day (Muttertag) is celebrated on the second Sunday of May this year. Flowers are usually given to mothers on Mother's Day.
Ascension Day (May 18). Observed in Germany 40 days following Easter, this holiday commemorates the ascension of Jesus to heaven as described in the Bible. It is always observed on a Thursday and has been a public holiday since 1936.
Whit Monday (May 29). On the Christian liturgical calendar, Whit Monday or Pentecost Monday is a moveable feast observed the day following Pentecost.
Day of German Unity (October 3). In 1990, the Treaty of Unification marked the official beginning of this holiday in Germany.
Christmas Day (December 25). Germans traditionally start the Christmas season on Advent Sunday, which falls four days before Christmas. Every day leading up to Christmas, one of the 24 little doors on an advent calendar is opened to reveal a chocolate or a gift.
St. Stephen's Day (December 26). The Feast of Saint Stephen is a Christian saint's day dedicated to Saint Stephen, the first Christian martyr.
Sports
In Germany, sports are an integral part of cultural life, both as part of participation and as spectators. A third of all Germans belong to a sports club or organization, and hundreds of thousands watch football, ice hockey, and handball matches weekly.
Known in German as Fußball, football is extremely popular and considered a national sport. A testament to this is the sheer quality of the teams that play in the Bundesliga, the top German professional football league, as well as the national team that won the European Football Championship and the World Cup in 1996.
Related Articles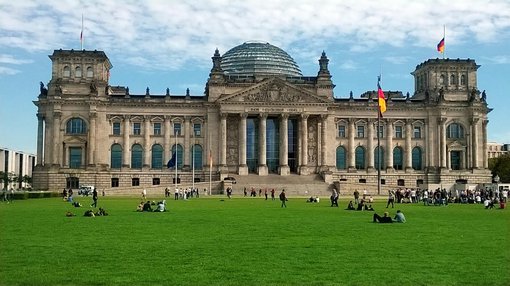 The higher education system in Germany is renowned globally for its academic caliber. This sector, regulated mainly at the state level, is well-established and recognized worldwide. Germany is a largely popular country for international students who want to pursue their qualifications in its higher education institutions. With almost 400,000 international students across its universities, Germany has reached academic expertise all ambitious students aim to pursue.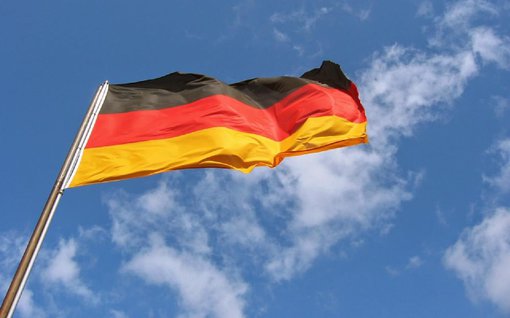 Thousands of international students look towards Germany when pursuing higher education qualifications abroad. Studying abroad has its challenges, but it is all worth it at the end of the day, especially if you choose Germany as a study destination. The German higher education sector offers numerous advantages and opportunities to students through a wide range of degree programs in some of the world's highest-ranked universities.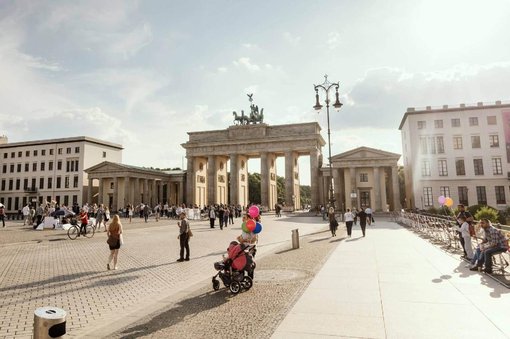 Germany is an outstanding country, especially for those interested in pursuing their higher education qualifications in Germany's educational institutions. Its higher education system is excellent, the study programs and degrees are comprehensive and efficient, and the study environment and university facilities offer a great deal of comfort. The cost of living and studying in Germany is quite affordable for the most part, considering that Germany largely offers tuition-free education.