Is Germany a Good Place to Live? Pros &…
Is Germany a Good Place to Live? Pros & Cons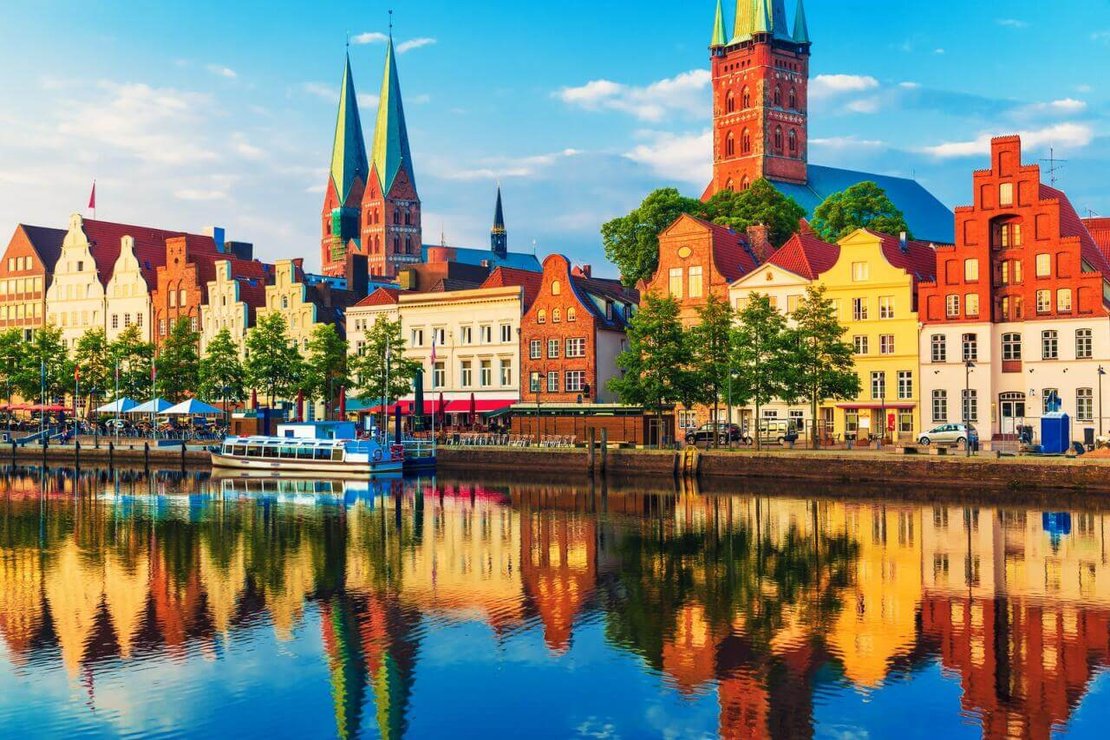 With its rich history, Germany offers a variety of landmarks and landscapes, from the sandy plains of the north to the tall mountains of the south. Its fascinating beauty will undoubtedly capture your heart.
Germany has plenty of job opportunities and excellent infrastructure. Berlin and Munich, Germany's cultural capitals, have world-class museums, parks, and monuments.
There are many reasons why people love this country, including its affordable and high-quality education system, making it a first choice for international students.
Here's a list of pros and cons that might help you decide whether Germany is a good place to live:
Pros of Living in Germany
Low Living Costs
Despite being one of the world's richest countries, Germany has relatively low living expenses, similar to other European Union countries. In terms of cost of living, Germany ranks 10th, making it cheaper to live here than in the UK, Denmark, Norway, France, or the Netherlands.
The cost of living in Germany varies from region to region and mainly depends on household sizes and lifestyle. For example, self-contained apartments in Munich's city center will eat up your budget faster than a flat-share in Berlin. The cost of living for students is usually around €934 a month.
Traveling is reasonably affordable, even in big cities, and food and drink prices are average for Europe. Germany's capital and one of its most exciting cities, Berlin is one of the cheapest major cities.
In Leipzig, Bochum, and Kiel, students can find one-bed flats for around €500 per month, similar to or even cheaper than Berlin.
Thriving Economy
One of the world's most international economies, Germany is the top trading nation in the European Union. Many businesses in the country are embracing a national focus on innovation and international exports, which makes it one of the world's top exporters after the USA, China, and Japan.
In 2021, Germany was ranked the 20th richest country in the world. Compared to other European countries, the unemployment rate in Germany is low, which you'll appreciate if you're looking for a job.
The culture of taking time off to travel is also very prevalent in Germany. Most jobs must offer employees at least 20 vacation days before considering the numerous public holidays.
Safety
Germany is often thought of as a country of strict regulations and rules. Global Peace Index ranks 163 countries based on their overall level of peacefulness; Germany was ranked 16th in 2022.
The crime rate is low, and Germans place a high value on law and order. Some areas are always more dangerous than others, but Germany is generally a very safe place.
The German government takes measures to ensure the safety of its citizens and visitors.
High-Quality Education
Germany offers some of the best and most affordable university educations in Europe. Most public universities in Germany are free, meaning there are no tuition fees, only a ~€250 administrative fee per semester.
German universities offer various educational opportunities, and acceptance to one means gaining access to a vast network of partnerships. German universities cooperate with institutions worldwide and offer exchange programs, dual degree programs, and other important partnerships.
Some universities still charge tuition but at a minimal rate, making higher education in Germany affordable compared to other European countries.
Find out more information on how much it costs to study in Germany.
Healthcare
The healthcare system in Germany is highly modern and well-developed. The hospitals are equipped with state-of-the-art technology, and the staff is friendly and efficient.
In Germany, public health insurance is distinguished for its generosity; all insurance holders receive the same medical care regardless of their financial status, thanks to a common fund based on income.
As a result of a medical reform passed in 2009, every German resident, regardless of reason or length of stay, is required to have health insurance coverage.
Quality of Life
Clean and orderly, Germany is a highly developed nation with good infrastructure, things run on time, and people are respectful of the environment. The country has a well-organized mass transit system, and the population is well-educated, so you can easily get around.
Working in Germany comes with an excellent work-life balance. Germans don't work crazy hours and tend not to take their work home. They tend to negotiate for more flexible work hours and put their families first.
Public Transportation
It is no wonder that many people choose to travel by public transportation in Germany because it is more affordable, convenient, and reliable than in many other countries (even in Europe).
Germans are proud of their public transportation system, one of the best in the world. Trains, buses, and trams make getting around very convenient.
Recreational Opportunities
Visiting Germany is best described by its history, culture, and natural beauty. The country has many historic cities, quaint small towns, and an abundance of forests and mountains, so visitors have a lot of choices when it comes to finding unique places to visit in this beautiful region.
Here are some of the top attractions in Germany:
The Black Forest (Baden-Württemberg). One of Europe's most visited upland areas is the beautiful Black Forest with its dark, densely-wooded hills. It is also home to the spectacular Black Forest Railway, centered around Triberg, where you can find the famous falls and the Black Forest Open Air Museum in Triberg.
Cologne Cathedral (Kölner Dom). The construction of this masterpiece of High Gothic architecture began in 1248 and reportedly took over 600 years to complete. It is one of the largest cathedrals in Europe.
The Ultimate Fairy-Tale Castle (Neuschwanstein Castle). Known throughout Europe as one of the most magnificent and picturesque royal castles, this magnificent old fortress was built between 1869 and 1886 by King Ludwig II of Bavaria. Its many-towered and battlement-covered fantasy fortress inspired Walt Disney's famous theme park castles.
Sanssouci Park and Palace. The spectacular Sanssouci Park, constructed between 1744 and 1756, is the most famous Potsdam Rococo example. The park includes a beautiful Baroque flower garden, more than 3,000 fruit trees, and many greenhouses that reflect Frederick the Great's influence.
Frankfurt's Main Tower. Although Germany is renowned for its magnificent historic buildings, it is also making a name for itself with modern-day architecture. Frankfurt, a former Imperial City that is becoming one of the world's most important financial centers, is one of the most striking examples of this.
Cons of Living in Germany
Bureaucracy
Germans are known for their love of bureaucracy, as there are many rules and regulations to follow, and getting things done can be challenging. Almost every official procedure in Germany requires forms, appointments, and a lot of time.
Because of the bureaucracy, digitization of services has been difficult in Germany to the point where private companies have been formed to simplify long processes. The good news is once you understand the system, it's easy to navigate.
Locals Are Reserved
Germans tend to be more distant from others, stick with childhood friends, and prefer small groups of real friends over large groups of acquaintances, making it difficult for expats to socialize in Germany.
It is highly recommended that you start learning German as soon as possible to understand German culture better.
Germans are generally more receptive to foreigners when they speak German. Trust is one of the main foundations of friendship for Germans, so make sure you follow through with what you say.
Find out more information on the best language courses in Germany.
Weather
Germany has a few clear days, but the weather is mostly grey. You'll eventually get used to it, and there are more sunny days in the summer. Wet and grey weather is essential to maintain the stunning green hills and the plentiful Bavarian forests.
No Air Conditioning
In most German homes there is no air conditioning. This is due to many factors, including the inefficiency of air conditioning, its high cost to install and operate, the fact that it's not cost-effective, and only being used a few weeks of the year.
Conclusion
So is Germany a good place to live? Well, despite its few flaws, Germany is a wonderful country with its calm, order, green spaces, and high quality of life. It just takes a while to blend in. Depending on your preferences, you might dislike some things in Germany, while others will bring you a lot of joy. As you can see, the good far outweighs "the bad", meaning you will most likely like this wonderful country.
Related Articles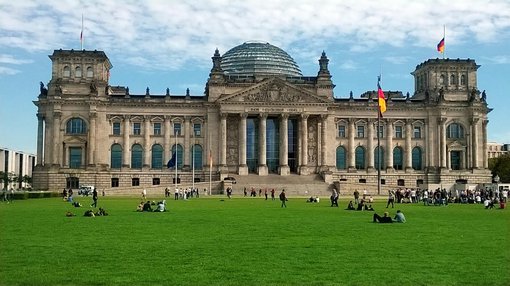 The higher education system in Germany is renowned globally for its academic caliber. This sector, regulated mainly at the state level, is well-established and recognized worldwide. Germany is a largely popular country for international students who want to pursue their qualifications in its higher education institutions. With almost 400,000 international students across its universities, Germany has reached academic expertise all ambitious students aim to pursue.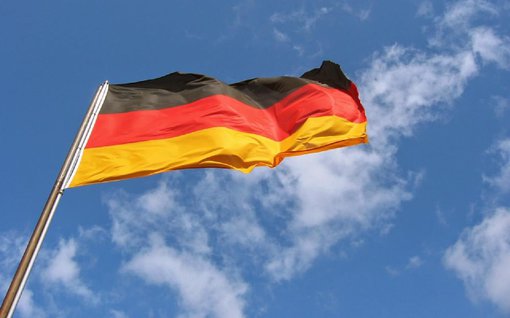 Thousands of international students look towards Germany when pursuing higher education qualifications abroad. Studying abroad has its challenges, but it is all worth it at the end of the day, especially if you choose Germany as a study destination. The German higher education sector offers numerous advantages and opportunities to students through a wide range of degree programs in some of the world's highest-ranked universities.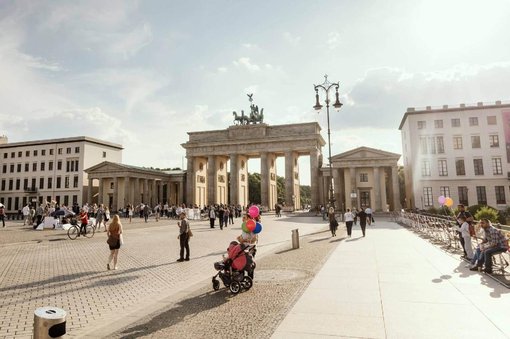 Germany is an outstanding country, especially for those interested in pursuing their higher education qualifications in Germany's educational institutions. Its higher education system is excellent, the study programs and degrees are comprehensive and efficient, and the study environment and university facilities offer a great deal of comfort. The cost of living and studying in Germany is quite affordable for the most part, considering that Germany largely offers tuition-free education.