Supreme Court's Decision Day on Student Loan Forgiveness Plan Approaching, Expert Says It Will Be a 5-4 Decision
United States North America Higher Education News by Erudera News Jun 22, 2023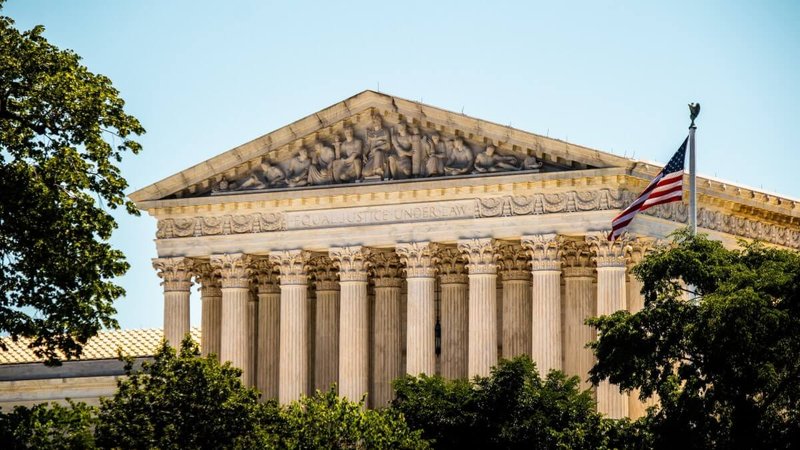 More than 40 million borrowers in the United States are anxiously awaiting the Supreme Court's decision regarding whether US President Joe Biden's student loan forgiveness plan will be given the green light.
This decision is expected to be released before the end of June, either Thursday or Friday morning, as the Supreme Court justices should begin their summer recess in two weeks, Erudera.com reports.
Nonetheless, higher education expert Mark Kantrowitz said the court could add a few more days. Kantrowitz notes it will be a 5-4 decision but he cannot say if it is 5-4 in favor or against the plan.
"There seem to be at least four justices who will argue that the plaintiffs did not demonstrate legal standing," Kantrowitz told Erudera.
"If another justice joins them, then the court opinion will support the President's student loan forgiveness plan since the court cannot consider the case on the merits if the plaintiffs do not have legal standing. Very likely this will depend on the concept of third-party standing."
On the contrary, if the court rules in favor of the plaintiffs, it is likely that the justices will block the forgiveness plan under the major question doctrine, Kantrowitz said.
If the plan fails, it will in particular affect Black and Hispanic borrowers whose average family income is lower, meaning it will be more challenging for them to repay debt.
The burden of student loan debt is especially heavy for Black and Hispanic borrowers who on average have less family wealth to rely on to pay for college. And the pandemic only made things worse.

This relief helps to narrow the racial wealth gap and advance racial equity.

— President Biden (@POTUS) August 25, 2022
Kantrowitz emphasized that individuals who received the federal Pell Grant while in college will be the most affected if the court rules against the student debt relief plan because they will not be able to receive up to $20,000 in cancelation.
If the nation's supreme court greenlights President's plan, millions of eligible borrowers will see up to $20,000 in debt canceled. If not, many students will have to count on themselves and start making their payments by October.
"I'm Not Counting On It" - Student Says Graduates' Financial Situation Will Continue to Be Precarious
Nick Shaffer, a 23-year-old graduate from Milwaukee, Wisconsin, said that he does not expect any positive decision, since politicians, according to him, make promises but most of the time do not keep them.
"I didn't put any steak in, hoping it would pass but it would be quite a relief if it did. Erasing 10k of my student debt would be outstanding, but I'm not counting on it," Shaffer, who obtained his bachelor's in International Relations with a minor in Psychology from Drake University, told Erudera. "My financial situation will remain the same as most other recent grads: tenuous."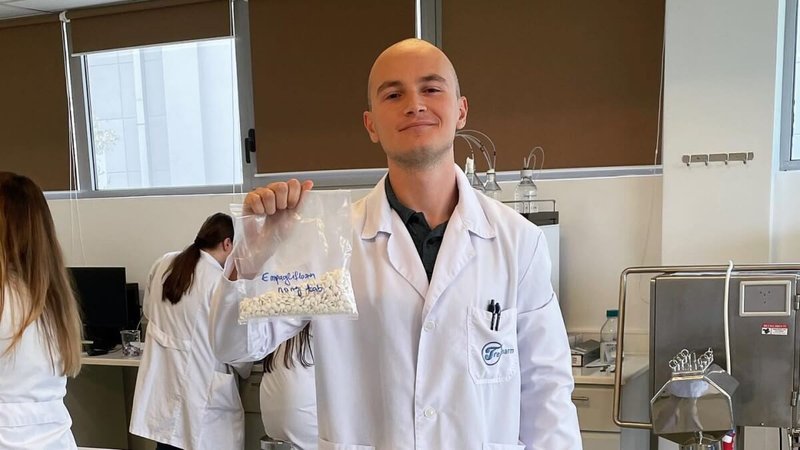 Student Nick Shaffer
Shaffer expressed frustration that the plan was released only to face the high probability of rejection.
"it's just quite the inconvenience that this program was dangled in front of us only to be likely shot down. But these things are by design anyway," Shaffer said, noting that he currently has a stable job and some money saved especially for this occasion.
"Others are not so fortunate, and I pray for them," he added.
What Are Others Saying?
Biden announced his student loan forgiveness plan in August of last year. However, since then, the plan has been on hold because it faced legal challenges from some Republican-led states and other conservative groups which argue that the program is unlawful.
They claim the Biden administration does not have the authority to cancel student loan debt under a law known as the HEROES Act, which the Congress passed after the September 11 attacks to enable the government to provide debt relief to soldiers who had to quit college and join the army.
According to the plan opponents, the President is abusing his powers and using a measure announced as a pandemic relief only to keep the promise he made during the presidential campaign.
On the other hand, the Biden- Harris administration insists that the plan is legal and should be allowed to continue relieving all American families who hold large amounts of student loan debt. The White States said the Heroes Act of 2003 permits the US education secretary to modify the federal student loan system in times of national emergencies.
Congratulations Marjorie!

We are fighting to ensure more people are eligible for public student loan forgiveness and stories like Marjorie's show that our efforts are working! https://t.co/ko6lqfc4PG

— Secretary Miguel Cardona (@SecCardona) June 21, 2023
Not only Republicans but some Democrats have also joined attempts to block the forgiveness program, and the Senate and House passed the bill seeking to overturn the plan. Nonetheless, President Biden vetoed it, describing the move to block his forgiveness plan as an "unprecedented attempt to deny critical relief to millions of their own constituents."
Congressional Republicans led an effort to pass a bill blocking my Administration's plan to provide up to $20,000 in student debt relief to working and middle class Americans.

I won't back down on helping hardworking folks.

That's why I'm vetoing this bill. pic.twitter.com/ZeYEm4LOjz

— President Biden (@POTUS) June 7, 2023
The two legal challenges blocking the program included one filed by the Job Creators Network Foundation, a conservative advocacy group, and another by six GOP-led states:
Arkansas, Iowa, Kansas, Missouri, Nebraska, and South Carolina.
At the end of February of this year, the Supreme Court heard two of those challenges, and the conservative majority appeared skeptical about the plan's legality.
The U.S. Department of Education Undersecretary James Kvaal said in a court filing that if the court does not give the Department permission to provide debt relief, a historically large increase will be witnessed in the "federal student loan delinquency and defaults as a result of the COVID-19 pandemic."
A few days ago, Senate Republicans introduced their own plan to tackle student loan debt. They argue their package titled "Lowering Education Costs and Debt Act" is a more responsible option than Biden's proposed way to forgive loans.
"Joined Republicans to introduce a legislative package to inform students before they take out loans. My Understanding the True Cost of College Act is included. Biden's student loan transfer plan is like closing the barn door after the horses are out. We need proactive solutions for students," Sen Chuck Grassley tweeted on June 14.
If Biden's plan, which he promised during his run for president, is allowed to proceed, individual borrowers who earned less than $125,000 in either 2020 or 2021 and married couples whose annual income was less than $250,000 a year could see up to $10,000 forgiven.
Individuals who received a Pell Grant to study at college will be eligible for up to $20,000 of debt forgiveness. Biden's plan is projected to cost around $400 billion.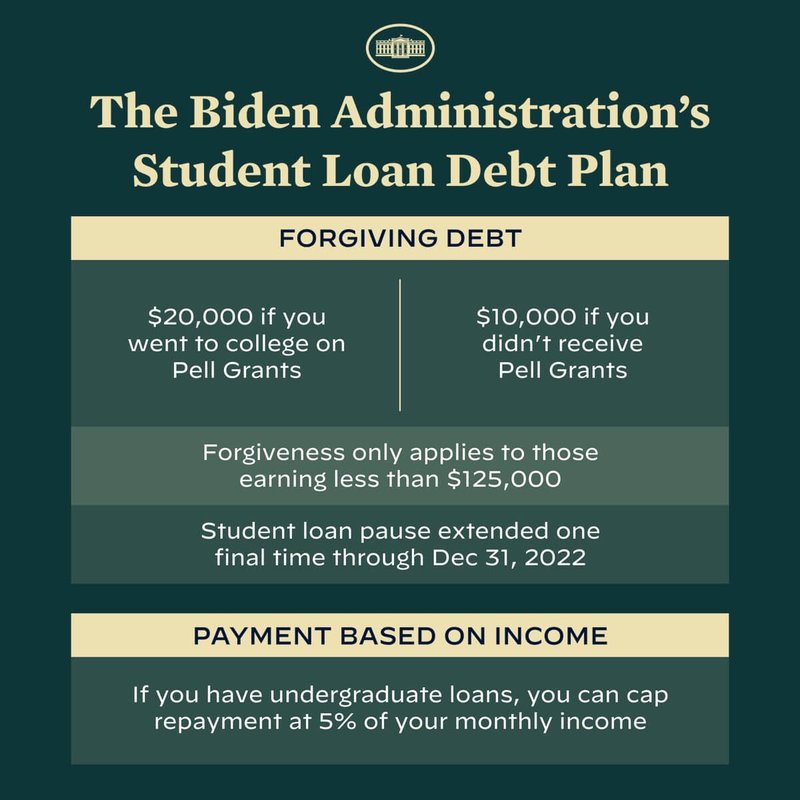 >> New Poll Reveals Americans Overwhelmingly Favor Biden's Student Debt Relief Plan
What Happens If the Student Loan Forgiveness Plan Gets Green Light?
An estimated eight million borrowers will see their debt automatically canceled if the nation's highest court rules in favor of Biden's plan. That happens because the Department of Education already has information about their income because of the financial aid forms that students have previously filled out.
Other borrowers who applied to receive debt relief last fall won't have to reapply, and the government could initiate debt cancellations promptly.
Those who have not applied but might be eligible can apply on the Federal Student Aid website.
What Happens If the Plan Is Rejected?
Regardless of how the Supreme Court decides, repayments will begin in October, and student loan interest starts to accrue on September 1.
"The court ruling will determine whether borrowers get the $10,000/$20,000 in forgiveness promised by President Biden, or they don't get any forgiveness. So, the worst case is there is no forgiveness and repayment restarts," Kantrowitz explained.
A failure of the plan to proceed will leave many borrowers in uncertainty about the amounts they owe and when they will have to start making the payments.
The total amount that Americans owe in federal and private student loan debt stands at $1.78 trillion.
Federal student loans were frozen since March 13, 2020, and the interest rate was set to zero as a COVID-19 pandemic relief. Since then, the pause on federal loans has been extended eight times by two administrations, Biden's and Trump's administrations.
>> Student Loan Repayments Begin This October: What Might Happen If They Are Not Paid?
Image source: Jimmy Woo | Unsplash
Related News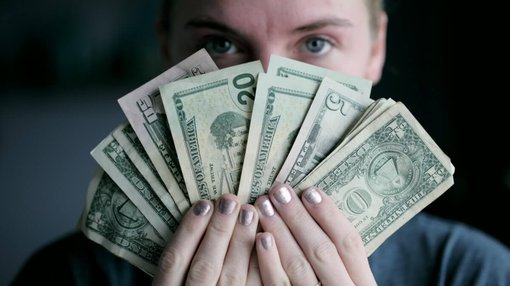 A whopping 92 percent of Gen Z students in the United States are worried they won't have enough means at their disposal to pay tuition in the fall semester, a recent survey has revealed.
United States
Sep 23, 2023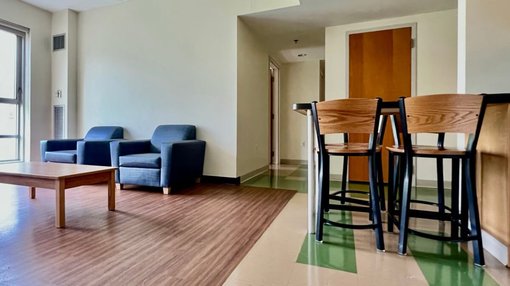 Are you a student worried about finding somewhere to live while studying abroad? Take Erudera's survey to contribute to our research on student housing and possibly help make a difference in students' ongoing struggle with accommodation.
United States
Sep 22, 2023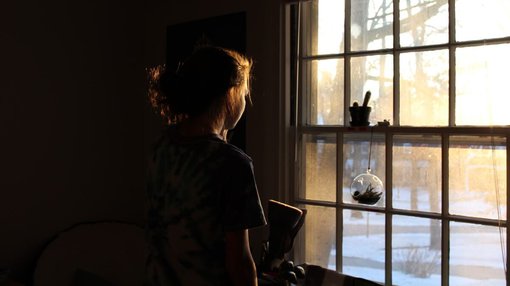 The number of students reporting depression, anxiety, and other mental health issues has increased worldwide, and the need to get help is clear, various studies show.
United States
Sep 22, 2023