"I Will Not Be Able to Afford Payments "- Borrowers Say Student Loan System Should Be Shut Down, Warn of Protests
United States North America Higher Education News by Erudera News Jun 29, 2023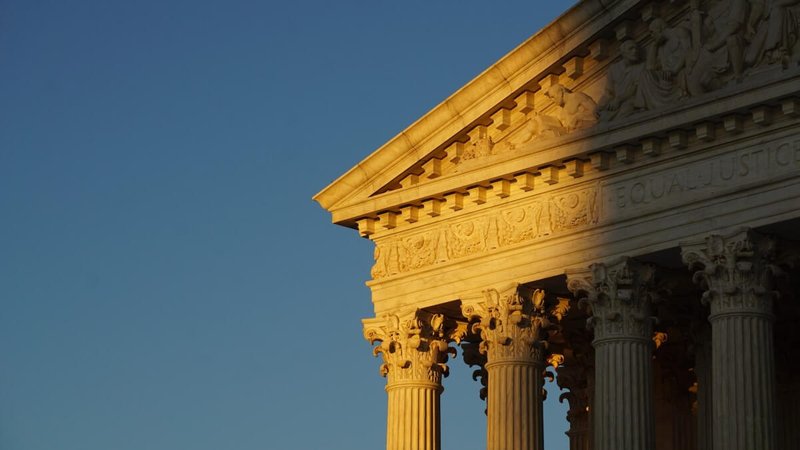 Christina Winton, a 48-year-old public servant in Arizona, felt a sense of hope when she first heard about US President Joe Biden's plan to forgive student debt. For her and many other loan borrowers in the United States, it seemed like the long-awaited justice was finally arriving.
But Christine's hope faded when she learned that the President was limiting loan forgiveness to $10,000 or $20,000.
"The President had full authority to cancel every penny of student loan debt by executive order. Imagine my disappointment when I heard he was limiting the forgiveness to ten or 20K, placing income limits on the forgiveness, and leaving private student loan borrowers out of the forgiveness plan.
Most student loan borrowers owe way more than 20K, despite having borrowed that much or less and paid longer," she told Erudera.
Despite her many attempts to get an education without needing to take out student loans, she had to borrow a $10,000 loan for her Bachelor's degree at Southern Utah University, which Christina says seemed attainable at the time.
Then, another $29,000 to complete her Master's Degree in Business at the University of Phoenix after experiencing difficulties in advancing in her career. When she took out the second loan, she was still making payments on the $10,000 amount.
"I have owed student loans my entire adult life. I was the first in my family to make it through college to graduation and was doing what many were told was the right thing to do at the time. Today, I still owe on my Master's degree loan as a result, despite years of making payments, almost paying off my loan," she continued, pointing out that although she has been luckier than most by being able to rent or later take a mortgage, her balances remained too high.
As part of his presidential campaign in 2020, Joe Biden pledged to provide relief to most student loan borrowers. In August of last year, he fulfilled that promise, announcing the student loan forgiveness program.
The plan was put on hold due to a series of legal challenges from Republicans and conservative groups.
The fate of this plan now rests with the US Supreme Court, which at the end of February this year heard arguments in two of those challenges, resulting in skepticism from the conservative majority about the legality of Biden's student loan forgiveness plan.
Regardless of Biden's pledge, who insists that his plan is legal, and whichever the decision of the Supreme Court may be, in favor or against the plan, the borrowers are tired of paying back their loans, which they say are never-ending.
"I am sick of this hanging over my head. With interest, I've paid at least three times the original loan balance," Lawrie O'Boyle, 66, a piano tuner and musician, told Erudera.
In 1984, O'Boyle borrowed funds through two student loans. Back then, the state loan was $1,500, and the federal loan was $2,500, but she could never complete her degree because she had to care for her autistic son.
"The divorce papers stated that my ex-husband was to pay half the loan. My son and I were living on $88.00 a week. I took some of the money he gave me for the loan to buy food. I had to default on the loan. He's never paid a dime since.
Through the years, I could pay the state loan off and make payments on the Federal loan. No matter how much I pay, the interest rates keep going up," O'Boyle said, who at the time majored in International Relations and minored in French.
"Our Constitutional Rights to Bankruptcy, Borrower Rights & Protections Have Been Removed"
What students are looking for is their right to bankruptcy. They are actively boycotting banks and businesses that invest in stocks profiting from exploiting private and federal student loans. Additionally, student loan borrowers seek to promote a movement to shut down the entire student loan system until their rights are restored and their student debt is forgiven.
"All the problems student loan borrowers are experiencing is because our US constitutional rights to bankruptcy and other borrower rights and protections have been removed. It's terrifying because it is creating indentured servitude and soon will be even worse, more like financial enslavement, and both are against US amendments 13 and 14, so these loans are illegal now," Winton said, adding that repayments will cause a huge crisis.
As they wait for the Supreme Court's decision on loan forgiveness, borrowers are destroying their loan documents and are planning to organize protests.
"We plan on protesting," Winton stated.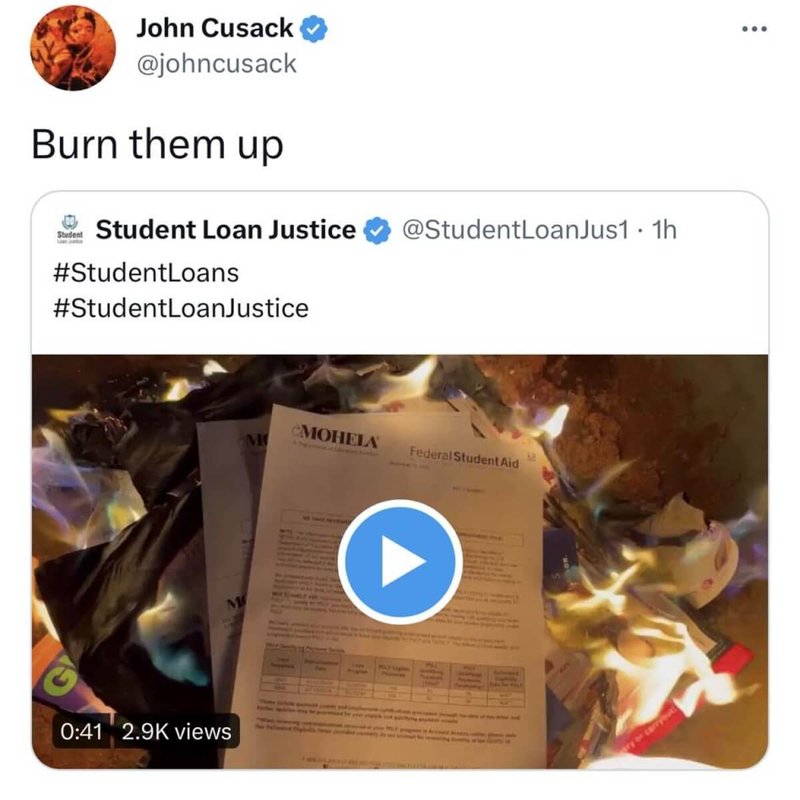 The matter is no longer perceived along political lines and some describe Republican attempts to block the plan as betraying their voters.
"Over 50 percent of borrowers tend to be Republican or Independent. So these Republican or independent senators and house reps against loan forgiveness or restoring our rights are betraying their own voters," Winton said.
Gordon Wayne Watts, 57 years old from Florida, said that student borrowers have more than fully repaid taxpayers.
"My debt is greater than the initial $46,000 due to interest and initial costs being inflated," he said.
"We will crash the dollar if student loan bankruptcy legislation is not passed, thereby restoring and returning bankruptcy self-defense as a "Conservative" Free Market check on profligate spending by the US Department of Education."
Watts, when asked about his views on the pending court case, said whichever the court's ruling may be, he does not consider the plan a long-term solution.
The federal student debt in the United States has reached $1.635 trillion. Before the plan was paused due to lawsuits, nearly 26 million borrowers had applied for student debt relief, with 16 million approved. More than 40 Americans owe student loans.
Decision On Student Loan Forgiveness Plan Expected To Be Taken Tomorrow – What Could Happen?
The Supreme Court's justices are expected to decide on Biden's student loan forgiveness plan on Thursday, June 29, meaning millions of borrowers will finally understand whether they will have some sort of relief or have to continue paying for the loans they took.
"The decision may be released either Thursday or Friday morning, the two remaining days on the court's calendar. Of course, the court could add more days," higher education expert Mark Kantrowitz told Erudera.
>> Supreme Court's Decision Day on Student Loan Forgiveness Plan Approaching, Expert Says It Will Be a 5-4 Decision
Whichever way the Supreme Court decides, the worst-hurt student loan borrowers LOSE. #studentloans

— Student Loan Justice (@StudentLoanJus1) June 22, 2023
Over the past three years, federal student loan borrowers were temporarily relieved, but now payments will recommence this fall. The Education Department has confirmed that student loan interest will resume on September 1 and payments will be due starting in October.
"I will not be able to afford payments once payments start, and the illegal nature of the loans also prove should not be paid back. Now, instead of student loans getting turned back on, the entire student loan lending system should be completely shut down until all rights are restored and every penny of these loans canceled," Winton said.
Our editorial team has contacted the Education Department to learn whether there will be a backup plan to assist students in case the court ruling is against the plan, but we have not received any confirmation or denial at this time.
Under Biden's student loan forgiveness plan, borrowers can see up to $10 or $20,000 of their debt canceled. Those whose income is less than $125,000 yearly ($250,000 for couples) can have $10,000 canceled, while Pell Grant recipients qualify for an additional $10,000.
Biden's student loan forgiveness plan is estimated to cost $400 billion for the next 30 years.
Both Biden and Trump administrations extended student loan repayment pause eight times.
>> Future Student Loan Forgiveness Initiatives Are Highly Unlikely, Says Expert
Image source: Ian Hutchinson | Unsplash
Related News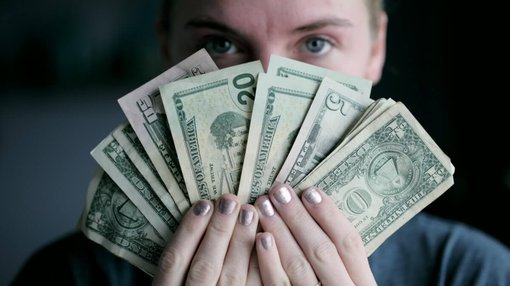 A whopping 92 percent of Gen Z students in the United States are worried they won't have enough means at their disposal to pay tuition in the fall semester, a recent survey has revealed.
United States
Sep 23, 2023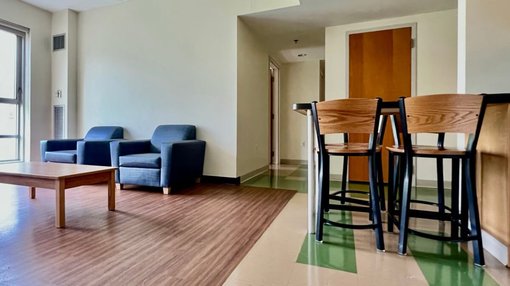 Are you a student worried about finding somewhere to live while studying abroad? Take Erudera's survey to contribute to our research on student housing and possibly help make a difference in students' ongoing struggle with accommodation.
United States
Sep 22, 2023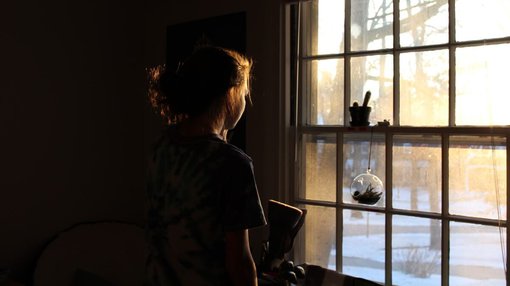 The number of students reporting depression, anxiety, and other mental health issues has increased worldwide, and the need to get help is clear, various studies show.
United States
Sep 22, 2023